Following the downing of a Russian Su-24 bomber jet by Turkish F-16's for breaching Turkey's airspace on November 24, Russia's last step in its military buildup in Turkey's neighboring regions came with the deployment of attack helicopters in an airbase near Armenia.
RIA news agency reported Tuesday that Russia has deployed attack and transport helicopters to reinforce its military base in Armenia, quoting the Russian Defense Ministry.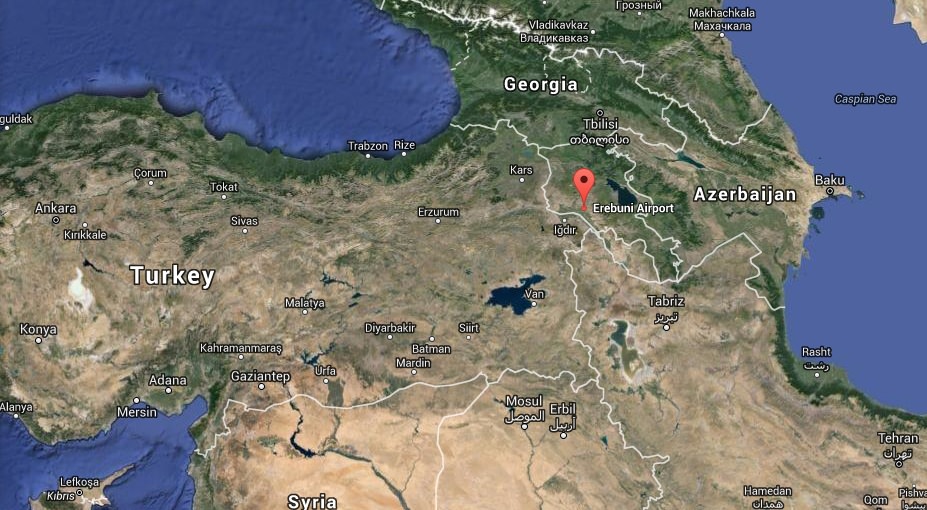 A total of seven helicopters, MI-24 and MI-8, have been deployed at the Erebuni Base near the capital city of Yerevan, and one more batch would be delivered to the base before the year's end, the ministry was quoted as saying. The base is located some 15 kilometers northeast of the Turkish border, near the suburbs of Yerevan.
The airbase was set up in 1995 and since 1998 Russia has been stationing MIG-29 fighter jets there.
Russia also has a military base in Gyumri, the second largest city in Armenia in the northwestern part of the country close to the Armenian-Turkish border. Being one of the two Russian bases in which land troops are stationed abroad, the base is approximately 10 kilometers east of the Turkish border.
Approximately 3,000 to 5,000 troops and various armed vehicles are being stationed in the base with an agreement giving the units even patrolling duties along Turkey and Iran borders.
Several incidents regarding undisciplined behavior of Russian soldiers over the years have raised controversy and anti-Russian sentiments among Armenian public opinion, especially in Gyumri.
Russia, which has been criticized by various countries for its recent military buildup in Syria backing the Assad regime and targeting almost exclusively moderate Syrian opposition, have used the jet incident as a pretext to further increase its troops stationed in the country.
Russia first deployed S-400 missile batteries, whose range can cover almost one-thirds of Turkey's territory. The next move was the deployment of missile cruiser Moskva near Turkish territorial waters, while submarines with cruise missiles were also deployed in Syrian waters.
A Russian sailor shouldering a surface-air-missile launcher during a warship transit on the Bosporus on December 4 also led to further straining of relations.