Digital enterprises are competing on screens to take more of our time. The apps used to share videos, text and photos such as Facebook, Twitter and YouTube also change our habits.
In 1 minute of digital life, 156 million emails and 16 million short messages are sent even if their usage decreases. Some 4.1 million videos on YouTube and 70,000 hours of video are viewed on Netflix in 1 minute. While 3.5 million searches are done on Google per minute, 342,000 apps are added to app stores. Within a minute, Facebook users are logged into the network 900,000 times, videos or photos are shared on Instagram 46,200 times and 1.8 million Snapchat stories in 1 minute.
Competition for more time
In fact, what happens in 1 minute tells of the change that all these global applications have achieved. In the race on screens we cannot take our eyes off even for a minute, sites such as Google, Facebook and Twitter are competing for revenue generated by user data. Competition to increase the durability of users is gaining a new dimension with technologies in large data, artificial intelligence and machine learning. Moreover, the competition is beginning to include local applications. Enterprises that reach local depths that global competitors cannot be in. For example, instead of WhatsApp, different applications are used in China, South Korea and Japan.

What happens in the digital world in 1 minute?

- 156 million emails are sent
- 16 million text messages are sent
- 4.1 million YouTube videos are watched
- 3.5 million searches are made on Google
- 46,200 shared videos and images on Instagram
- 1.8 million Snapchat stories are shared
- 900,000 logins to Facebook
- 452,000 tweets on Twitter
- 342,000 applications are downloaded
- 70,000 hours of Netflix videos are watched
The fairy godmother in us to arise with new project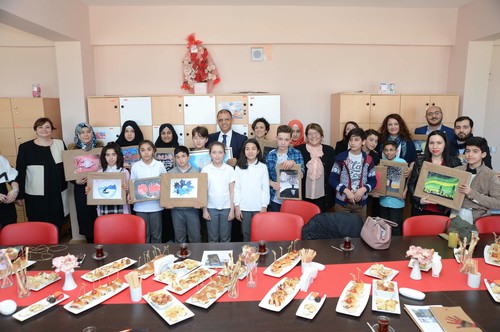 Nearly 9,000 children benefited in the first five weeks of the Supporting Life Technology Class project in Adana, Ankara, Hatay, Istanbul, Kayseri, Kilis, Mersin and Şanlıurfa.

The Supporting Life Technology Class project, which offers language learning and educational opportunities to 3.5 million refugees forced to live in Turkey in technology classes, can reveal the fairy godmother within us.
It is necessary to increase the voluntary contributions from educated people in Turkey in aid of Syrian children and families who lost their homes and relatives. Contributions should increase as time, not money. We can make more use of social entrepreneurship skills. Whatever the reason for the emergence of Syrian refugees, these problems can be overcome with the help of all segments of Turkish society.
The technology class project, initiated by the Supporting Life Association and Google in collaboration with the National Education Ministry, is a good opportunity. Instead of being insensitive to the situation that has emerged, we have to develop solutions. Support from educated people is very important. In fact, I do not find the technology classes sufficient as a technology writer. I think of suggestions to trigger voluntary meetings. We need to come together not only in technology, but also in the melodies of Syrian street singers and in plays and short films.
10 classes, 9,000 children
The project, whose first phase has ended, established technology classes in which Turkish and refugee children and adults can come together and interact, refugees can learn Turkish, participate in online education programs and access social services via the internet. In the first phase of the project, technology classes were established in schools with large numbers of refugee children selected by the National Education Ministry in Adana, Ankara, Hatay, Istanbul, Kayseri, Kilis, Mersin and Şanlıurfa as well as in Support to Life Association's Şanlıurfa and Hatay Community Centers.
From the 10 technology classes in the cities where many refugees live, nearly 9,000 children benefited in the first five weeks and 24 long-term language and vocational courses were given in cooperation with the Support to Life Association and National Education Ministry Public Education Centers. The Supporting Life Technology Class project will touch the lives of tens of thousands of people, allowing Turkish and refugee children to get together and interact, refugees to learn the Turkish language and participate in online training programs.
YouTube video link of the video for the project: https://youtu.be/0E8JD8BItRc
​
Special search for Syrian issue

Today we are launching a new site called Searching for Syria where people can find out the five most-asked questions about Syria and the refugee crisis and get more information. Each question provides a detailed exploration of the answers by combining data from the United Nations High Commissioner for Refugees (UNHCR) with Google Maps, satellite images, videos, photographs and stories from refugees. Through Google Search Trends, we see that people really want to understand the scale of the crisis. The questions of what is going on in Syria, and, more simply what is a refugee, was at the top of search trends in Germany, France and the U.K. last year. People around the world are googling to find out what is going on and how to help. Only in 2016, tens of millions of searches were made for information about Syria and Syrians.
Over the past six years, we have seen searches all over the world go from short and direct questions such as "where are Syrian refugees going," to deeper questions such as "what was Syria like before the war?"
Searching for Syria website: http://searchingforsyria.org/

Virtual keyboard battles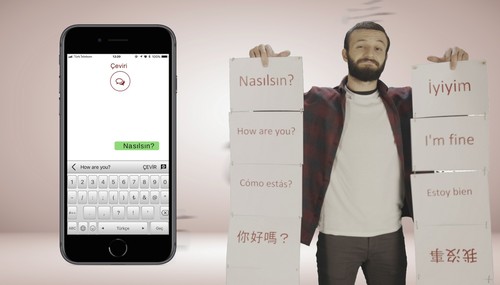 Physical keyboards have been replaced by touchscreens, but the race in virtual keyboards is just starting. They are the black box of smartphones that collect data. Banking and purchasing operations are done at the touch of a button via keyboards such as TAMBU.
The keyboard race has become a part of the competition in Microsoft's Cortana, Amazon's Alexa, Apple's Siri, and Google's Assistant voice commands. Lagging behind the competition in voice commands is Türk Telekom with TAMBU. Microsoft stands out in the global competition with SwiftKey.
The keyboard race, which includes emojis, easy, mistake-free writing and artificial intelligence, is almost as important as voice assistants.
Keyboards are an important data source in terms of tracking user habits of how each application is used. According to SwiftKey statistics, we send more than 2 billion emojis each week, which is 20 percent higher than last year. The use of GIFs has seen an increase of 10 percent in the past six months.
Microsoft purchases SwiftKey in 2016
Keyboards are now being redesigned according to the lifestyle of users. Now you can access emojis and GIFs with one move. SwiftKey Keyboard, which Microsoft bought in April 2016 and is available for free, has announced its biggest update to date.
The SwiftKey 7.0 update adds significant new features to the market-leading keyboard app such as Toolbar, Stickers and Collections. A calendar-sharing feature will also be added soon.
Shortcuts to apps via TAMBU
Türk Telekom's TAMBU will be used for one-touch access to banking and shopping applications with a shortcut. This will give users access to many applications via the keyboard. Competition is increasing because of the personalization and updating capabilities of virtual keyboards. Our need for virtual keyboards is increasing. While the quickest way to access when a person is busy is through instant messages, the shortcuts to apps will be virtual keyboards.