Heavy rainfall has hit Edirne, a northwestern province on the border with Greece, causing the Tunca and Meriç riverbeds to overflow and forcing hundreds of people to be evacuated from their villages to safer zones on Sunday.
Edirne Governor Dursun Ali Şahin announced the evacuation of 1,500 people in the Karaağaç neighborhood and all residents living in Değirmen Village. The evacuated residents were placed in a public gymnasium hall, as experts expect the river discharge to rise to 2,500 cubic meters per second.
The governorate has requested emergency help from the health ministry, Prime Ministry Disaster and Emergency Management Presidency (AFAD), and the military.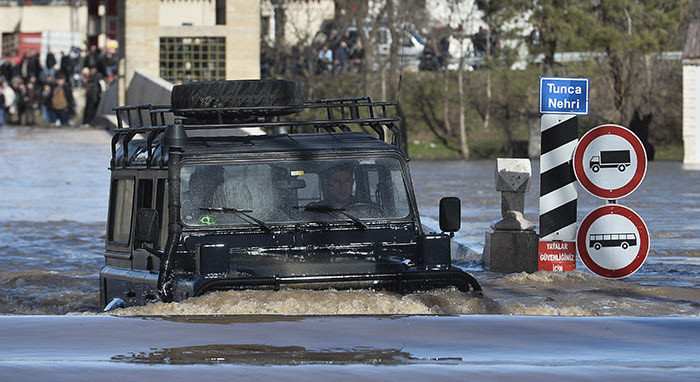 The overflow of Tunca and Meriç rivers as a result of heavy precipitation caused closures on the main road in Karaağaç neighborhood, where 5000 people reside.
AFAD and other presidencies have released their emergency rescue provisions, including enough food for five days and a thousand beds for the evacuated residents.
Weather forecast experts have predicted that the strong winds and severe rainfall will continue in western Turkey until the middle of the week, which is likely to continue causing disruptions to residents in the region.