PKK's imprisoned leader Abdullah Öcalan invited PKK to hold a congress to lay down arms, in a message read by pro-Kurdish Peoples' Democratic Party (HDP) deputies Pervin Buldan and Sırrı Süreyya Önder in Kurdish and Turkish.
Öcalan's message was read as thousands gathered in the southeastern city of Diyarbakır for Nevruz celebrations.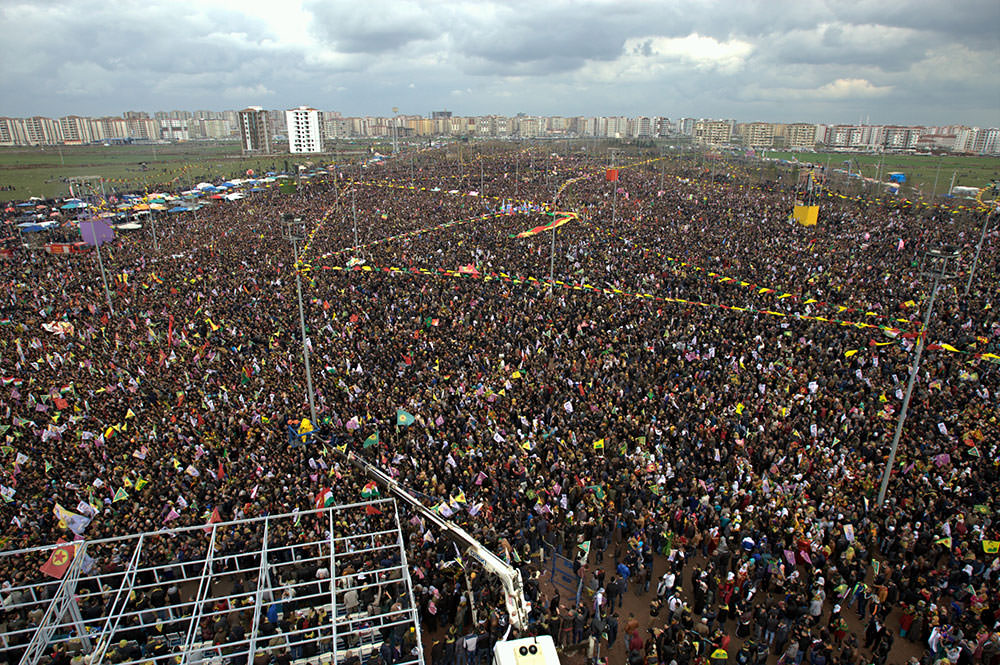 In his letter Öcalan said "I think it is necessary and historical for the PKK to end the 40 year-long armed struggle against the Republic of Turkey and hold a congress to conform with the new era's spirit."
The PKK leader based this decision on the consensus reached between the government and HDP deputies in Istanbul's Dolmabahçe Palace on February 28.
"Our congress should convene and start a new era. The start of an era based on constitutional citizenship, equal and free life should be given. We are shifting from an era with conflict, to an era with peace," Öcalan said in his message, ordering the PKK to lay down arms.
In his message, Öcalan also saluted the Kobani resistance against the self-proclaimed Islamic State of Iraq and Sham (ISIS) mainly conducted by PKK's Syrian affiliate PYD. "This organization which even forced the definition of barbarism, staged wild massacres against peoples of the region, regardless of women and children" the letter said.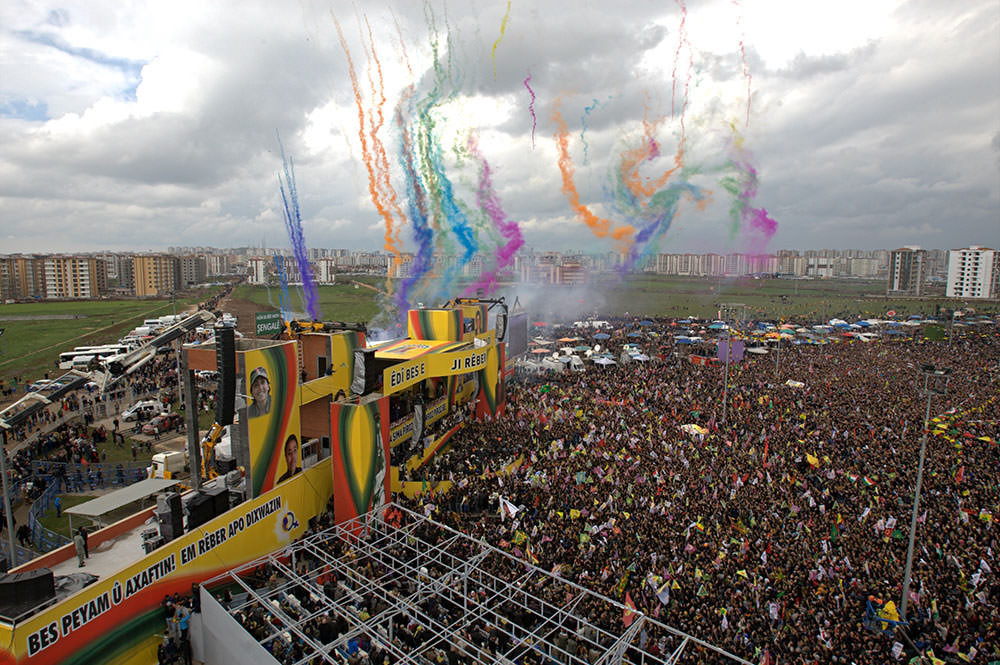 Despite rainy weather, people flocked to Newroz Park, located in Diyarbakır's Bağlar district, early in the morning.
The Diyarbakır Municipality and Organizational Committee facilitated transportation to the Park from different locations of the city, while municipal police and Committee officials maintained order in the celebration area.
More than 700 Turkish and foreign journalists also attended the celebrations.