A Turkish Airlines flight, coded TK1759 and bound for Lisbon was forced to return to Istanbul's Ataturk Airport due to a bomb threat on Wednesday, Reuters reported.
Thirty minutes after take-off, cabin crew found unaccompanied baggage on board the plane, and the pilot made the decision to return to Ataturk Airport. Strict security measures were taken near the plane.
TK1759 was carrying 170 passengers and seven crew members to Lisbon, a spokeswoman said on the condition that her name was not used.
All passengers were being taken to another aircraft to resume their journey to Lisbon, she said.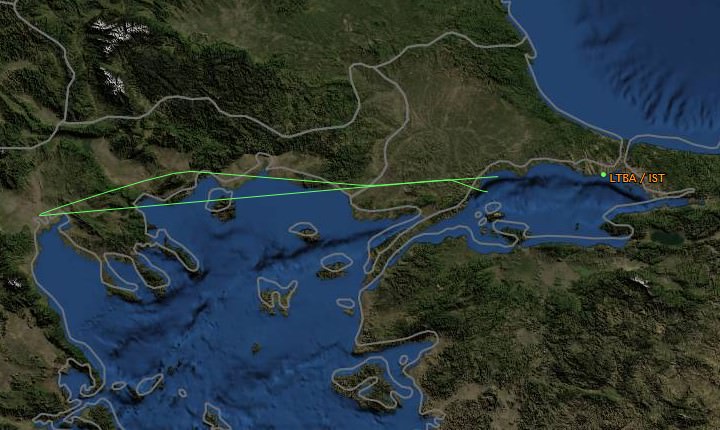 Turkish Airlines' website said TK1759 had been scheduled to depart at 11:45 a.m. (0845 GMT). It was not immediately clear how far the plane had travelled before turning back.
The Portuguese airport authority said the flight had not reached its airspace.
It has been the third bomb threat in four days. Another Turkish Airlines aircraft, bound for Sao Paulo, made an emergency landing in Casablanca, Morocco due to a bomb threat on Monday and a similar incident occurred on Sunday on a flight from Istanbul to Tokyo.