A Turkish court has fined a driver TL 3,000 ($1,038) for blocking a wheelchair ramp in Turkey's western city of İzmir, thereby causing a disabled person to get hit by a car. The judge has not postponed the fine.
The incident happened last year in June in İzmir's Güzelbahçe district, as the 21 year-old Burak Cankat was using his battery-operated wheelchair.
Once Cankat came to the wheelchair ramp, he reportedly saw that the ramp was blocked by a car. As Cankat tried to move forward, his wheelchair lost its balance, and resultantly he moved in the direction of the road used for cars, just not to hit the car belonging to Umut D. who was blocking the handicap ramp.
It was at this point that Cankat was hit by another car, as a result of which he fell off his wheelchair and broke some bones.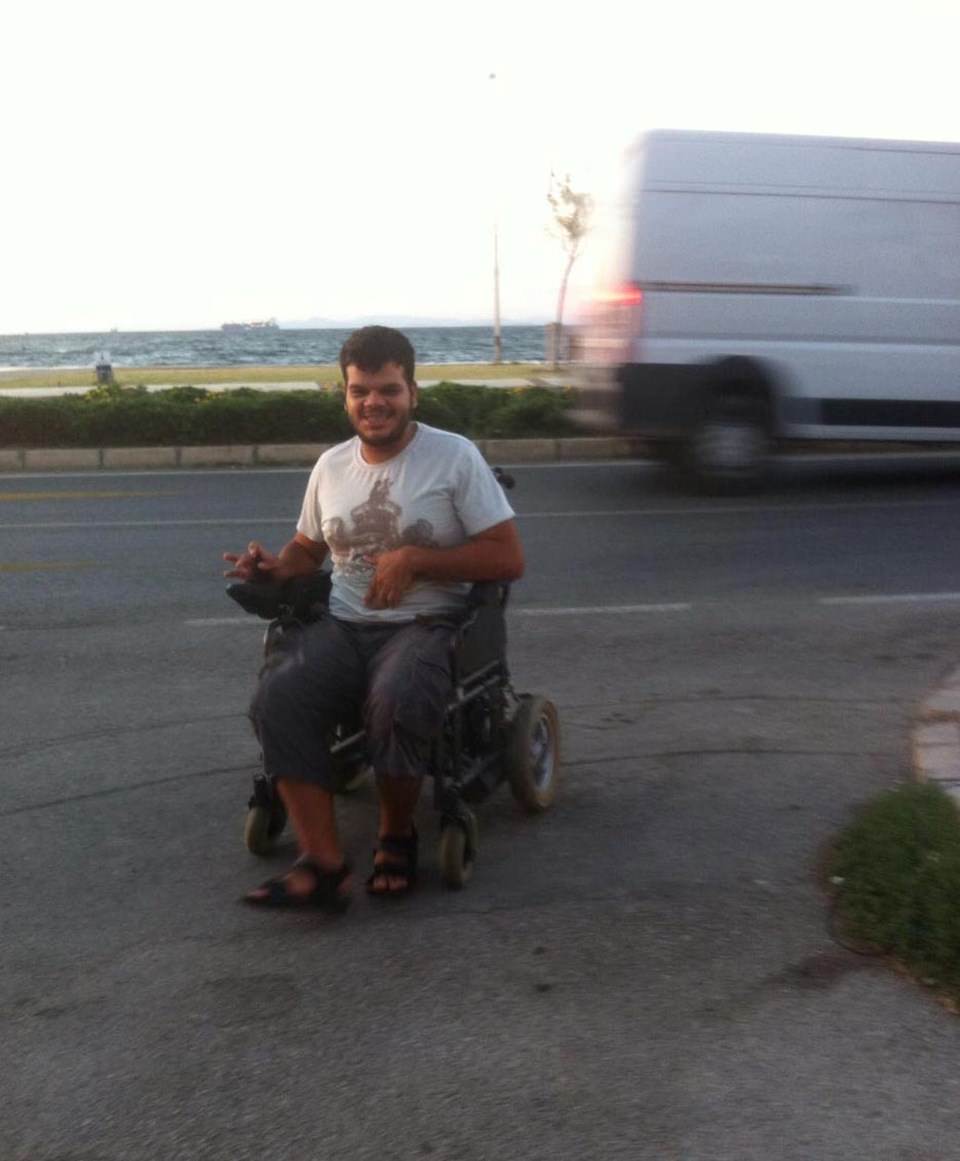 Cankat's family filed a lawsuit against Umut D., which was concluded on Thursday.
Umut D. claimed at the hearing that his car did not block the wheelchair ramp and the complainant had embarked for the main road (designated for cars, on which he was hit) without paying any attention to the other cars.
"If I had blocked the injured party's road, he could not have gone down onto the road," he claimed.
The defendant also claimed that the victim was not in a position "to go outside" and "use his wheelchair" on his own. "The real faulty ones are the others," he said at the hearing, claiming that the injured party demanded money from him.
After hearing all the parties, the judge imposed a punitive fine of 150 days, amounting to TL 3,000, to be paid in equal installments for 20 months. If the defendant cannot pay any of the installments on time, he will serve time in prison, the judge said.
The victim's lawyer, Gökçen Çağa, reportedly said that the court's ruling constituted a first of its kind, and thereby people would no longer park their cars in a way that they blocked the roads designated for people using wheelchairs.