A group of PKK terrorists attacked the ruling Justice and Development Party's (AK Party) Diyarbakır branch on Sunday.
No casualties have been reported from the southeastern province where the attack was carried out by a group of masked terrorists with improvised explosive devices (IEDs).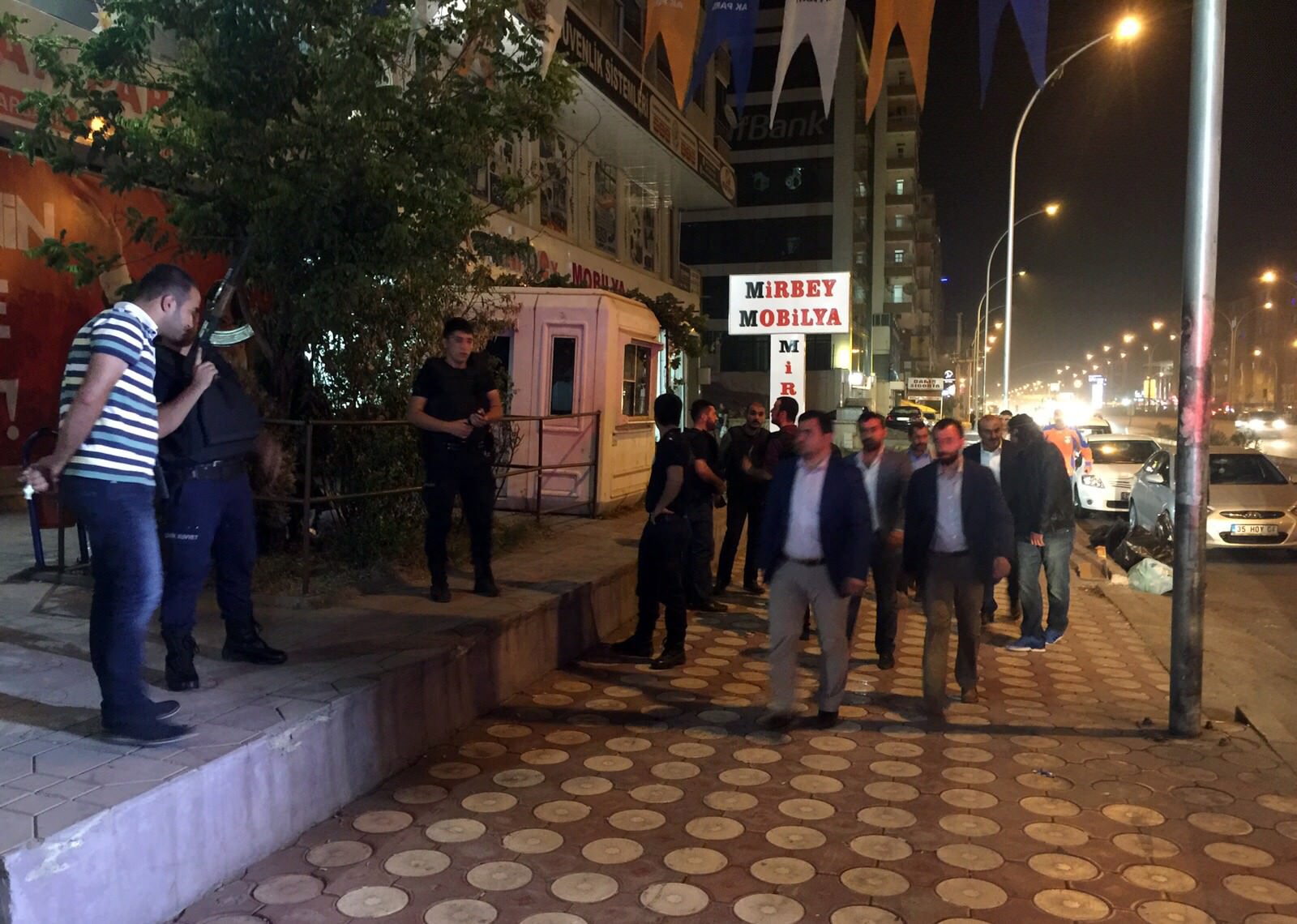 According to local sources, the masked PKK members threw two bombs in front of the entrance of the party's branch situated on the Şanlıurfa highway in central Diyarbakır's Kayapınar district. The security forces immediately opened fire into the air upon the explosions and started a wide-scale anti-terror operation in the city to find the terrorists.
Extensive security measures have been taken in the area.
The head of AK Party Diyarbakır, Muhammed Dara Akar was informed by the police regarding the attack.
The Turkish government has intensified its counterterror operations following the recent attacks carried out by the PKK, which is recognized as a terrorist organization by the U.S., the EU and Turkey.
Formed in 1978, the terrorist group has been fighting the Turkish government for an independent state until the early 2000's. The group then shifted its goal to autonomy in predominately Kurdish inhabited regions of Turkey.