An image taken from a security camera in Ankara showing the two suicide bombers who killed at least 102 people on Oct. 10 has been obtained by Anadolu Agency.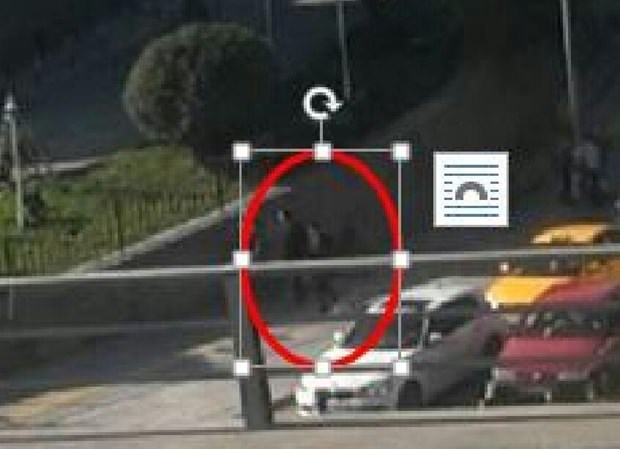 The color picture - provided by a police source - shows two figures walking along a sunlit pavement flanked on one side by heavy traffic on the morning of the bombing.
The pair appear to be wearing dark clothing and seem to have just walked from under a traffic overpass. Three vehicles can be seen on their left, including a distinctive yellow taxi, and on their right is a grass verge.
The grainy image was taken just after the suspects had got out of a taxi, the police source said. The source did not indicate where the image came from, the exact time of day it was taken or the location.
The 10.05 a.m. blasts outside Ankara's main train station targeted a group of peace activists and trades unionists assembling for a rally.
One bomber has been officially identified as Yunus Emre Alagöz. Tests are still being carried out to identify the second bomber.