A new school for Syrian refugee girls has opened on Monday in Turkey's southeastern Şanlıurfa province, in an official ceremony. The opening speeches were delivered in three languages: Turkish, English, and Arabic.
The three-floor school named "Benim Hayatım" in Turkish (which translates as "My Life"), was financed by the EU Regional Trust Fund and plans to educate around 3,000 displaced Syrian girls.
The school will train the girls in language education and equip them with "life skills." Also, the school will hold various activities helping to curb gender-based violence and training relevant individuals on how they should react in such circumstances.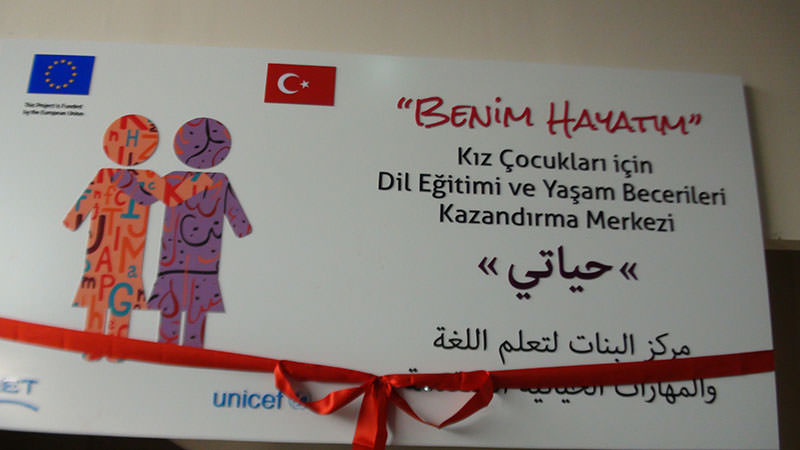 Philippe Duamelle, representative of United Nations Children's Fund in Turkey, told reporters in Şanlıurfa Monday that the crisis in Syria was leaving a huge impact on children's lives, especially on their education.
"Turkey is one of the most affected countries by the Syrian crisis. Nearly 2.5 million Syrians migrated to Turkey since the war broke out, and nearly half of those people are children," Duamelle said.
He said that children, especially girls, were the neediest ones. "This school is really a precious step for the children who need protection and strengthening," Duamelle said.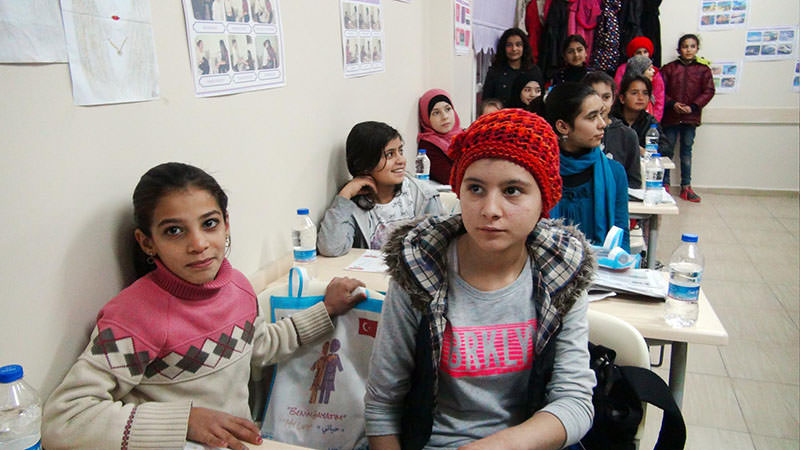 More than two million Syrian children worldwide will not able to return to school this year, according to recent figures from the United Nations Children's Fund.
Turkey has welcomed Syrians since the beginning of the civil war in March 2011. The country has been hosting around two million people under temporary protection regulations, which provide for an unlimited stay, access to public medical health care and protection against forcible return.