The Turkish Coast Guard rescued 57 refugees who were stranded on a small island on Sunday, the coast guard command said.
The refugees were illegally en route to Greece, but could not reach their destination.
They were stranded on an island close to Dikili, a coastal district of the İzmir province in the Aegean region.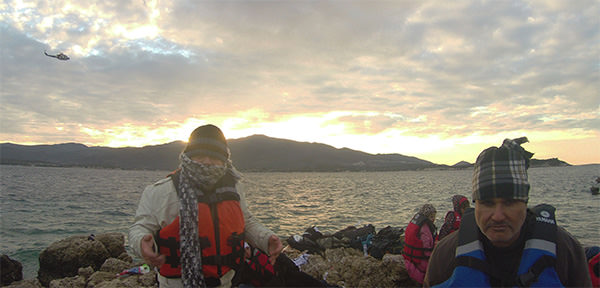 After the Turkish Coast Guard received information about the trapped refugees, three ill children and nine adults were rescued with a helicopter.
The remaining 45 refugees were rescued with smaller fisher boats, as the larger rescue boats were not able to approach the island due to cliffs.
More than a million people reached Europe in 2015 in the continent's largest influx of refugees since the end of World War II.
Nearly 3,800 migrants didn't make it, losing their lives in the Mediterranean after their overcrowded boats sunk.
The Greek islands were a major entry point.