Selva Ünal, a correspondent for Sabah, sister newspaper of Daily Sabah faced physical assault and insult on Tuesday. Ünal was covering an event at the Bangladeshi embassy in Ankara when Türkkaya Ataöv, a Turkish professor attending the event, insulted her and "head-butted" the young journalist. Ünal said Ataöv started insulting the newspaper once he learned she was working for Sabah. "He then called me a fool and insulted me. Then, he came closer and suddenly head-butted me. I was shocked," she said.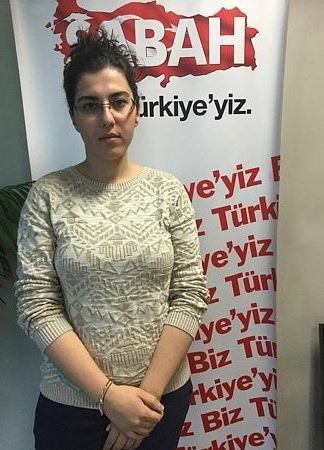 Daily Sabah columnist and prominent journalist Nagehan Alçı also became a victim of an assault on Monday at a Starbucks coffeehouse in Istanbul's Etiler district.
The woman, identified as Nazlı Işıldak, reportedly started to insult Alçı shortly after the journalist entered the coffeehouse.
Alçı reported to police that the assailant began to shout when she saw her and went on to hurl insults, including wishing for the death of Alçı's children.
"She was shouting and screaming after I entered the cafe I kept ignoring her. As she continued her insults, I reminded her that she was committing a hate crime," Alçı said.
Alçı added that when she was walking out of the coffeehouse, Işıldak, emboldened, reportedly continued to insult and threaten her, while everybody was watching the two inside the cafe.
"Get out, coward. Are you leaving now? Call all the police officers you know I do not care," Işıldak reportedly said.
Later on, a police officer who was escorting Alçı intervened and Işıldak was taken to a nearby police station. Alçı said that she will launch a lawsuit against the aggressor.
Attacks targeting journalists who are vocal in their criticism of terrorism and support for anti-terror efforts is nothing new in Turkey.
On Monday, gunmen had opened fire at a house owned by Cem Küçük, another prominent journalist, while he was not at home. Küçük's brother and his family survived the attack uninjured, while five teenagers accused of the attack were detained but were later released on Wednesday pending trial.