One thing coup plotters did not expect on July 15, 2016 when they tried to seize power was the sheer force of public will to defend democracy. Civilians killed by putschists loyal to the Gülenist Terror Group (FETÖ) are a testament to an unprecedented, united stance of people of all ages and walks of life against a coup, unlike in the past where the military easily seized power without resistance.
Each among dozens of unarmed civilians slain by coup plotters has his or her own thrilling story of heroism. Halil İbrahim Yıldırım was the youngest victim of the putschists in Istanbul. Hailing from a poor family of five who migrated to Istanbul from the southeastern city of Şanlıurfa, Yıldırım was working in a garage and had just left work when he found out about the coup attempt. Asking his father to join him to resist the putschists, Yıldırım went to the police directorate in the city's Bayrampaşa district where he lived with his family. It was about 1 a.m. when putschists opened fire on the crowd gathered there. His father thought a bullet had just grazed his son's head but Yıldırım succumbed to his wounds at the hospital.
Cemal Demir is the oldest victim of putschists in Istanbul. The elderly man was returning to Istanbul from an out-of-town job with his son when traffic came to a halt at a toll road near Istanbul. When he heard the call of President Recep Tayyip Erdoğan to resist the putschists on the radio, he immediately went to the July 15 Martyrs' Bridge to join an anti-coup crowd. He had just carried an injured policeman to an armored police vehicle in order to protect him when a tank commanded by putschists opened fire on that vehicle. The father of three died there.
For 54-year-old Erol Olçok and his 16-year-old son Abdullah Tayyip, saving the country from putschists was a matter of life and death for Turkey's existence. "This is our country, no one can take it from us," Olçok told a crowd he had rallied to go to the bridge with him in Istanbul's Kısıklı neighborhood. He wouldn't let his son die with him but young Abdullah objected to his father insisting him to stay at home that night. Gunfire by putschists on the bridge first hit the father and then his young son.
The name Erol Olçok was unfamiliar for many not knowing the world of campaign managers in Turkey but for President Recep Tayyip Erdoğan, he was a close friend for years. Olçok, a doyen in his field, was behind the successful campaigns that helped Erdoğan and his ruling Justice and Development (AK) Party to multiple election victories. His death was a shattering loss for Erdoğan who burst into tears while visiting the father and son's graves in Karacaahmet cemetery after the coup attempt in a rare display of his emotions.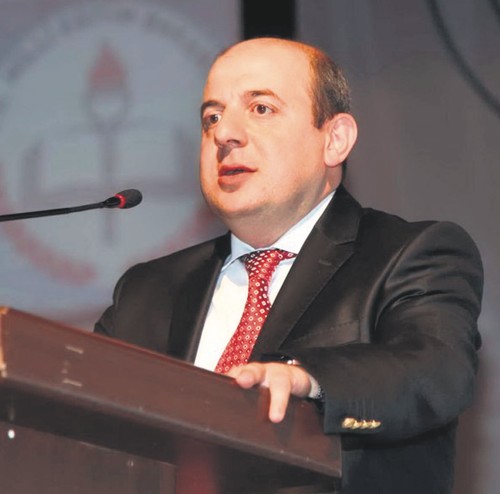 Another martyr Erdoğan personally knew was Professor İlhan Varank, a 45-year-old father of two. The academic who headed the IT technology department of a university, was brother of Mustafa Varank, the president's chief adviser who currently serves as Minister of Industry and Technology. İlhan Varank did not think twice when he heard a coup was unfolding, according to his family and friends, and headed to the nearest place: Vatan Street, where the headquarters of Istanbul police is located. When the resistors to putschists outside the police headquarters succeeded to fend them off, Varank did not stop. He joined people heading to nearby offices of the Istanbul municipality, another target of the putschists. As the crowd surrounded the building to force the putschists to leave, they came under gunfire. Varank was helping carry the injured to safety as putschist troops were firing single shots, picking people among the crowd. The professor was watching the spots where putschists opened fire from and was warning others to move away from the range of putschists, according to eyewitnesses. "This is Çanakkale," he shouted, to encourage the anti-coup crowd, an eyewitness said. He was referring to the World War I battle of the Ottomans where an outgunned, understaffed army of the collapsing empire fended off the immensely powerful Allied forces. Varank was smiling and telling people around him "not to be scared [of putschists] when people rushed to help him after a bullet wounded Varank, witnesses say.
Türkan Türkmen Tekin, a 52-year-old housewife, was watching TV that night. When she heard President Erdoğan's call to take to the streets to confront the putschists, she took her husband with her to a nearby police station first, to defend it against putschists. When they heard Erdoğan's plane would land at Atatürk airport, the couple walked there with an anti-coup crowd. Little did they know the putschists were as brazen as to crush civilians with tanks. Tekin died of her injuries when a tank rolled over her on a main road leading to the airport. "She was shouting at me to rush. 'This is something we do for our country' she said me as we left home," her husband Ramazan Tekin would later recount.
Ayşe Aykaç, a housewife like Tekin and a 44-year-old mother of four, was another victim of putschists in Istanbul. When she found out about the coup attempt, she made ablution and performed prayers, something Muslims do before a battle. She and her husband Mustafa were in the front row of a crowd confronting putschists on the July 15 Martyrs' Bridge of Istanbul when putschists opened fire. A bullet hit her on the chest and she succumbed to her wounds at the hospital, while her husband survived. "She was a shy woman and would not go outside if there were some sort of incident outside. It was the first time she did not hesitate for a moment," her husband would later tell reporters.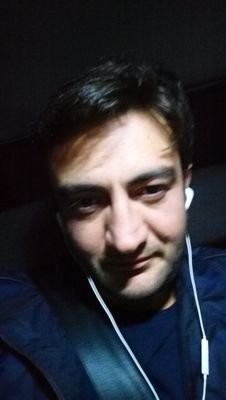 The last time 36-year-old Halil Kantarcı felt that close to death was when prosecutors asked for the death sentence for the then 16-year-old boy for stoning a bar. He was "a reactionary" for the secular judiciary that would later aid the 1997 coup that targeted practicing Muslims. He was acquitted from the trumped-up charges he faced, only to see the cold face of another coup about two decades later. He headed to a police station in the Çengelköy neighborhood, to protect it from putschists. Two bullets fired by putschists occupying the neighborhood ended his life, he leaves three children behind.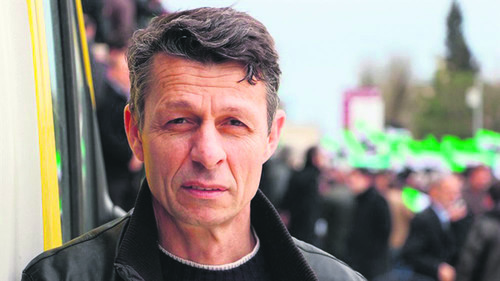 "You can't keep me at home while these things happen," 53-year-old Mustafa Cambaz would tell his wife, who was pleading him not to go. Cambaz, a photojournalist for Yeni Şafak, would join the same crowd as Kantarcı. The crowd closed in on the putschists, only to be mowed down by gunfire. Cambaz was hit in the chest and succumbed to his wounds. "Soldiers raided the station, they fire on people," were his last words to his son Alpaslan, who was talking on the phone with his father before the gunfire erupted.