PKK terror group on Wednesday carried out two simultaneous attacks on police vehicles in southeastern Turkey, killing eight people and wounding at least 30, an official said.
PKK detonated a roadside bomb in the town of Kızıltepe, in Mardin province, leaving one civilian and two police officers dead and 25 people injured at least. The injured included at least five children aged between 2 and 5, said the official, who spoke on condition of anonymity in line with government regulations.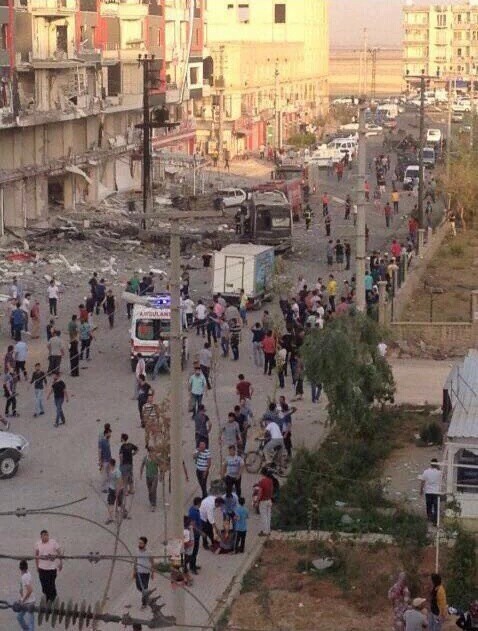 At the same time a car bomb explosion targeting police in a historic part of the city Diyarbakir, killed five people and wounded at least 13, the official said.
The attacks came hours after an earlier attack near the border with Iraq, also blamed on the PKK, killed four soldiers and injured nine others.
The Turkish government has intensified its counter-terror operations following the recent attacks carried out by the PKK, which is recognized as a terrorist organization by the U.S., the EU and Turkey. Since then, nearly 600 security personnel, including troops, police officers and village guards and more than 5,000 PKK terrorists have been killed in operations across Turkey and northern Iraq.