A wanted PKK terrorist was among the terrorists "neutralized" in an operation carried out in Turkey's southeastern Şırnak province on Oct. 31, the Interior Ministry said Tuesday.
Turkish authorities often use the word "neutralized" in their statements to imply the terrorists in question either surrendered or were killed or captured.
According to a statement by the ministry, the terrorist was Bedirhan Abo, codenamed Masiro, who was in the red category of their wanted list and was being sought with a bounty of 4 million Turkish lira ($746,000).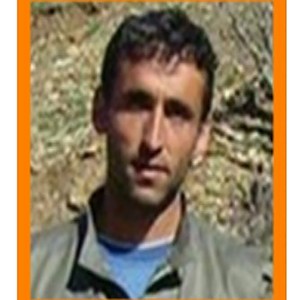 The air-backed operation was conducted in the Mt. Cudi area in Şırnak.
Terrorists are categorized into different color groups – red, blue, green and gray – depending on the level of threat they pose for the country's national security. Red is considered the highest threat level.
President Recep Tayyip Erdoğan on Tuesday highlighted Turkey's success in the fight against terror.
"Turkey has gained historic results against terror groups, gangs and drug dealers, and any other action targeting peace in our term (since 2002)," Erdoğan said in an address to his Justice and Development (AK) Party's parliamentary group.
To date 2,000 people have been arrested, 7,000 others deported and around 70,000 people denied entry to Turkey over their links to the Daesh terror group, Erdogan said.
"(They include) 761 terrorists in the country, 1,092 in northern Iraq, 3,000 in Operation Euphrates Shield, and over 4,500 in Operation Olive Branch were neutralized in the operations since July 2016," he said.
Launched in 2016, Turkey's Operation Euphrates Shield saw Turkish troops -- backed by the Free Syrian Army -- liberate large swathes of northwestern Syria from terrorist groups.
On Jan. 20, Turkey launched Operation Olive Branch to free northwestern Syrian city of Afrin of PKK-affiliated People's Protection Units (YPG) and Daesh terrorists. On March 18, Turkish troops and the Free Syrian Army liberated the Afrin city center.
The PKK is listed as a terrorist organization by Turkey, the U.S. and EU. In its more than 30-year terror campaign against Turkey, it has been responsible for the deaths of some 40,000 people, including women and children.