A shooting at a Florida nightclub early Monday morning killed two people and wounded at least 17, police said. The attack apparently occurred at a teen party, billed as a "Swimsuit Glow Party," at Club Blu in Fort Myers, according to local media.
Police detained three people and said the area around the club had been deemed safe, police Capt. Jim Mulligan said in a statement.
It was not immediately clear what triggered the violence.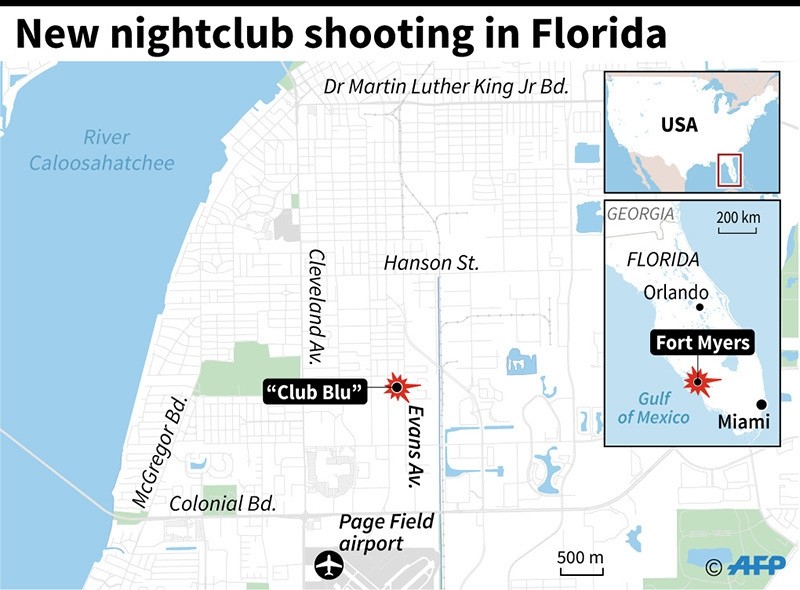 Three people remained hospitalized Monday morning, Cherly Garn, a spokeswoman for Lee Memorial Health System, said in an e-mail. All others were treated and released. Two people brought to two other area hospitals were also treated and released, Garn said.
Ages of the patients ranged from 12 to 27, Garn said.
The club is in a strip mall that includes a daycare center and is across the street from a large apartment complex. Officers had the area taped off as crime scene technicians scoured the strip mall parking lot for clues.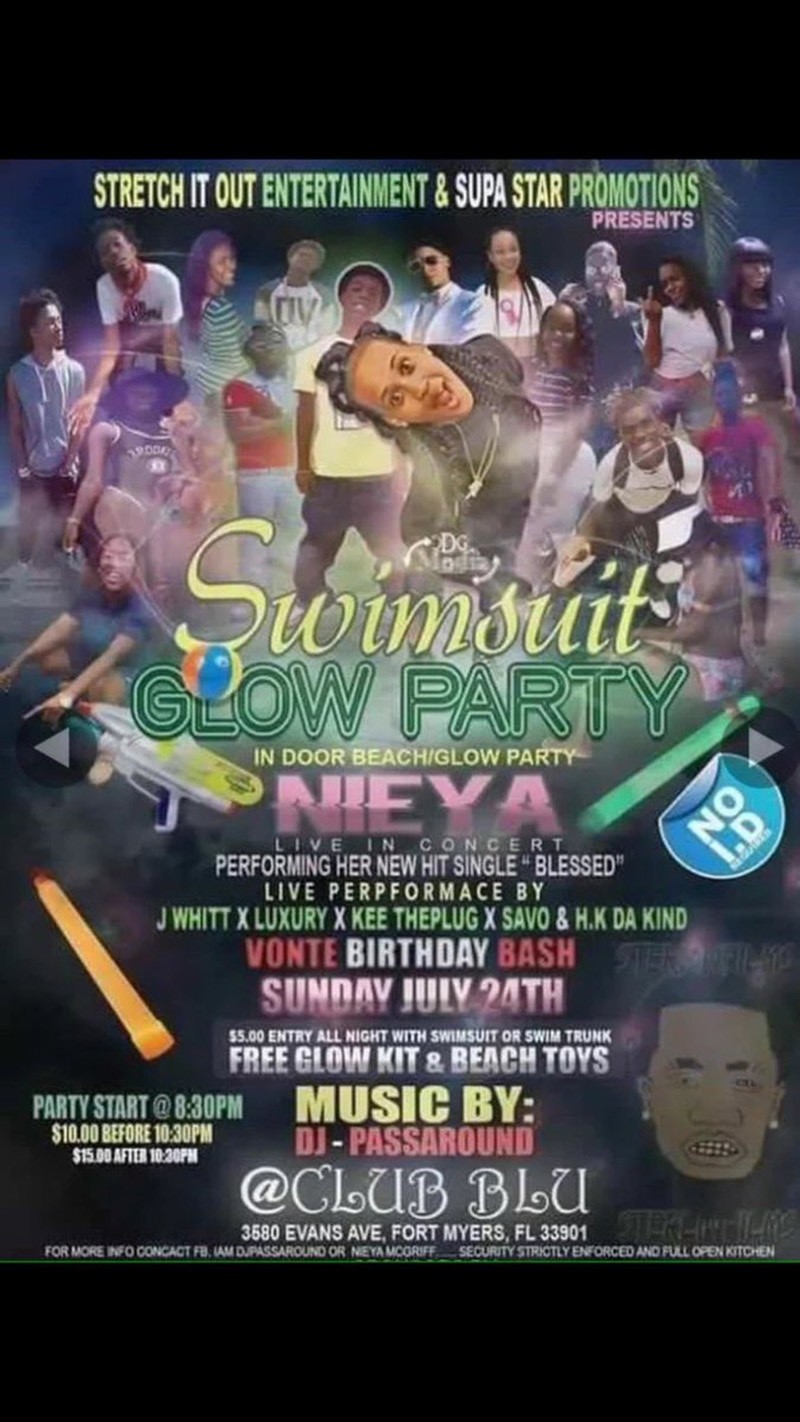 This image shows the poster for the event where the shooting took place.
The shooting comes more than a month after a nightclub shooting in Orlando that was the deadliest shooting in modern U.S. history. The shooting at the Pulse nightclub on June 12 left 49 victims dead and 53 others wounded.
The violence at Club Blu erupted about 12:30 a.m. Monday, Mulligan said. There were two active crime scenes, police said. Several hours later a street in the area remained closed as police investigated.
In a statement, authorities said the Fort Myers police and the Lee County Sheriff's Office were "actively canvassing the area looking for other persons who may be involved in this incident."
The names of the victims were not immediately available.
Syreeta Gary told WFTX-TV her daughter ran and dodged between shots to avoid being shot. Her daughter was OK, but her daughter's friend "got hit in the leg and luckily it's just her leg," she said.
"Her dodging bullets and running, dropping in between cars, it's ridiculous that these kids have to go through this," Gary said. "They can't enjoy themselves because you have other people that have criminalistics minds and they just want to terrorize things."
A post on Club Blu's Facebook page Monday morning said the shooting happened as the club was closing and parents were picking up their children. The post also said there was armed security at the event.
"We are deeply sorry for all involved," the post read. "We tried to give teens what we thought was a safe place to have a good time."