The serving French ambassador to the U.S. Gérard Araud tweeted stunning remarks as forecasters were predicting Donald Trump's victory in the presidential elections.
Araud tweeted that 'After Brexit and this election, everything is now possible. The world is collapsing before our eyes. Giddiness,' whilst the forecasts based on the initial results of the U.S. elections were indicating a likely Trump victory.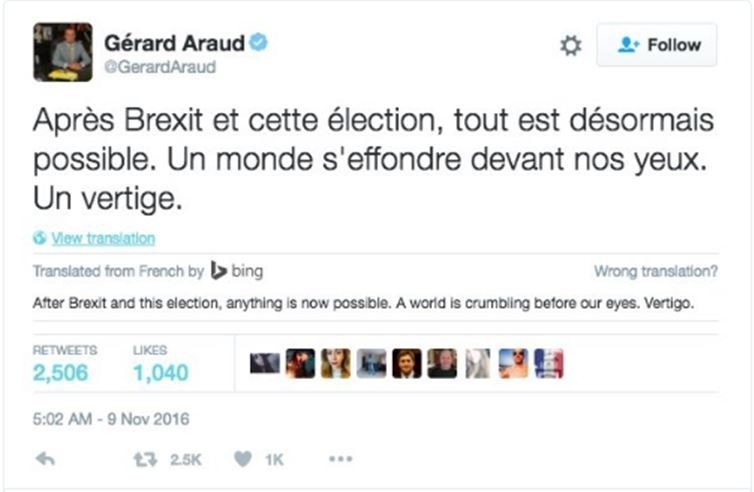 Later Araud quickly deleted his tweet; but it had already been retweeted more than 2,000 times.
This is not the first controversial tweet the French ambassador shared about Donald Trump.
On Jan. 7, 2015, following the Charlie Hebdo mass shootings that took place in Paris, Trump's tweet about gun control had gone viral. Araud replied to Trump's tweet calling his remark 'repugnant in its lack of any human decency.'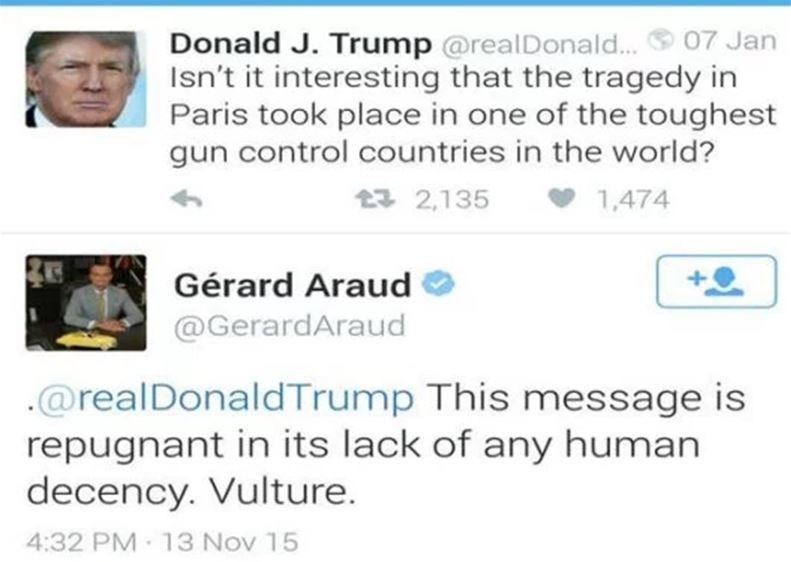 63-year-old Araud, who previously served as the ambassador of France to the United Nations, was appointed to his current post in Sept. 2014 by the center-left French President François Hollande.
On Tuesday, the 70-year-old Republican candidate Donald Trump became the 45th U.S. President after an astonishing electoral victory which was not predicted by any major survey.