A shooting erupted at an electronic music festival in the Mexican resort of Playa del Carmen early Monday, leaving at least five people dead and sparking a stampede, the mayor said.
Fifteen people were injured, some in the stampede, after at least one shooter opened fire before dawn at the Blue Parrot nightclub during the BPM festival, Mayor Cristina Torres told Turquesa radio.
Three of the dead are foreigners, said Torres, mayor of the municipality of Solidaridad, which includes the popular beach resort.
"For the moment we have indications that one person opened fire," Torres said, adding that authorities were contacting the US, Canadian and Colombian consulates to provide information about their citizens' conditions.
She said the shooting appeared to have taken place inside the club, causing people to flee in panic. Other witnesses said it happened outside the club.
"We are overcome with grief over this senseless act of violence and we are cooperating fully with local law enforcement and government officials as they continue their investigation," BPM said in a statement posted on its Facebook page.

Videos purportedly shot at the scene shown on television and social media appear to show dancers ducking for cover and out on the streets running to safety.

"This is a very, very sad situation. Tryna get my head around it still. Thoughts and condolences to all affected," Scottish DJ Jackmaster, who was performing at BPM, said on Twitter.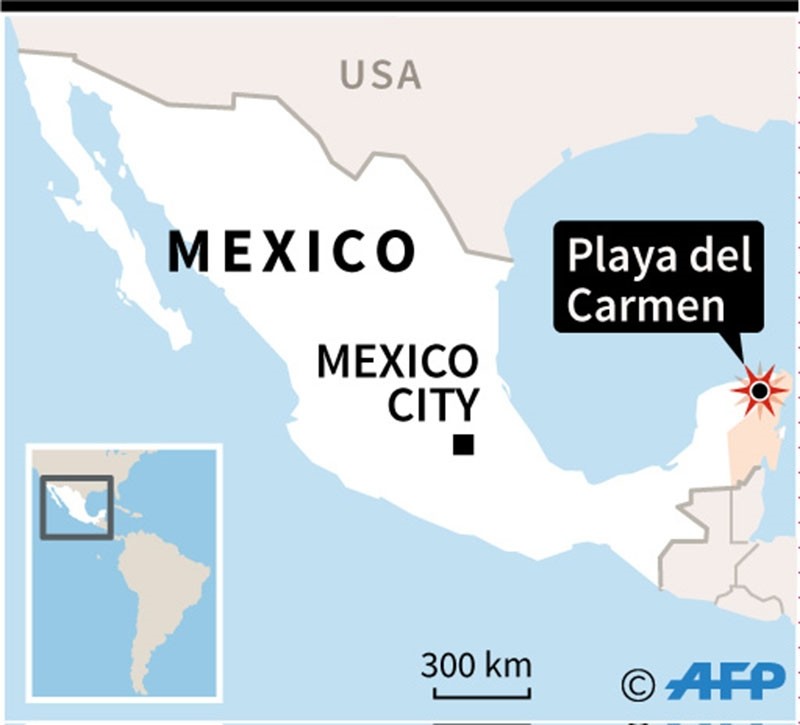 The BPM festival, which was entering its 10th year, has grown to be one of the most important electronic music events in the world, with top DJs flying in every January to play the clubs of Playa del Carmen along Mexico's Caribbean coast.

Quintana Roo and the surrounding Yucatan peninsula have traditionally been less violent than other parts of Mexico, with relatively low murder rates. However, with many foreign tourists and a vibrant night life scene, there has long been an important local drug market in and around Playa Del Carmen.

In recent years, Mexico's Caribbean coast has drawn DJs and fans of electronic music to the beautiful, balmy region during the frigid European and North American winters.