A British Muslim teacher was denied entry to the United States while on a school trip nearly two weeks after the suspension of Donald Trump's travel ban despite having valid visa documentation.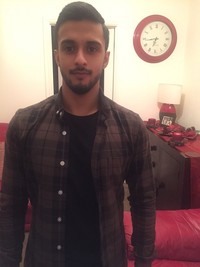 Juhel Miah, described as a popular and respected math teacher, was on his way to New York with a group of students and teachers from a school in south Wales when he was removed from the plane at Iceland's Reykjavik without satisfactory explanation on February 16.
A spokesman for Neath Port Talbot County Borough Council, where the school is situated, said the trip proceeded as planned, but students and Miah's colleagues were left 'shocked and distressed' after the teacher was escorted from the aircraft by security personnel in a "belittling and upsetting" way.
The spokesman said Miah was subjected to "an unjustified act of discrimination," and that the matter has also been raised with the local parliament member.
Miah is a British citizen and does not have dual nationality. The council also published UK government advice that states: "We have confirmed with the U.S. government that British passport holders (regardless of country of birth or whether they hold another passport/nationality) aren't affected by the executive order."
Trump's executive order triggered chaos at airports around the world, as travelers were detained when the order rapidly went into effect, and U.S. permanent residents known as green-card holders were among them.
Attorneys provided legal assistance to those held and protesters descended on airports as news of the order's implementation spread. In its original form, the order temporarily suspended all travel to the U.S. for citizens ofseven Muslim-majority countries for 90 days.