U.S. police were searching Friday for a young man suspected of killing his parents at a Central Michigan University residence hall when they came to pick him up for spring break, local media said.
Police released a photo of James Eric Davis Jr., urging the public to call 911 if they see him but also warning that the 19-year-old shouldn't be confronted. The campus was locked down, and students and staff were told to find shelter.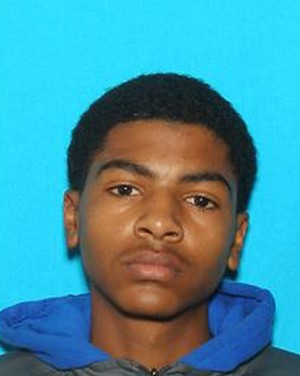 "He should be considered armed and dangerous," campus police Lt. Larry Klaus said.
The shooting occurred around 8:30 a.m. at Campbell Hall, a residence hall at Central Michigan, which is about 70 miles (112.6 kilometers) north of Lansing. Police described the shooting as a "family-type domestic situation" and said the victims were not students.
Police declined to confirm news reports that said Davis had fatally shot his parents.
Television station WILX reported the victims to be Diva Davis, 47, and James Eric Davis Sr., 48.
Klaus said video at the dorm suggests Davis fled on foot after the shooting. He was wearing a hoodie but had been shedding certain clothes while on the run.
The search was focused on Mount Pleasant neighborhoods near campus. In the surrounding community, students and staff in the Mount Pleasant school district were told not to leave nine buildings.
Klaus said Davis was taken to a hospital Thursday night by campus police because of a drug-related health problem, possibly an overdose. No other details were released.
Davis is from Plainfield, Illinois, and graduated from Central High School in 2016, said Tom Hernandez, a spokesman for Plainfield School District 202.
The shooting occurred on the last day of classes before a weeklong break. Parents who were trying to pick up students were told instead to go to a local hotel where staff would assist them while the manhunt was ongoing.
The school posted an alert Friday morning on social media about shots being fired at Campbell Hall. An automated phone message also was sent to students.
Halie Byron, 20, said she locked herself in her off-campus house, about a 10-minute walk from Campbell Hall. She had planned to run errands before traveling home to the Detroit area.
"It's scary thinking about how easy a shooter can come into a college campus anywhere — a classroom, a library. There's so much easy access," Byron said.
In the surrounding community, students and staff in the Mount Pleasant school district were told not to leave nine buildings. Visitors also weren't being allowed to enter.
The incident came two weeks after 17 people were shot dead at a Florida high school, sparking a renewed debate over pervasive gun violence.