Kemal Bulut, father of Galatasaray striker Umut Bulut, has lost his life during the bomb attack in Ankara on late Saturday that claimed at least 37 lives.
Bulut reportedly received the news while getting ready for his morning training in Istanbul and departed for Ankara.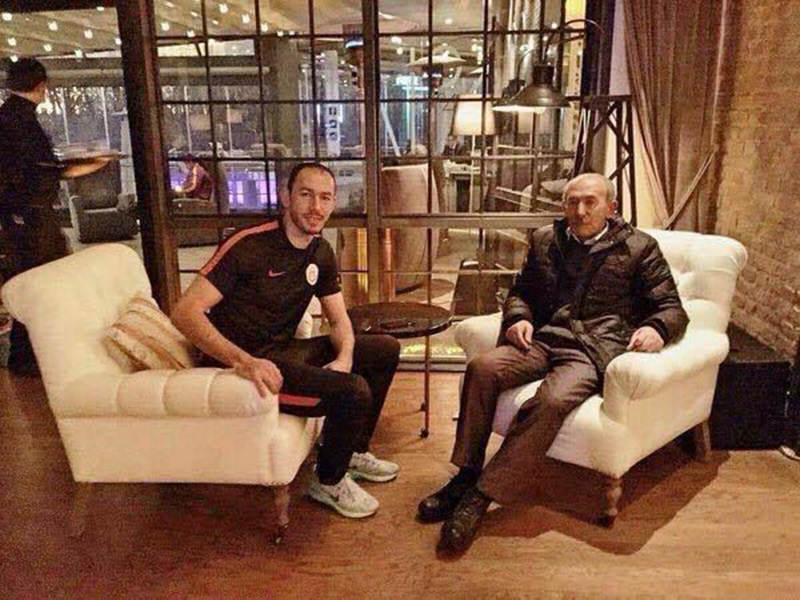 33 year old Turkish international was among the starting eleven players of Galatasaray in yesterday's match played in Ankara at the 19 May Stadium against Gençlerbirliği. Bulut's father went to the match to see his son play and departed from the stadium after briefly meeting with his son.

The bomb attack took place approximately one hour after the game ended as Kemal Bulut was caught in the explosion on his way home.
Galatasaray Football Club announced that they will be attending Bulut's funeral to be held Tuesday in Yeşilhisar district of Kayseri province altogether as a team. Local team Kayserispor also announced that they will be attending to the funeral.

As a sad coincidence, Umut Bulut, who will turn 33 on March 15, will also bury his father on his birthday.

Turkish football community and football clubs, players and fans all around the world, including his former club Toulouse FC from France, released condolence messages to Bulut and his family.
Our deepest condolences to our football player Umut Bulut who lost his father, Kemal Bulut, in last night's terror attacks in Ankara.

— Galatasaray EN (@Galatasaray) March 14, 2016

Prime Minister Ahmet Davutoğlu said that 37 people were announced dead after the attack with the bodies of 35 victims handed over to their families. Davutoğlu also noted that one of the two remaining bodies belongs to the identified terrorist and the other is believed to be the co-conspirator of the identified terrorist.