Antalya-based chef Ali Keskin, who is inspired by antiques, makes various objects from chocolate that draw great interest from food and art lovers. In his statement to an Anadolu Agency correspondent, Keskin reported that he has participated in competitions decorating chocolate, ice, butter and pumpkin for the last 12 years, especially the competitions held by the Istanbul International Fine Arts Competition.
Explaining that he won the gold medal with the camera that he made out of chocolate at the Gastronomy Festival in Istanbul, Kesin said that he won various prizes with his works in Europe. The Turkish chef has won approximately 400 gold, silver and bronze medals in the last 12 years, and gone beyond the ordinary with his works thanks to his diligence and patience.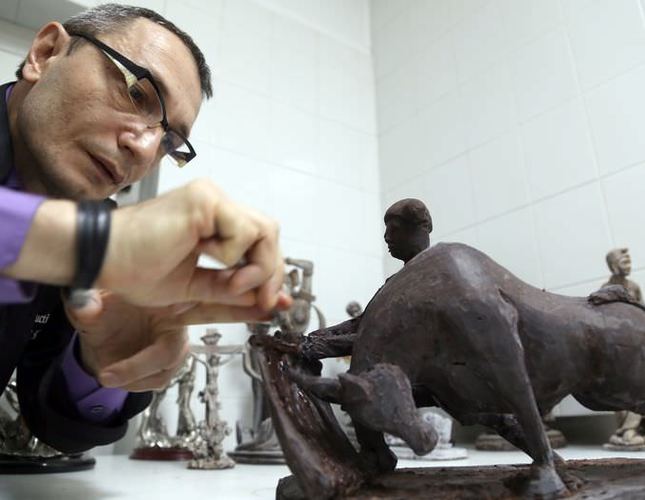 Stressing that food artists catch people's eye with their works made from chocolate and butter at competitions hosting internationally famed chefs, Keskin said: "We were in search of a new approach in the annual competitions where we make objects from chocolate and butter. I realized that nobody has ever done something with an antique style, so together with sous chefs Engin Gürdal, Cevdet Simav and Sercan Polat, we decided to work on a tough project that requires a great deal of attention to detail."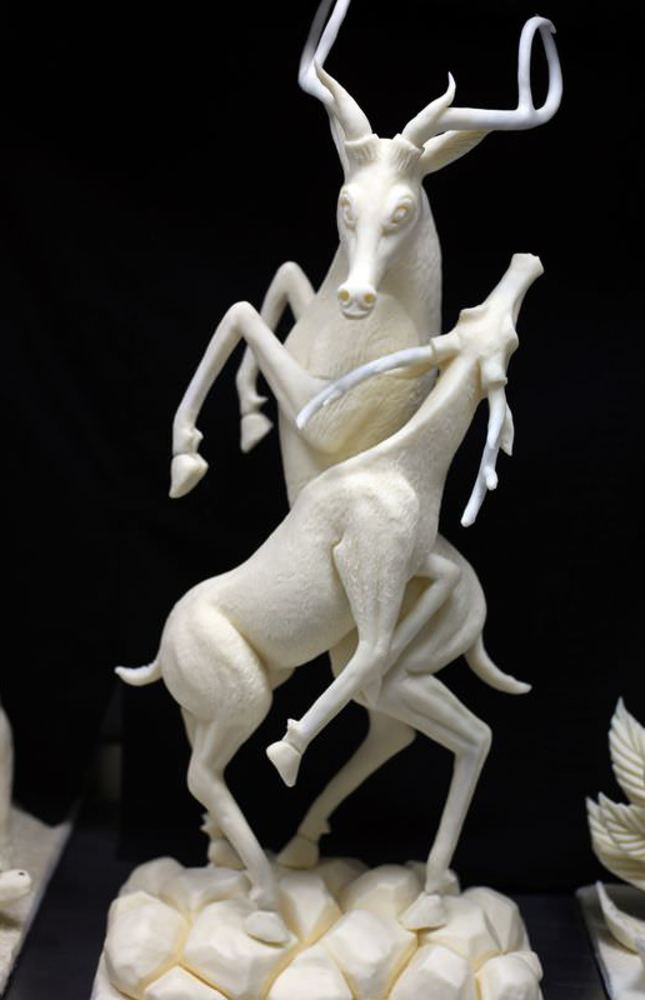 The team of chefs purchased objects that are more than 100 years old and have the characteristics of antiques, including a phonograph, radio, gramophone and typewriter, and replicate them using chocolate. "I believe our work is not only a first in Turkey, but in the world. It is really hard to create these objects from chocolate, as we do it without including any preservatives or using a substructure as a framework to hold the chocolate together," Kesin underscored. The chef, who said they buy peculiar objects from antique stores for their work, added that they made a 1965 film camera out of chocolate at the International Fine Arts Competition that took place in Istanbul a couple of months ago. Keskin stressed that the chocolate camera featured every detail of the original camera, and it was made out of pure chocolate without using additional products. Concerning the gold medal they won at the competition, Keskin said, "The medal gave us even more courage. We will replicate another antique object in even more detail for next year's contest."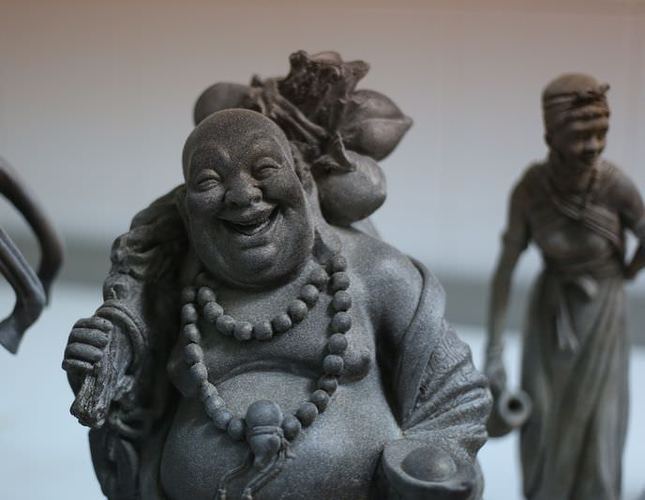 He emphasized that they start preparing for a competition six months before it is held, adding, "We create a handmade object without using a mold. We work on chocolate like sculptors work on stone." Keskin's team only uses harder chocolate to create a sculpture and soft chocolate to create small details.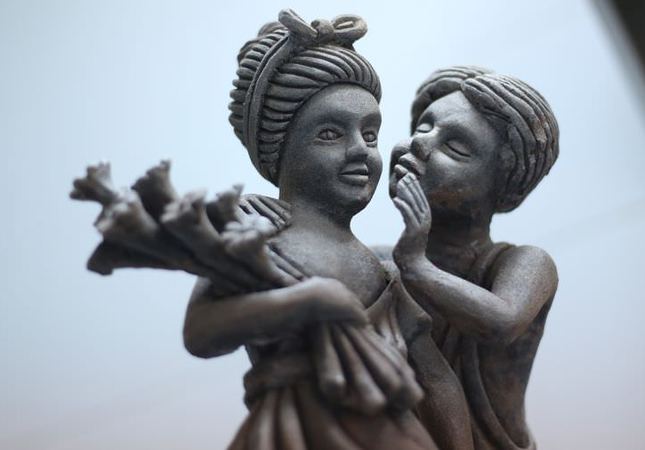 Keskin and his team participate in competitions with more than 15 works every year, and their aim is to make people remember the past through their replicas of antique objects and create lasting ideas. Stressing that people are surprised to see a 100-year-old radio made from chocolate, he said that they receive positive reactions from people.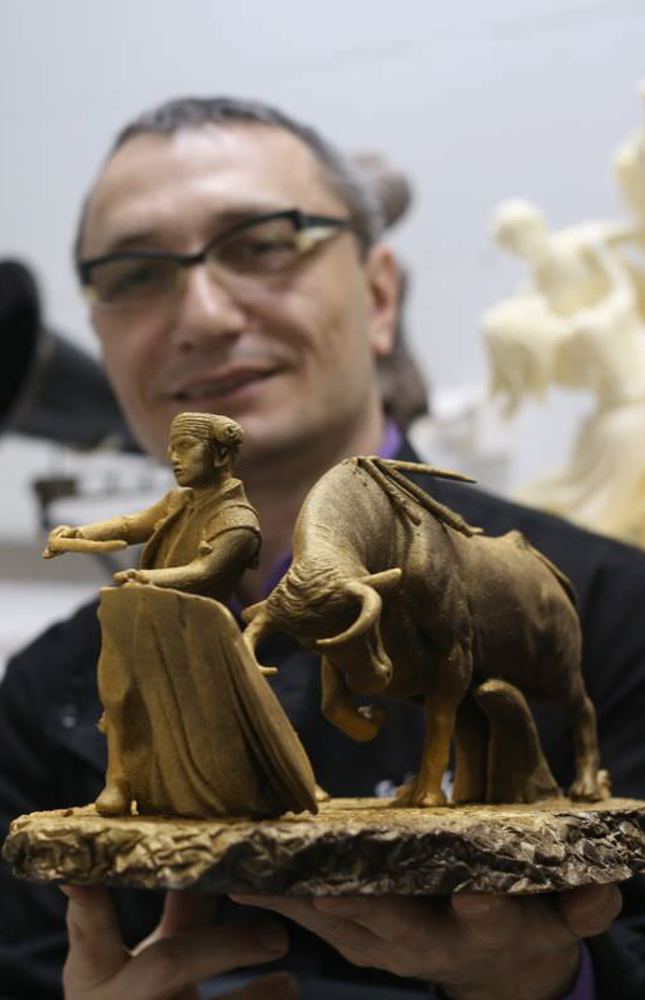 In order to replicate a 100-year-old gramophone, Keskin and his team use 7 kilograms of pure chocolate. It took one-and-a-half months for the three-person team to complete just the horn of the gramophone and three months to finish the entire model. Keskin also expressed his sadness at people who break a piece of chocolate off the sculpture to taste it. "I walk away when I see people pull off a piece and eat part of a sculpture that I labored over for months. Of course, people do it because they are curious about its taste, but it is sad that a work that took four months to make can be eaten in five minutes. Although it makes me sad professionally, the visitors enjoy eating the chocolates we make."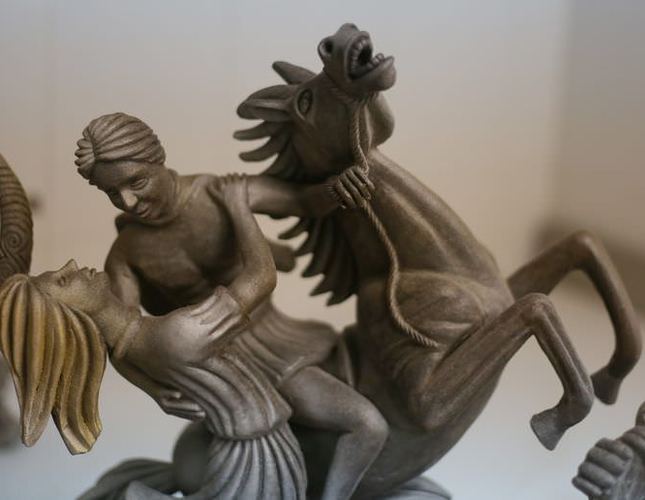 Keskin also mentioned that they receive a lot of special orders from customers, but they cannot meet the demand. He said that a chocolate sculpture that he made for a friend has kept its form for over four years. "He keeps it in a special bowl. It looks like our sculpture has become an antique itself," he concluded.