Hosted by the Research Center for Islamic History, Art and Culture (IRCICA) under the Organization of the Islamic Conference, the "Haremeyn Exhibition" opened in Malaysia's capital city, Kuala Lumpur, last week. The opening ceremony, which took place in the Malaysian National Visual Arts Gallery, was overseen by Malaysian Foreign Affairs Minister Dato Hamza Zaynuddin, IRCICA General Director Halit Eren and National Visual Arts Gallery President Dato Mahazir Lokman.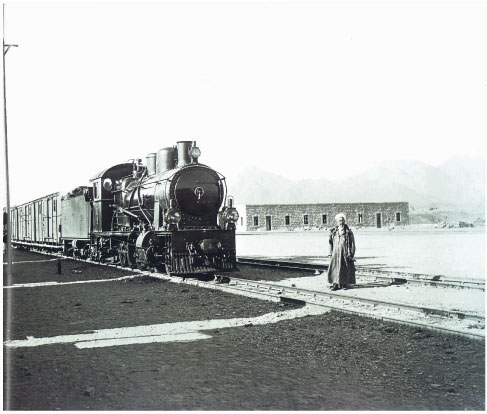 Speaking at the ceremony, Eren said the exhibition, which was co-organized by the IRCICA and the Malaysian government, offers insight into the history of Mecca and Medina and contributes to the existing information and documentation about these holy cities. He added that the display is also a service to the Holy Lands. The exhibition features 80 black and white photos taken in Mecca and Medina. Photos of the Kaaba, the flood in Medina and the Hejaz Railway, which was built upon the command of Ottoman Sultan Abdülhamid II between Damascus and Medina from 1900-1908, attracted the most attention at the ceremony.
The exhibition photos on display were selected from the photo albums of the period of Sultan Abdülhamid II and the collection of Fahrettin Türkkan Pasha, who was publicly known as the Defense of Medina during World War I. The exhibition focuses on the construction and infrastructure work that was undertaken in Mecca and Medina in the late 19th and early 20th centuries, the restoration and protection of the area's historical buildings and the different aspects of pilgrimage and state affairs. The exhibition will continue until Sept. 30, and it will also be showcased in other cities of Malaysia. The IRCICA published a photo album that included an exclusive selection from the collections of Sultan Abdülhamid II and Fahrettin Türkkan Pasha titled "Makkah al-Mukarrama and Madinah al-Munawarra." The research center also held a display similar to the recent exhibition and showcased historical photographs of Mecca and Medina in Saudi Arabia in 2010.