World famous Chinese sculptor Xu Hongfei's "Chubby and Happy" exhibition is on display at Cevahir Shopping Center, at Sanat Parkı and Abdi İpekçi Street, which is one of the most famous shopping streets in Istanbul, until Aug. 12.
Hongfei is highly respected in the international art community and has displayed his sculptures in various cities, including London, Paris, Toscana, Palermo, Kuala Lumpur and Sydney as part of the exhibit's world tour. Hongfei, whose world tour is closely followed in China, also guides Chinese tourists to places where his sculptures are displayed, now giving Chinese tourists an idea about Istanbul's sights and sounds.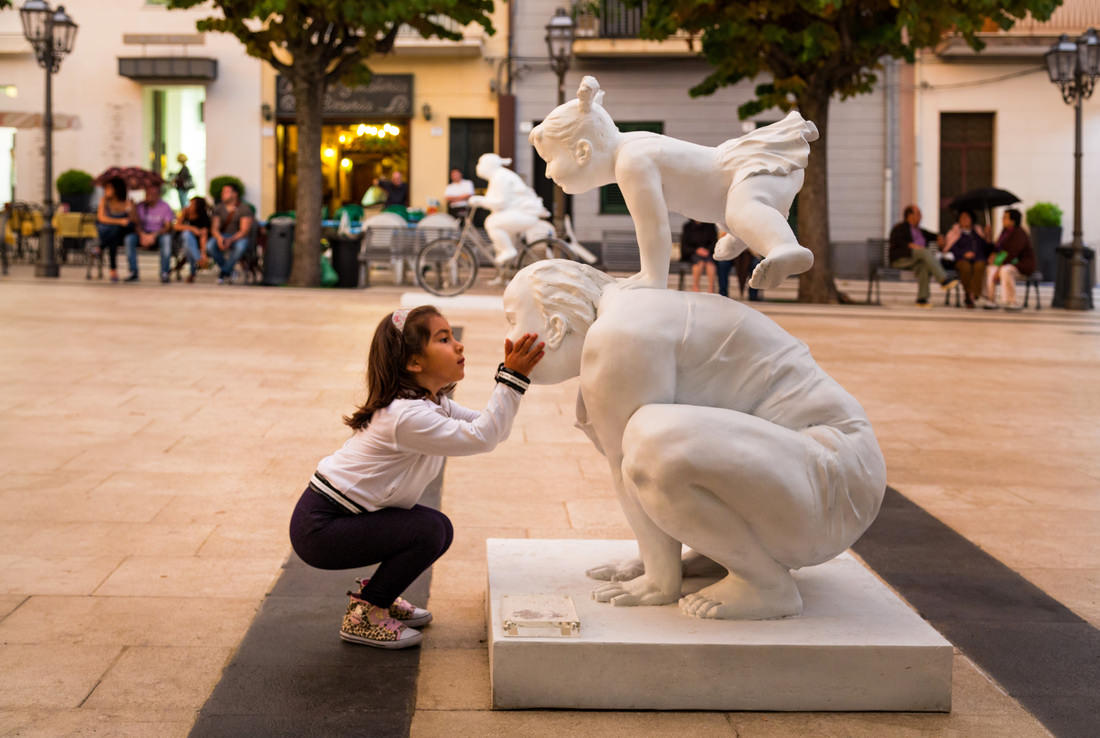 Hongfei was born in Guangzhou in 1963 and studied sculpture in the Guangzhou Academy of Fine Arts. He has been involved in many public sculpture projects in different regions of China since the 1990s. He established his 930-square-meter studio in 1995 and is currently vice chancellor of the Guangzhou Sculpture Institute.
Hongfei is a close friend of Chinese art master Huang Yongyu. The two met in 1997 when he created "Autumn," which is the first "Chubby Women" sculpture. In that period, Hongfei was trying to direct his art after having attended many competitions and national exhibitions. Hongfei, who was seeking a breakthrough, consulted with Huang for new methods, who told him that "Chubby Women" was an interesting subject and could be developed into a fine collection of art. He also suggested this would carry Hongfei's art career to higher positions in the future. Inspired by Huang, Hongfei focused on researching and developing "Chubby Women" and has now made more than 100 "Chubby Women" sculptures.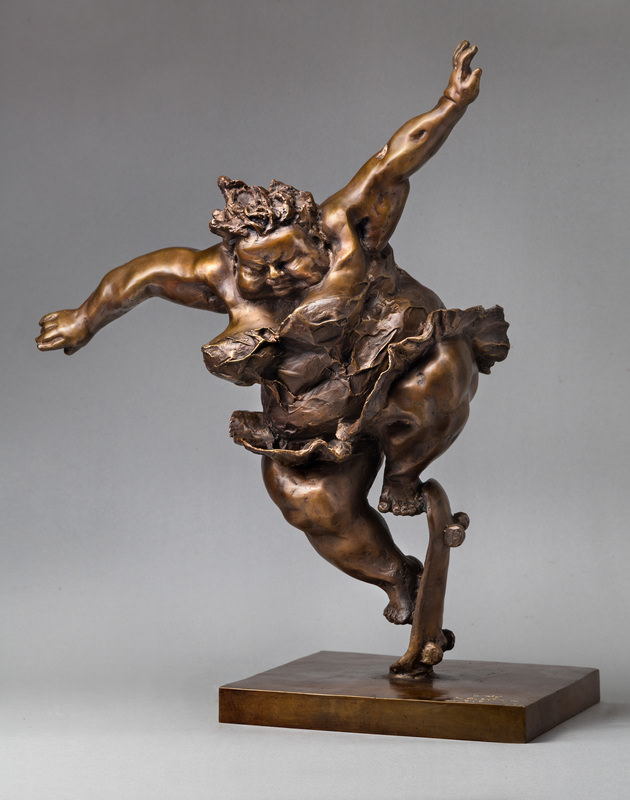 Hongfei opened exhibitions in France, Hong Kong, Guangzhou and Thailand. His works were displayed at the International Contemporary Art Fair 2007 and the Hong Kong International Art and Antiques Fair 2008. He was invited to Paris in February 2008 by the Paris Eighth District Government to open a personal exhibition in the District Government Hall. Moreover, he became the only sculptor elected by the International Olympic Committee to represent China in the 2008 Olympic Sport and Art Contest. His work, "A Merry Victory," is part of the collection located in International Olympic Committee headquarters in Switzerland.
Hongfei, who believes "art should be fun and amusing," has created a new group of sculptures for "Chubby Women," carrying his artistic career to new heights. In this series, he combined the traditional and contemporary spirit of art. In popular culture, combining "chubby" and "woman" together to describe or imply beauty is often rare and unappealing. When Hongfei combined these two phrases with a positive and creative twist, a special aesthetic concept appeared.
In this series, Hongfei looks for beauty in daily life and finds freedom and enchantment in portraying chubby woman. He looks for unique creative perspective in a completely natural way. He is certain there is beauty in them and shows great respect for them as well. This is a respect for the human body with a philosophical perspective. He thinks everyone has the right to enjoy their own bodies and be confident and content. His "Chubby Women" sculptures are happy and satisfied with the present and enjoy their daily lives. Hongfei added accessories or tools to the sculptures to establish a connection between ancient beauty and popular beauty figures. Chubby and slim sisters are connected in the sculpture "The Four Sisters" by laughter and stories they share as opposed to unhappiness because of their size. As a result, there should not be any objective measurement of beauty. While many people like to be slender today, Hongfei enjoys describing the beauty and suppleness of fat and admires the energy of weight. Hongfei's works of art are indicators of his attitude towards life: simple, sympathetic and complacent. His cautious use of white marble, precious wood and bronze in describing these figures leaves viewers and art pursuers to enjoy the craft in new ways.