Lying beside the Bosporus, Kadıköy is a populous and residential district with its crowded ferries and shops standing side by side compared to other less busy and peaceful parts of Istanbul's Anatolian side. These days, a group of Syrian artists leaving their country to settle in Istanbul adds color to the area's multicultural scene while breaking bias toward Syrian refugees at their art center "Arthere," a space away from war and political rivalries.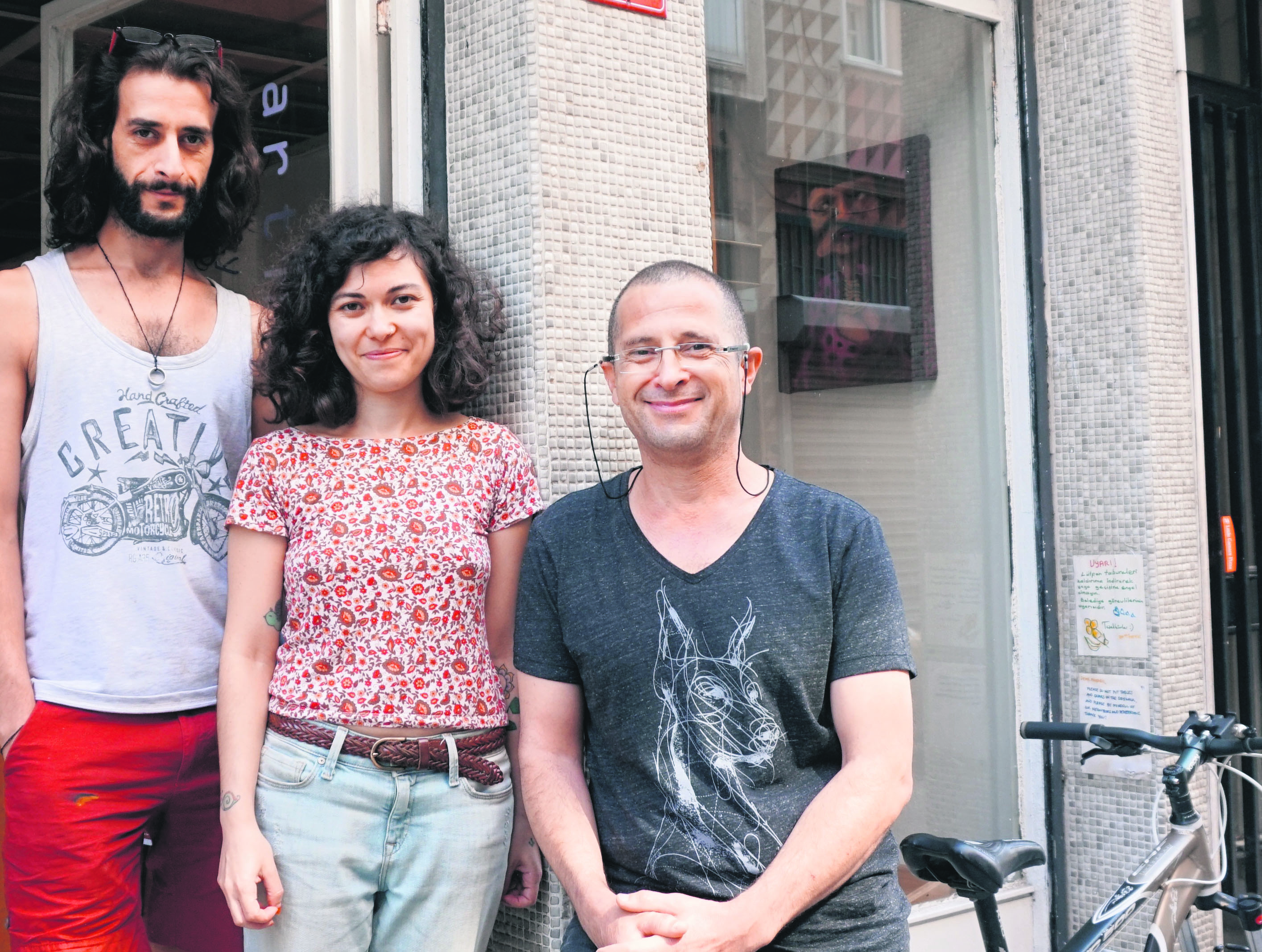 Omar Berakdar, Öykü Doğan and Zolfaqar Shaarani (from right to left) are among the main members of Arthere Istanbul. The space draws the interest of the city's expat community, too (above left).

Fleeing Syria in 2012, photographer Omar Berakdar, previously organizing art events in Damascus through an NGO with his friend, was the mastermind of running Arthere as a gallery, workshop and cafe. "[After] you see what is happening in Syria, you try to help in any way possible," Berakdar told Daily Sabah. With Zolfaqar Shaarani and Öykü Doğan, the collective's only Turkish illustrator aside from other guest artists, Berakdar opened Arthere in Kadıköy's Yeldeğirmeni quarter almost a year ago to offer a democratic space for Syrian artists unable to access free art space in their war-torn homeland. "When you come here, you have nothing. You come with a suitcase only," he continued, stressing the hardships of Syrians leaving their lives behind for a better one. Berakdar called everyone to join the collective, especially Turkish artists to create a bridge between Turkey and Syria, the two countries bearing both similarities and differences. "We want to know more about people in Turkey... If you do not know somebody [very well], you'd fear of him. No, I am not different. I am like anybody else here," he said, adding that their identity as artists come before their identity as Syrians.
Arthere operates based on an art collective concept, thereby all members can freely use the facilities and workshop area. They can work in the cafe to earn an income. In addition to full membership opportunities, guest artists can showcase and sell their work there.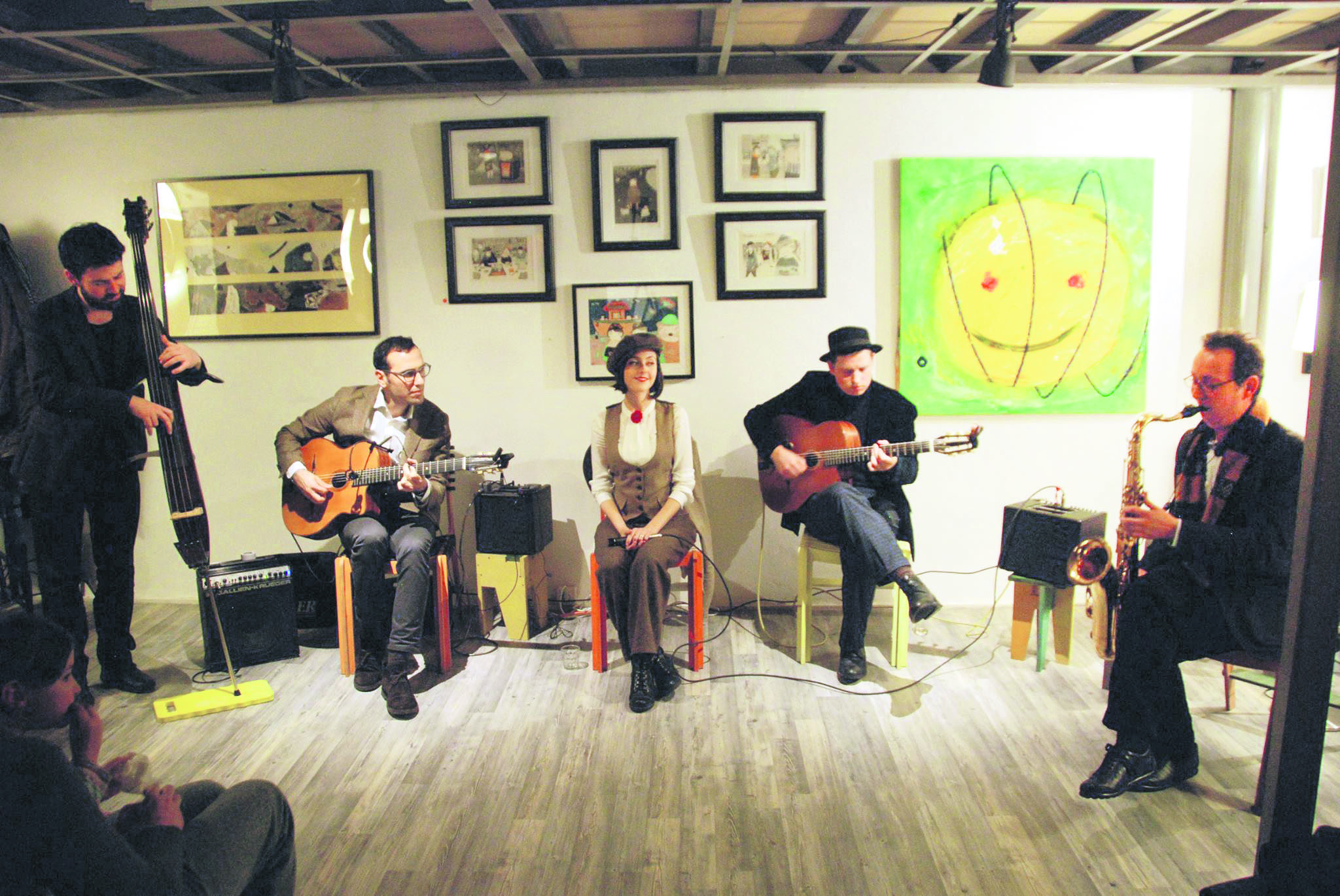 While talking with Öykü, a young artist drawing illustrations with a feminist touch, our conversation continuously intervened with expats coming to Arthere or some passerby neighbors just saying hello. She said people first hesitated about the place, yet they established close relations with the people around them. "We used our networks. For example, I know many musicians and invited them to give a performance here. Arthere also draws the interest of Erasmus students. They talk about us when they go back to their country. Our name is heard by word-of-mouth," she went on to say. "We welcome anyone here. You can study, design your art work or take a seat like a cafe," Öykü further said. The more she becomes familiar with her Syrian colleagues, the more she is surprised by their behavior. "I met Omar through a friend of mine ... I realized that I do not really know about their culture. We share similarities as well as differences. Sometimes I become astonished. They are very curious and have a rich culture. One of them is an engineer but performs music," she stressed.
So far, Arthere hosted artists and musicians from Iran, Germany, France and Greece. They hold cultural events and mini concerts in the evenings as well as serve French and traditional Syrian food like the zaatar wrap. Arthere's artists other than Omar, Öykü and Zolfaqar are Toufic Hamidi, Nour Hmidan, Ammar Assali and Houssam Alloum. Although the venue first grabbed the attention of mostly Istanbul's expat community, they now have more Turkish visitors, some who even offer donations to them.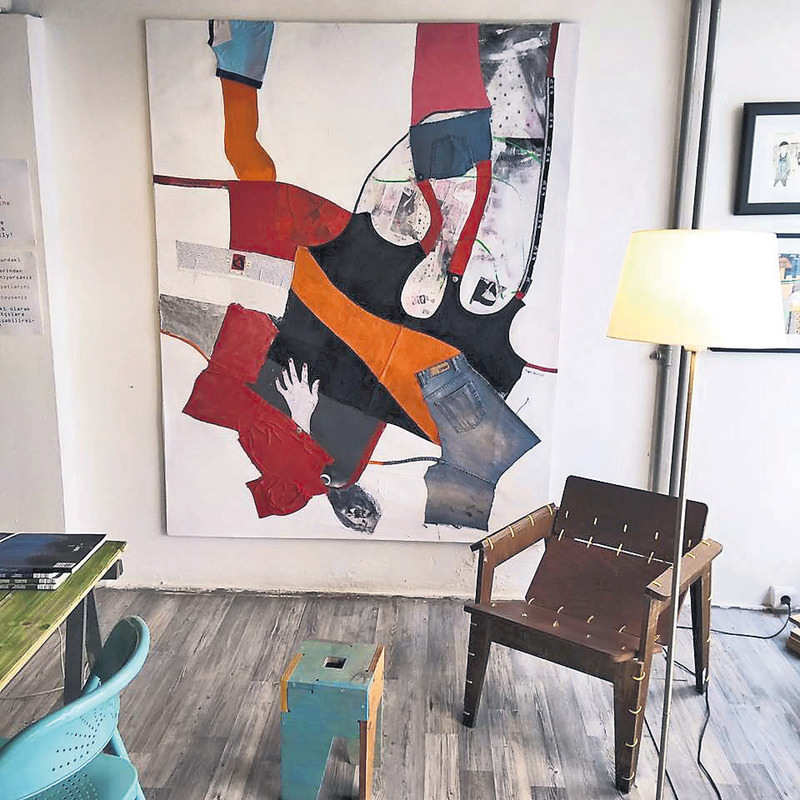 When it comes to the real story behind their escape from Syria, it is no different to that of other Syrians waiting in limbo. "We do not talk about the war very often or merely make small jokes over it. They are away from their families, but they are strong. They do not want to build a life on war," Öykü told us. As the world wakes up to the stories of millions of Syrians in desperate need each day, their efforts are commendable. Studying painting at the University of Damascus, Zolfaqar came to Istanbul nine months ago while his family continues to live in Syria. "I met Omar and wanted to participate [in Arthere] ... I heard so much about Istanbul. [The city] attracted me from afar," he said. Mostly making paintings at the workshop and playing the ud, Zolfaqar said artists no longer have a free place in Syria. "Syria is like a woman for me. I love her but I do not want to live with her," he added. Omar also mirrored Zolfaqar's words on the Syrian art scene. "There are very good and international artists. We have big names. [Yet] art is controlled by the government ... When you do not have [the right for] free speech, you cannot have art, especially contemporary art. It is controlled by the regime itself," Omar said. Art is a vital element for their survival, something that helps them to build a better future. There is one more thing that is also a priority for them. "The most important thing is to share ... We try to [connect] with Turkish people... We build bridges," Omar said, showing his willingness to win the hearts of people around him.