İş Sanat, which hosts world-renowned figures as well as Turkish artists on its stage with innovative projects, welcomes its 16th season on Nov. 5. Bringing people from seven to 70 together with various forms of art thanks to its original, rich programs, İş Sanat, which is the center of events that add color to Istanbul's culture and art life, will host world-renowned, much-loved international and Turkish artists this season. In its 16th season, which will kick off on Nov. 5 and continue until May 2016, İş Sanat offers a wide array of events from classic music to jazz, world music, dance performances, domestic projects, poetry readings and children's activities to art buffs.
Borusan Philharmonic Orchestra's concert under the baton of Sascha Goetzel and the performances of young artists Hande Küden (violin), Poyraz Baltacıgil (cello) and Ferhat Can Büyük (piano), whose stars shine thanks to their outstanding performances at İş Sanat's "Shining Star" concert series, will give the green light to the new season at İş Sanat, which has been looked forward to by art lovers for a long time. As always, all tickets for classic music concerts as well as jazz concerts and dance performances are sold with a special discount. İş Sanat also enables art buffs to organize their own packets: Guests who buy five tickets for five different events earn a 10 percent discount, while 10 tickets earn you a 15 percent discount and 15 tickets a 20 percent discount. The tickets for these events can be purchased at the main counter at İş Sanat and on the official website of Biletix.
Giants of classic music at İş Sanat
The world's most established and prestigious orchestras as well as legendary soloists continue to come together on the İş Sanat stage. Award winning countertenor Andreas Scholl, who enchanted music lovers with his concert at İş Sanat in a previous season, and Iestyn Davies, who was praised by the New York Times as "an outstanding talent," will offer a magnificent baroque concert with the English Concert, which is one of the best chamber orchestras in the world, on Nov. 17. Veteran baroque music maestro Harry Bicket will conduct the concert.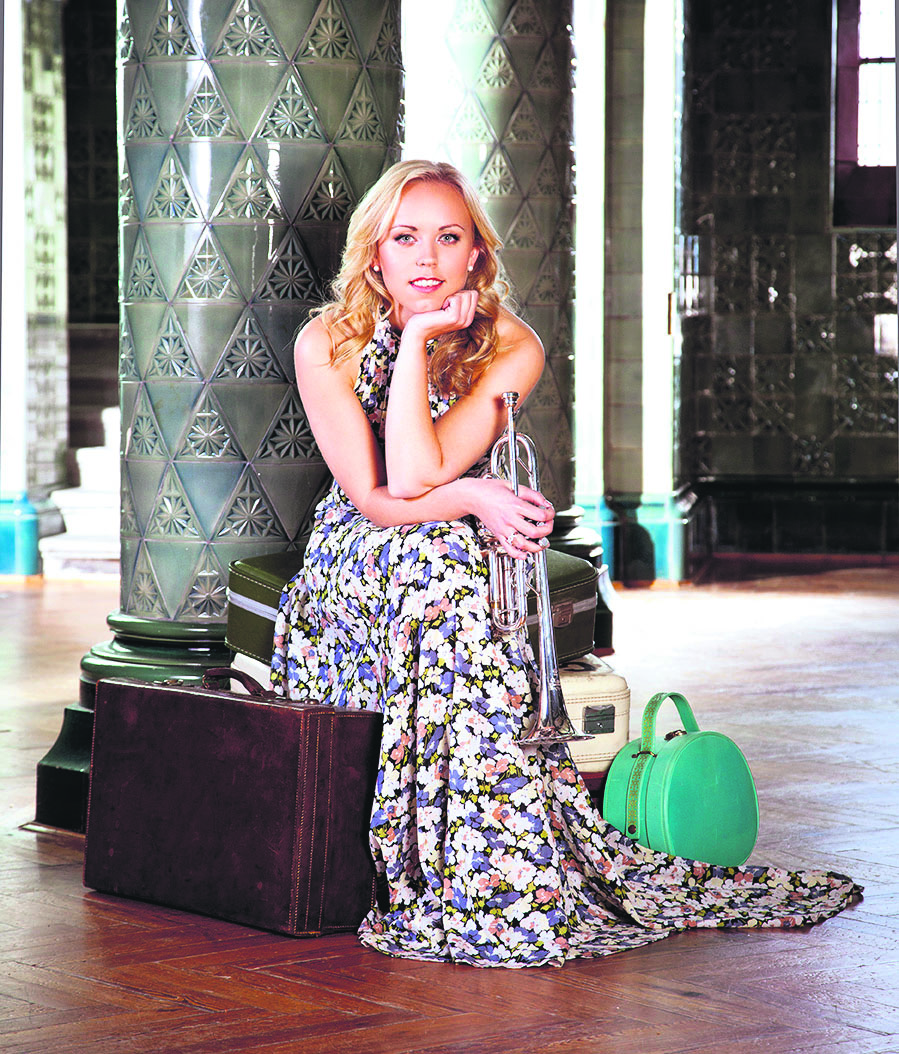 Tine Thing Helseth


The 2010 Echo Klassik winning Staatskapelle Dresden Soloists, which cover baroque, classic and romantic era songs with energetic rhythms, will be accompanied by one of the most successful young representatives of classical trumpet, Grammy winner Tine Thing Helseth, on Dec. 1. The concert will take place under the baton of maestro Helmut Branny.
Violin virtuoso Charlie Siem, who is considered among the shining stars of classical music, will take the stage with Camerata Salzburg, one of the most established chamber ensembles in Europe, on Dec. 10.
The Johann Strauss Orchestra, which stands out with their extraordinary stage performances, will take the stage under the baton of Rainer Hersch and be accompanied by British soprano Samantha Hay for a special 2016 concert. The orchestra will perform romantic waltz songs and entertaining polkas on Jan. 5. Those who missed the entertaining performance of the orchestra, which combined brilliant dance shows with outstanding costumes, last year should save the date for this season's performance.
Portrayed as the Renaissance woman of the present day, pianist Helene Grimaud, who broke new ground in the music industry with her bold performances, will perform compositions by Bach and Mozart on Jan. 19. Grimaud will be accompanied by Sweden's established symphonic ensemble Basel Chamber Orchestra on the stage.
Considered one of the veteran piano virtuosos in the world, Martha Argerich will share the stage with chamber music ensemble Kremerata Baltica, which was founded in 1979 by Gidon Kremer, the most successful violin virtuoso in the world, on Feb. 5.
Russian pianist Anna Vinnitskaya entered the center of the spotlight after winning first place in the Queen Elizabeth Competition in 2007, releasing her debut album in 2009, and winning the Diapasond'Or Award with her 2010 album "Ravel." She will perform on the İş Sanat stage on Feb. 11 with Cameristi della Scala, which was founded by musicians from the La Scala Orchestra in 1982.
Swedish mezzo-soprano Anne Sofie von Otter is well known for her performances in the most prestigious opera and concert halls and festivals. The Swedish star is valued for her breathtaking performances. She will take over the İş Sanat stage with Les Musiciens de Louvre, which is famous for its rich discography and perfect performances of period music. The concert will take place under the conductorship of maestro Thibault Noally on Feb. 23. Baiba Skride, who has won recognition for her friendliness and talent, her sister and longtime partner pianist Lauma Skride and cellist Daniel Müller Schott, who is a classic music legend despite his young age, will share the stage on March 8 and offer a delightful chamber music concert to Istanbulites. Praised by the New York Times as "adventurous and candescent" and known for his concerts with world-renowned orchestras and maestros, British violin virtuoso Daniel Hope and France's prominent chamber music ensemble Orchestre de Chambre de Paris will share the İş Sanat stage for the first time on March 17. The most established symphonic ensemble in Sweden with 200 years of history, the Luzern Symphony Orchestra will accompany Norwegian veteran cellist Truls Mork and young violinist Vilde Frang on the same stage on April 22. Maestro James Gaffigan will conduct the concert. Known for their breath-taking performances internationally, the Scottish Ensemble will accompany star violinist Nicola Benedetti onstage in the last classical concert of the season. The concert, which will take place on May 5, will enchant classical music lovers with selected compositions, including Antonio Vivaldi's "Four Seasons," Pyotr Ilyich Tchaikovsky's "Souvenir de Florence" and "The Seasons."
Restless World Music at İş Sanat
Istanbulites will have a chance to listen to the best examples of world music from the İş Sanat stage. Storm Large, who is well known by Turks as the soloist for world-renowned ensemble Pink Martini, will perform a large repertoire from her debut solo album "La Bonheure," featuring classics from the American Songbook, the favorite love songs of Broadway and unforgettable classics of rock music on Dec. 15 at İş Sanat. On Feb. 25, Miguel Poveda will bring the passionate melodies of Flamenco to the İş Sanat stage. Poveda is best known for his collaborations with Buika, Eva Yerbabuena and Juan Gomez Chicuelo and receives standing ovations at his concerts. Iranian musician Rita Yahan-Faruz will perform the mystical rhythms of Persian culture with Western melodies on April 12.
Local musicians on stage
İş Sanat presents famous Turkish musicians in local concert projects for all tastes. With his authentic musical interpretation, Kubat comes to the İş Sanat stage with Hüsnü Şenlendirici, the melancholic clarinet player, Hüseyin Sermet, a doyen pianist who has won prestigious awards like MIDEM and Diapason d'OR, Fora Baltacıgil, an accomplished contrabass musician, to represent Turkey on Dec. 22 as part of "Virtü-Öz Türküler" (Virtuoso Folk Music) project.
On Jan. 26, İş Sanat hosts Kardeş Türküler and famous pop singer Candan Erçetin. The concert presents Turkish music extending from the Aegean region to the Balkans. Kenan Doğulu, an experienced singer with a dynamic stage presence and songs attracts music fans of all ages. He will present a special performance at İş Sanat. The next performance will bring the movie soundtracks of director Çağan Irmak's productions. With a group of musicians, Irmak will perform soundtracks. Those who would like to see Irmak's musical talents should not miss this İş Sanat's event.
Dance performances
Founded by visionary choreographer Martha Graham in 1926, who has inspired numerous musicians in her half-century career and is seen as the Picasso of modern dance, the Martha Graham Dance Company will present special performances be for two-nights on Nov. 20-21, as part of their 90th anniversary tour.
Sit back and let yourself go with jazzy rhythms

The İş Sanat jazz series invites jazz buffs to an incredible season filled with legendary figures from the jazz world. Veteran South African pianist Abdullah Ibrahim, 81, whose music career exceeds half a century, will perform tracks from his 2013 album "Mukashi" on Nov. 27. His latest album is considered as a reflection of the artist's admiration for Japanese culture.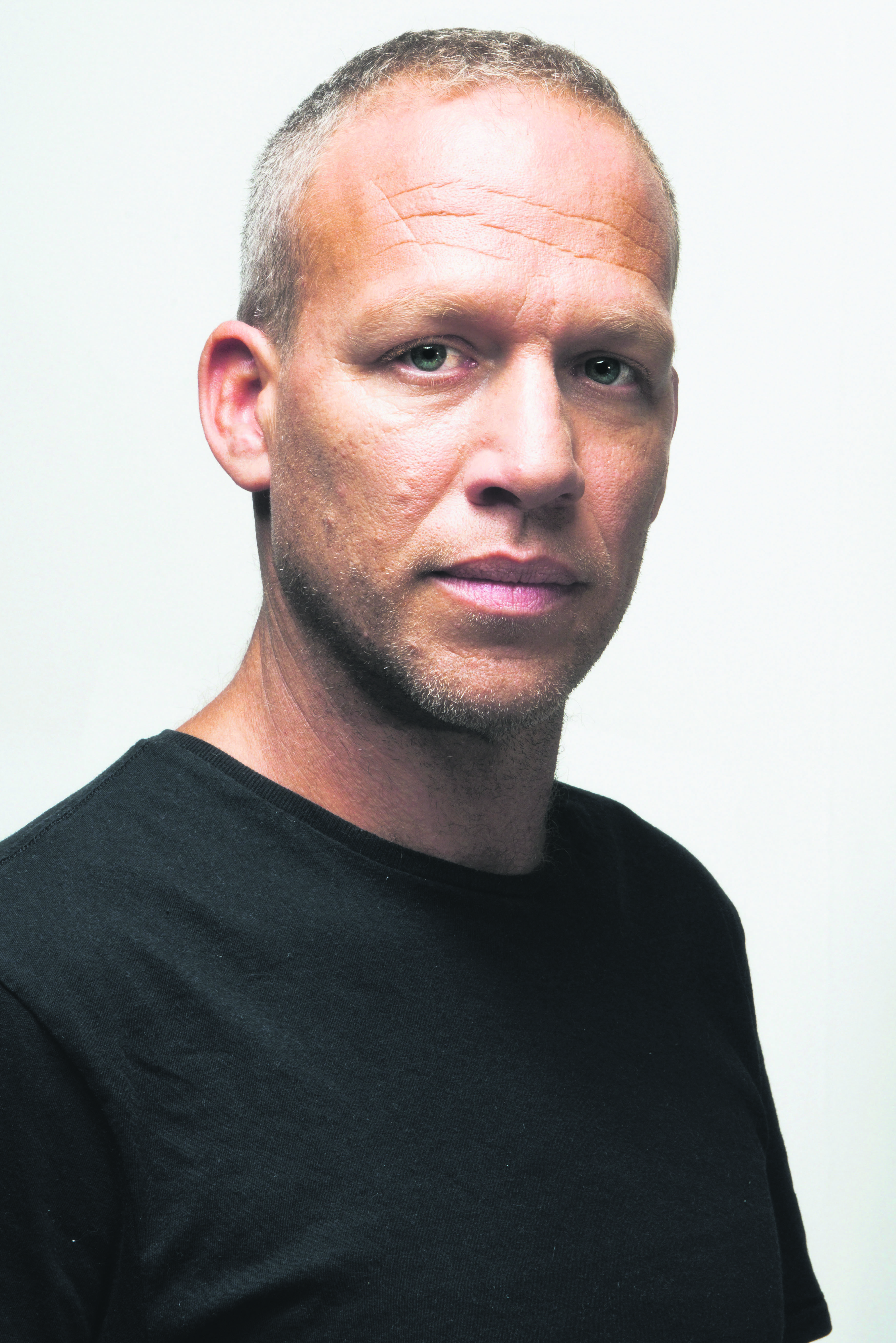 Avishai Cohen


Considered one of the most impressive bass players this century, Avishai Cohen will visit Istanbul as a part of his world tour titled "An Evening with Avishai Cohen" in which he performs jazz rhythms from around the world with the Istanbul Opera Orchestra Stringed Instruments Soloists. The Istanbul leg of his world tour takes place on Jan. 22 on the İş Sanat stage.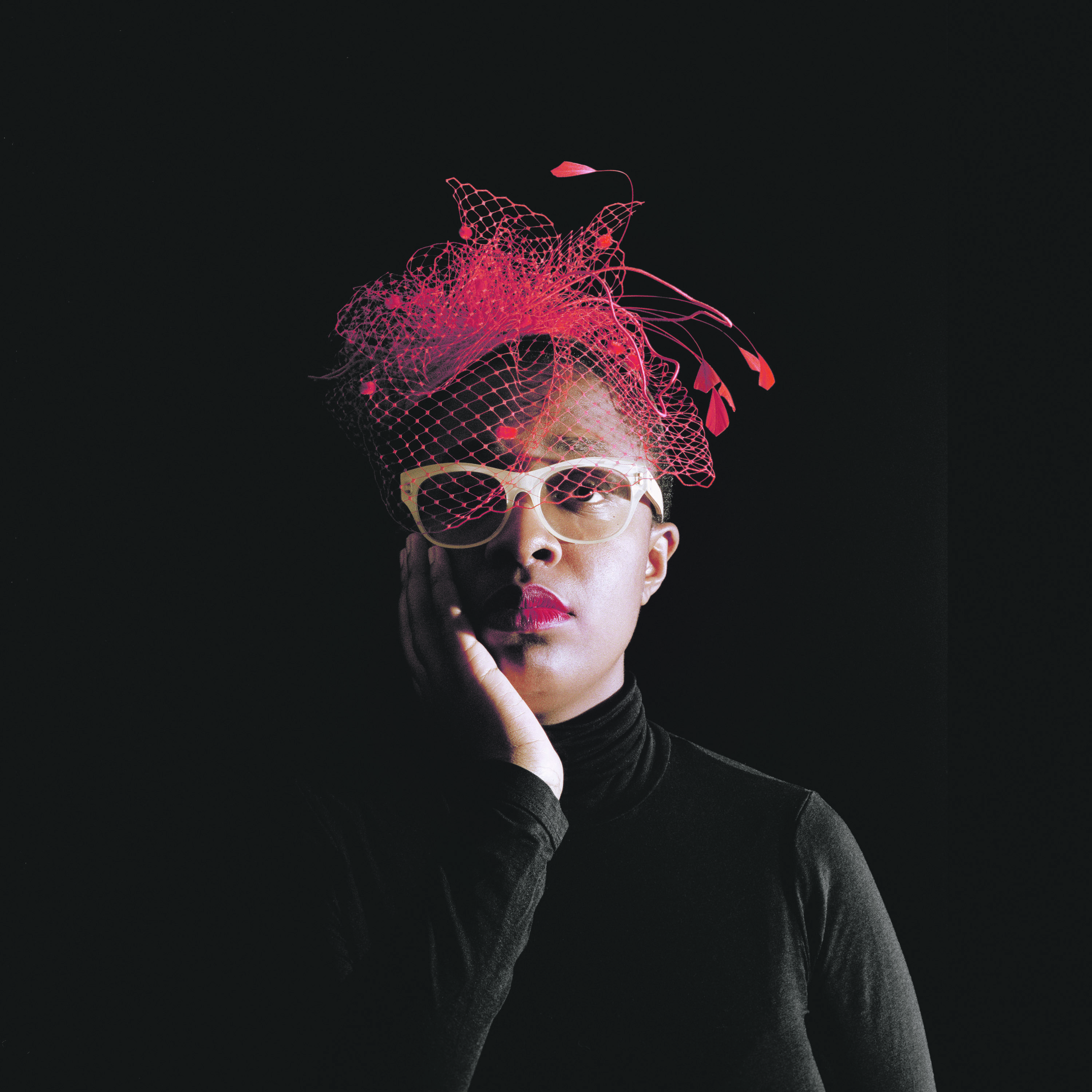 Cecile McLorin Salvant

Winner of the 2010 Thelonious Monk International Jazz Competition, Cecile McLorin Salvant, whose career sky-rocketed with her debut album "Child," invites Istanbulite jazz lovers to her live performance on March 15 at İş Sanat. Jack DeJohnette, one of the best drummers in jazz, will get behind the piano this time and enchant Istanbulites. The Grammy-winning musician will grace the İş Sanat stage with his rhythms on April 28. Legendary saxophonist Charles Lloyd, who is praised by guitarist Carlos Santana as "a true international musician," will share the İş Sanat stage with his longtime partner in crime pianist Jason Moran on May 13.