Setem Academy's (The Association of Film and Television Production Owners) Şişli branch screened the documentary "Colors of Cultural Difference: Arts and the City," as part of the 10th anniversary of UNESCO's "Convention on the Protection and Promotion of the Diversity of Cultural Expression." The documentary was a project for Istanbul 2010: European Capital of Culture, and was prepared in only four months. Speaking to Anadolu Agency (AA), director Annie Geelmuyden Pertan said the documentary still influences her. She said they wanted to present the inspirations of minority artists. "We wanted to show how they are inspired by Istanbul and their own cultures. Although some places have been lost over the years, we continue to remember them. The documentary is proof of this," she said.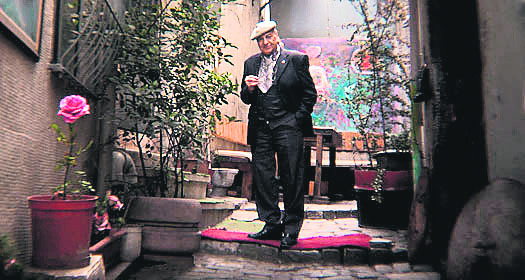 The documentary depicts Istanbul from the perspective of the artists while showing how they are inspired by Istanbul and their own cultures.

Pertan worked as artistic director on Yeşilçam films for 30 years. "Many things have changed since then. Filmmaking is a lot easier; everything is digital. In the past, it took more time to produce a film," she said, adding that the team worked in harmony on the project. Pertan is planning to make an art documentary in the future. Her daughter, Esra Geelmuyden Pertan, edited the documentary. "It has been five years since its release. I see many things have changed. Selim Sesler passed away, for instance. I feel we documented Istanbul's heritage," she said. The team worked hard and made great efforts for the film, Pertain added, stressing: "We tried to show Istanbul from both our perspective and the perspective of the artists. Some like the city's chaos and some hate it. We bring an objective view."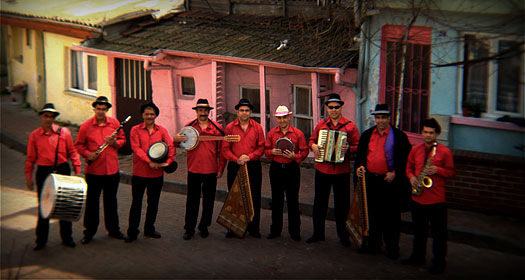 The documentary shows the journey of a snail from nature to the city. "I thought of putting a different component in the movie and decided on the snail. I wanted to show how bureaucracy and other things move slowly. The snail turned out to be a symbol. A member of the audience once said that snails carry their home on their back, like minorities," Esra Pertan added. She also liked working with her mother very much and is thinking of making a documentary on female sexuality and sexual difference in Turkey. She also has an international project where she is documenting people with mental disabilities engaging in art in workshops in Turkey and France. "The project is about to finish," she said. The documentary presents portraits of 16 Istanbul-based artists from various ethnic communities, such as opera artist Leonidas Asteris, singer Hayko Cepkin, painter and poet Emilios Erden, photographers Ara Güler and İzzet Kehribar, artists Sibel Horada and Suzi Hug-Levi, painter Erol Sarafyan and clarinet virtuoso Selim Sesler, who died last year. It shows Istanbul from their perspectives.