An exhibition featuring the late famous Turkish comedy actor Kemal Sunal's film costumes, accessories and special belongings such as letters and photographs has opened in Sultanbeyli's Atlas Park Shopping Mall. The exhibition, which will run until Sunday this week, was designed by the actor's family, and his wife, Gül Sunal, was the mastermind behind the exhibition.
Speaking to Anadolu Agency (AA), Sunal said that her husband had a special cabinet where he kept some of his small belongings. "He did not want us to touch them. Sometimes we cleaned it together," she said. The late actor keept his first fake beard and moustache that he used in theater inside it. He also kept his other belongings like school reports and residential documents in a bag. "I even found letters that my school friends and grandmother wrote to me in the bag. There are also some letters that we wrote each other," Sunal said.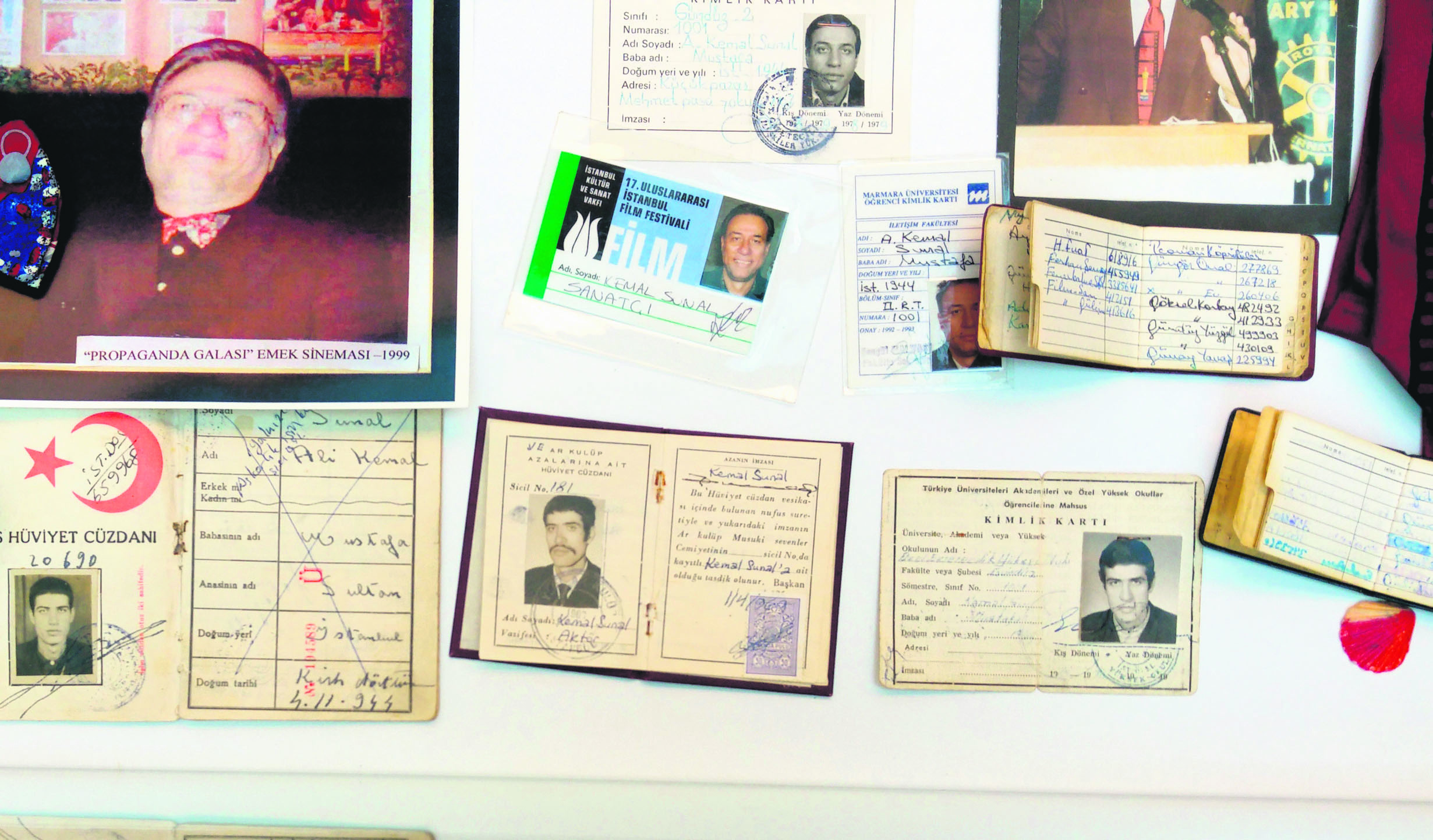 The famous actor used to wear the costume that he had to wear for a film set for a month. "If he had time, he cleaned them. Otherwise, he wore them until he went to bed. I believe these costumes helped him to feel the movie character," she said. Sunal said people should understand how her husband cherished himself and his life to get to know him better. He applied to university after he turned 50 and even kept the documents. "Everything he did was valuable for him. He respected himself and people showed respect to him. He was maybe thinking of gathering these to establish a museum or display them. Otherwise, why would he want to keep all of them," she continued.
The exhibition made its debut at Vakıfbank Art Gallery to mark his birthday. Later, it was displayed at Ege University and attracted 3,000 visitors. The exhibition was also on display at a number of other venues with high interest. "We opened a new door to his life, as he did not like to talk about his private life or promote himself through this," she continued. His fans always remember him and show interest to the exhibition.
A book "Kemal, Hadi Gel Bi Kahve İçelim" (Kemal, Let's Have a Cup of Coffee) was published to commemorate him. Sunal said that everyone was asking what makes him happy, whether he goes to see his father and how he used to spend his time with his child. Written by Sunal herself, the book delves into the life of the late actor and tells more about him for his fans. "I am 62 years old. I know Kemal did not merely belong to me. I did not have enough courage to write about him at first. However, it was high time. Those who read the book say they liked the right man, as there was not much difference between the man they saw on screen and his real life," Sunal said.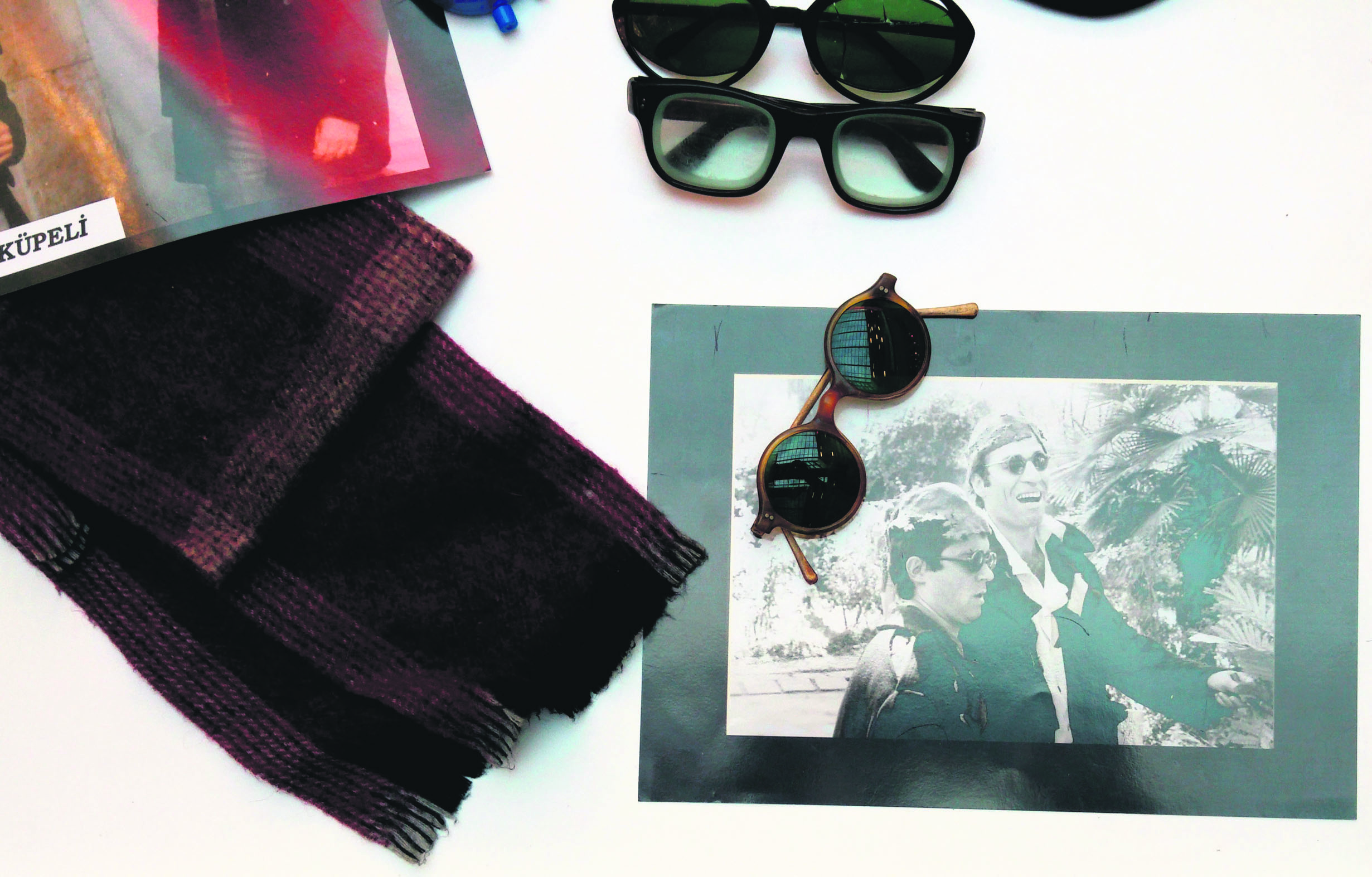 Gül Sunal said her husband's life will be transferred to future generations and his memories will always remain alive. She added that the public can meet him through his belongings even though he is no longer alive.

She said that her husband was a family man who lived an ordinary life. Recalling a documentary on his life, Sunal said that the documentary was somewhat his will. Sunal published her husband's master's dissertation, "TV'de ve Sinemada Kemal Sunal Güldürüsü" (Kemal Sunal Comedy on TV and Cinema). When he was alive, Sunal said that researchers and sociologists did not study his films. Indeed, his films are the favorite productions of Turkish cinema, as viewers have not gotten tired of watching his films again and again. Once he said to his wife that he was thinking of making a documentary by himself. "When he died, we began to think of this documentary, too," Sunal continued.
Sunal said that they worked with a professional team for the documentary. She said her husband wanted to ask Melih Kibar to compose the documentary's music. Her son Ali Sunal, also an actor, contacted Kibar, who already created compositions. Famous singer Sezen Aksu wrote the lyrics and performed the songs.
Sunal complained that they did not find any TV channel to screen it since 2001. We proposed this to some channel executives, yet did not receive positive feedback. "I do not know the reason. They say movies bring revenues, yet no one wants to screen our documentary. They did not say a reason either," she explained.
Sunal said his films attracted more interest compared to his TV series. He competed with himself, she said. "One day, four TV channels showed his different movies, while his TV series appeared on another channel. He later said he received high ratings, but not through the TV series, through the movies," she stressed. Sunal said that actors are forced to starve. "When they realize TV series do not bring high ratings, then they decide to rent old movies and screen them," she criticized. She said her husband was not happy, as he could not receive his royalties from his films screened on TV. "Maybe he would have been more motivated if he could get his royalties," she said.
Sunal said that their attempts to keep his memories alive are in vain as officials do not show sufficient interest to him. "I do not know what I can do about him. We did many things like opening new classes at schools or rooms at hospitals. We displayed his artwork at galleries. However, when the municipality or the government changes, the new officials do not care about him. I do not even know how to protect his belongings. This is why I want to keep it myself," she said.
Sunal said that her husband's life will be transferred to future generations and his memories will always remain alive. A fan of Sunal wrote the following words on a memory book, "Do you know what? I felt as if I was looking at my own wardrobe. I am very familiar with all your clothes." Sunal said the public can meet him through his belongings even though he is dead now.
Their children, Ali Sunal and Ezo Sunal, follow the footsteps of their father. Sunal stressed that she cannot do anything more other than being the wife of Kemal Sunal. "I had a very happy marriage and life. I am grateful to him for this. We raised our children in the way we wanted. Now we have lost him, but we are still a big family and we feel the love of people for him. I also see this abroad. We love them and they love us," she said. Although Sunal does not know the exact number of his belongings displayed at the exhibition, she said it reflects how a person respected his life. "I hope it will be an exemple for young actors. If you respect yourself then people will respect you. I want to open this exhibition in Anatolian cities. Every time we open the exhibition in another place, I feel both happy and sad, while spending time with his belongings until midnight. I feel emotional," she concluded.