Istanbul-born photographer Bekir Aysan's photography project "1, 2, 3, Istanbul" is on display until June 3 at the French Cultural Center. Aysan initiated "1, 2, 3, Istanbul" in 2011, and the aim of this ambitious project was to lose himself on the streets of his hometown and reclaim the carefree state of mind from his childhood, ultimately rediscovering his own identity.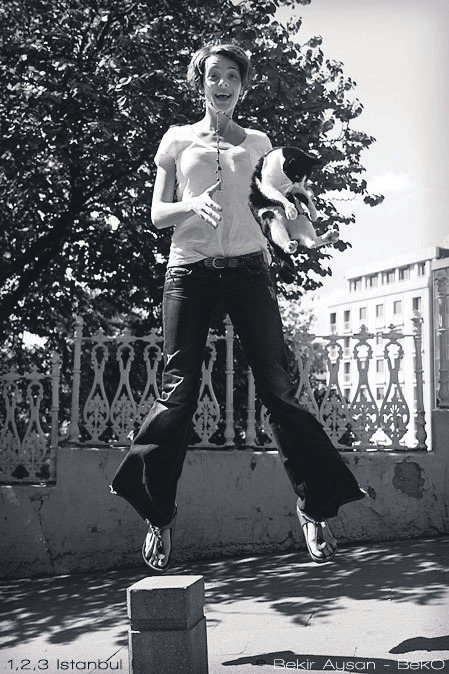 The artist seeks to remove artificial poses from his photography sessions and instead portray the spontaneity and freedom of his childhood in his photographs. Aysan selected local residents to be his models as well, and he asked them to momentarily forget the chaos of daily life and jump in the air long enough for him to trigger the shutter.
The exhibition, which will open today at 7:00 p.m., features a total of 20 black and white photographs. Aysan took these photos during his three trips to Istanbul between 2011 and 2015, photographing people who agreed to return to their childhood and remember their dreams. The frames were published in a book in 2015. In his book, Aysan offers a glimpse into the background of the project and how it was developed, along with his conversations with the people that he ran into on the streets of Istanbul.