A new workshop titled "Sandcastles" has been added to the Genç Istanbul Modern program held by Istanbul Modern in cooperation with the Centre Pompidou in Paris. "Sandcastles," inspired by summertime creations by children on beaches, will now enter Istanbul Modern with a workshop on human imagination and aesthetics.
The program was inspired by the large sand sculptures by Canadian artist Dale Murdock. In the workshop, kids will have the chance to experience the art of sandcastle creation via planning, building, adding a character to sculptures and creating beautiful scenes while gathering sculptures together while building stories, dreaming and playing freely in the sand.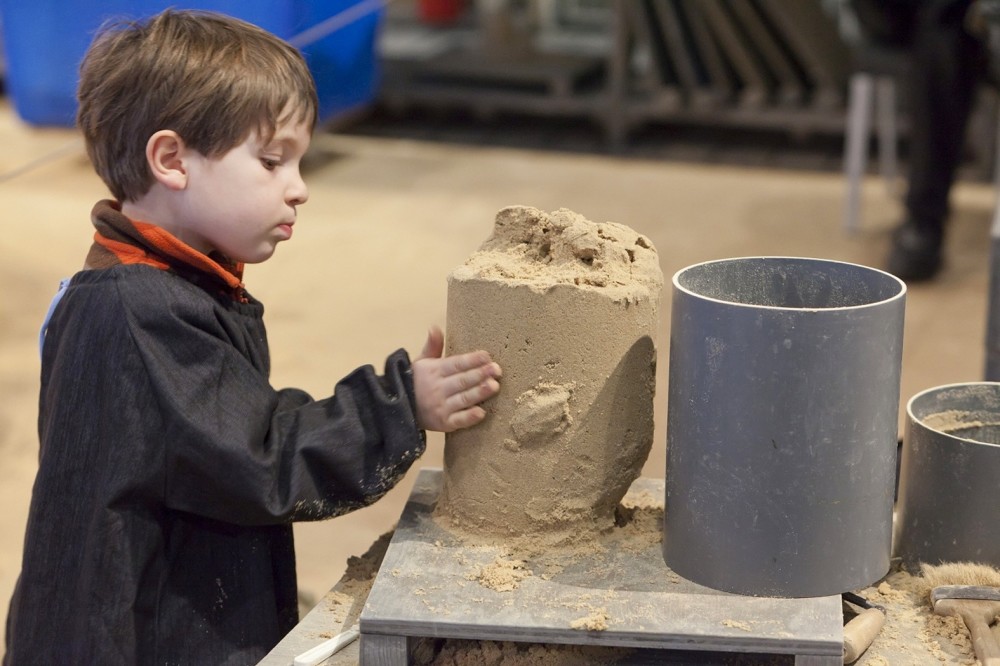 The participating children are greeted by one of Murdock's sculptures at the workshop as the program commences with an examination of Murdock's architectural framework and the underpinnings of his award-winning creations, which earned him the title of "Sandcastle Champion of the World" numerous times, creating sand structures which are uniquely formed in various textures and sizes.
Children will first create a sketch with cities, castles and palaces derived from their own imaginations before turning their designs into magnificent sand sculptures from grains of sand that pour through their fingers and are mixed with water.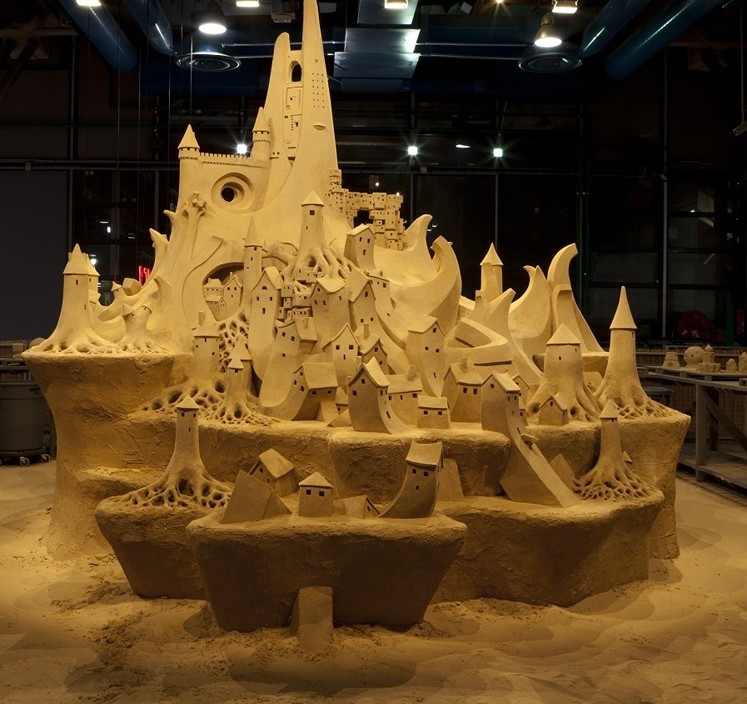 Who is Dale Murdock?
Canadian artist Dale Murdock graduated from the University of Victoria's Department of Sculpture in 1991 and went on to focus primarily on sand sculpting. He has assumed the title of "Sandcastle Champion of the World" multiple times and continues to work in this field, creating vast sculptures made of sand including castles and chateaus from all around the world. His works are not only used by artists and educators but also symbolize the importance of sensory skills, the infinite bounds of creativity, technique and practice.
Children ages five-through-12 and their families can visit the workshop at Genç İstanbul Modern every weekend until Jan. 8, 2017.