New-York-based British auction house Sotheby's is getting ready to put a portrait of Ottoman Sultan Bayezid I up for auction for TL 564,000 on Oct. 19.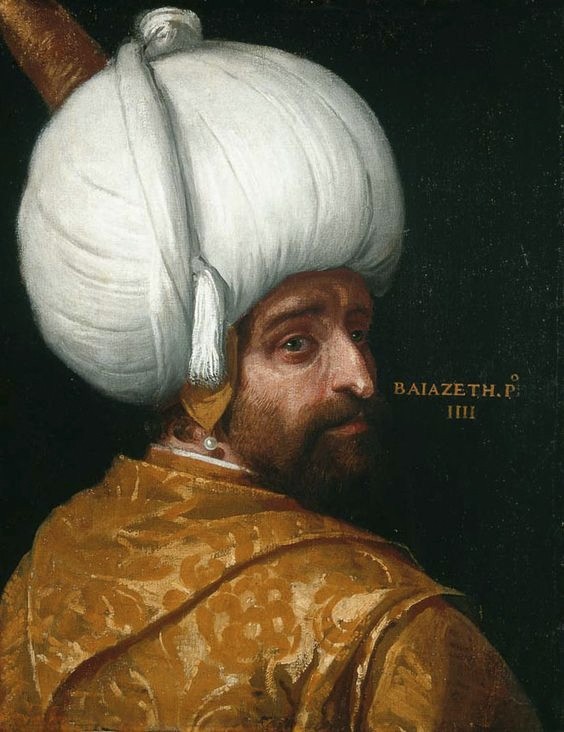 The auction will be held under the theme "World of Islamic Arts," and will include elegant and rare Islamic artifacts covering the artistic exchange in the Islamic geography over the course of a thousand years. Among the artifacts that will be auctioned on Oct. 19, the portrait of Ottoman Sultan Bayezid I painted by an artist who belongs to the School of Veronese stands out, with its price tag of TL 564,000. The portrait is considered a rare work of the artist and dates back to 1580. Although the painter of the portrait is unknown, discovery of the portrait is considered important as it re-emphasizes the significance of Veronese's original series of 14 portraits of Ottoman sultans which inspired the creation of at least three, if not more, subsequent sets that were painted between the late sixteenth to nineteenth century. The portrait of the sultan, depicted in a three-quarter view looking over his shoulder and wearing a large turban and richly embroidered cloak, was directly influenced by a painting of Bayezid by Paolo Caliari, called Paolo Veronese.
Bayezid I, also known as "Yıldırım" (The Thunderbolt) was the Ottoman sultan between 1389 and 1402 who founded the first centralized Ottoman state based on traditional Turkish and Muslim institutions and who stressed the need to extend Ottoman dominion in Anatolia. He was declared sultan following the death of Sultan Murad on the battlefield at Kosovo in 1389 and began conquering Turkic beyliks that were spread all over Anatolia.
In 1400, the Central Asian warlord Timur succeeded in rousing the local Turkic beyliks to join him in his attack on Bayezid, who was also considered one of the most powerful rulers in the Muslim world during that period. During the Battle of Ankara that took place on July 20, 1402, Bayezid was captured by Timur and the Ottoman army was defeated. While most writers claim the Ottoman sultan was treated badly during his captivity in Timur's court, the official historians of Timur reported that Bayezid was treated well, and that Timur even mourned his death in March 1403.
Four of Bayezid's sons, specifically Süleyman Çelebi, İsa Çelebi, Mehmed Çelebi, and Musa Çelebi, however, escaped from the battlefield and later started a civil war for the Ottoman throne known as the "Ottoman Interregnum."