The Istanbul Foundation for Culture and Arts' (İKSV) popular venue Salon has started to host concerts and screenings that will excite art-lovers in Istanbul. Throughout November, the Salon will be full nearly every day for the performances of world-renowned musicians as well as the screenings of the respected National Theater's one-of-a-kind plays.
Swedish musicians unite up
Talented Swedish musicians Kleerup & Nicolai Dunger & Californiaman & BF/C will unite in Istanbul for a special project. Grammy Award-winning genius producer Kleerup is known for his productions with world-famous figures including Lykke Li, Lady Gaga and Robin. Having recorded 12 solo albums so far, an interdisciplinary musician Nicolai Dunger is renowned for his recent opera arias and as the member of Küngen. Avant-garde producer Californiaman and singer and song writer Barış Fıratlı composes BF/C together. During the night, which will be held in collaboration with Swedish Consulate, the musicians will turn their passion for Istanbul into original productions. Bringing out a strong team with their admiration and friendship for one another, this quadruplet will share the inspirations from the cold of the north and Istanbul's melancholic ambiance with the Salon's audience on Thursday.
When: Nov. 3, at 9:30 p.m.
Choir of Young Believers
Danish musician Jannis Noya Makrigiannis's acoustic folk and indie pop project "Choir of Young Believers" came to life as Makrigiannis's solo project. He later sped up his performances by also including a couple of musician friends from Denmark. After taking the stage at SXSW in 2009, the Danish musician later joined the Ghostly International family including the giants of electronic music such as Tycho, Phantogram and Matthew Dear. Frequently mentioned by commenting on his resemblance to Danish Sigur Ros, "Choir of Young Believers" is closely followed by the fans of similar bands such as Midlake and Yeasayer. "Choir of Young Believers" will come to Salon's stage to meet its Turkish fans once again on Nov. 5.
When: Nov. 5, at 10:30 p.m.
Stu Hamm Band feat. Greg Howe
Veteran bass guitarist Stu Hamm and famous guitar virtuoso Greg Howe are taking the stage at Salon together on Nov. 6. Performing with important musicians such as Joe Satriani, Steve Vai and Frank Gambale, Stu Hamm is on tour to promote his latest album featuring his mastership in bass guitar. Hamm is accompanied by famous guitar virtuoso Greg Howe who previously played for famous figures including Justin Timberlake and Enrique Iglesias and shared a stage with Michael Jackson in 1996 during his world tour. Hamm and Howe will also be accompanied by the Flower Kings' former drummer Zoltan Csörsz on the stage. Bringing together the masters of guitar on Nov. 6 at 9 p.m., the musical feast will be opened by Barış Şişman Band that embraces the instrumental fusion and progressive timbers and teaches youth the technicalities of playing a guitar through YouTube videos.
When: Nov. 6, at 9 p.m.
Garanti Jazz Green: The Veils
Half-New Zealander half-Londoner indie rock band The Veils was founded by Finn Andrews. Having worked with former Suede guitarist Bernard Butler since its foundation, the band created a new hit with their single "Lavinia" by not only attracting indie rock fans but also everyone else. Accomplished directors such as Polo Sorrentino and Tim Burton included the band's tracks in their films. In addition, the band's founder Finn Andrews was cast in David Lynch's Twin Peaks reboot which will be released in 2017. The band's fifth album "Total Depravity" was added to their fans' archives in August. The Veils will take the stage at Salon on Nov. 19 to share their new tracks with their Turkish fans.
When: Nov. 19, at 10:30 p.m.
100 percent music: Local Natives
Californian indie rock band Local Natives attracted the attention of the talent scouts thanks to their performance at international music fair SXSW in 2009. Their resemblance to Grizzly Bear made them popular in music circles. Their debut album "Gorilla Manor" was included in one of world's leading music platforms Pitchfork's "Best New Albums" list. Releasing their second album "Hummingbird" following the experience and accomplishment they gained from their first album, Local Natives took their potential to a new level and signed with a number of popular music festivals. Imprinted on people's memories with their new tracks "Past Lives" and "Villainy," forerunners of their third album titled "Sunlit Youth," Local Natives will give a high-pitched performance wandering around the depths of the subconscious at Salon's stage on Nov. 24.
When: Nov. 24, at 9:30 p.m.
Dorian Concept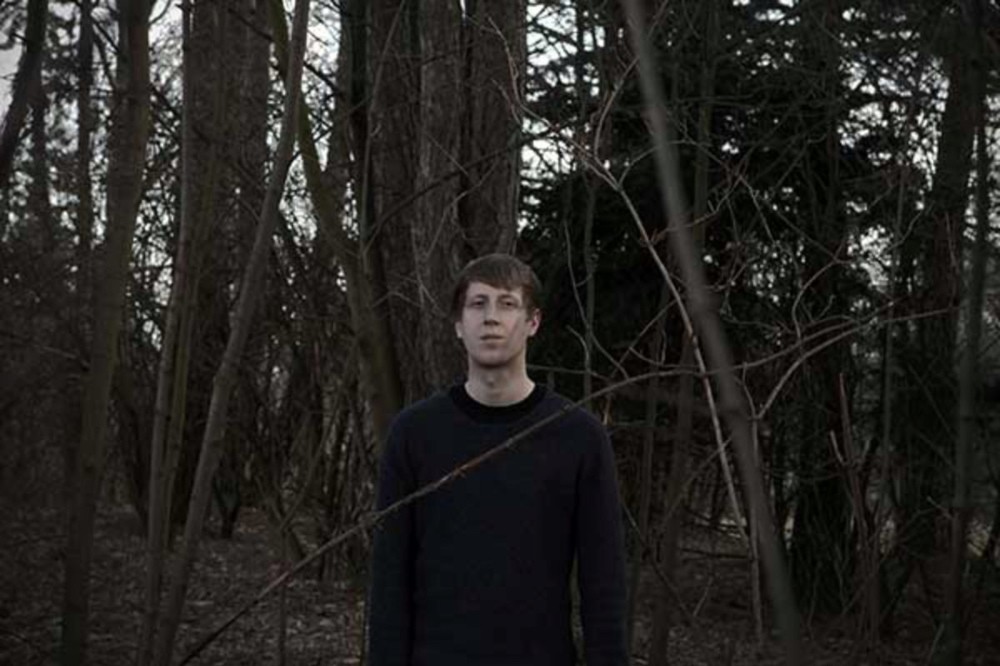 Depicting himself as "an autodidactic jazz musician that samples himself", Australian electronic music producer Oliver Thomas Johnson or Dorian Concept as his stage name is, started his musical career with piano lessons he took when he was a kid. Interested in different disciplines such as programming and audio engineering, Dorian Concept has become one of the Red Bull Music Academy musicians due to his curiosity in electronic music. Joining in Ninja Tune, a pioneer record company, Dorian Concept has released three albums so far. Those who want to listen to this Australian genius's analog production ranging from electronic music to hip-hop, from funk to jazz, will take their seats at Salon's stage on Nov. 25.
When: Nov. 25, at 10 p.m.
Gevende
One of the most important bands in Turkish alternative music, Gevende was founded in Eskişehir in 2000. Performing various concerts on their tour including Iran, Pakistan, India and Nepal in 2006, the band produced their "Çatıdaki Gevende" (Gevende on the Roof) project, a musical documentary featuring their records performed during train trips, in the streets and mountains throughout their tour. They attended important festivals nationwide and worldwide. They mesmerized their fans with their concert in St. Antoine Church and their live album released right after the concert. Currently continuing the preparations of their next studio album, Gevende will take the stage at Salon on Nov. 26 at 10:30 p.m. to perform local experimental music and improvisations.
When: Nov. 26 at 10:30 p.m.
Garanti Jazz Green: Oh Land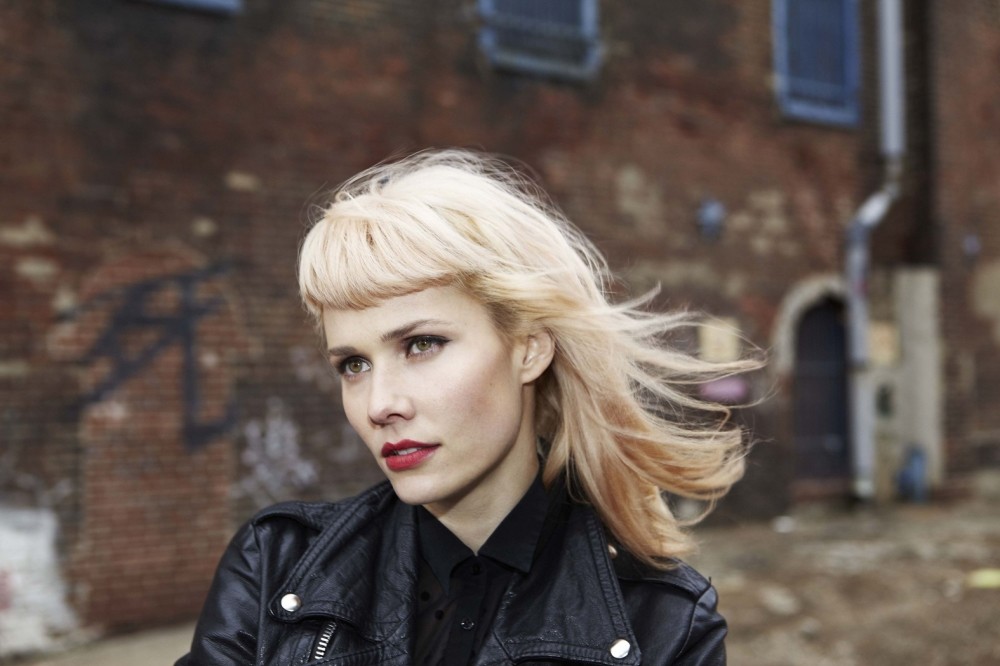 Oh Land, the stage name of Danish electronic pop musician Nanna Øland Fabricius, is a well-known name for Turkish listeners. The daughter of an opera artist and a pianist, Oh Land's musical talent comes from her genes. While planning to shape her dancing career as a ballerina, Oh Land turned to music after an injury, and features her passion for dancing during her concerts. Admired by her fans with her well-known tracks. "Wolf & I," "White Nights," "Perfection" and her overdosed warm-heartedness, Oh Land took the stage prior to famous figures of pop music such as Sia and Katy Perry. Expanding her fandom along with her concerts in Istanbul, Oh Land will come to Salon's stage with her soft sound and friendliness on Nov. 29 and 30 at 9:30 p.m.
When: Nov. 29 and 30, at 9:30 p.m.
THEATER SALON
Three Sisters
"Three Sisters," an unforgettable play by Russian author and playwright Anton Chekhov, portrays people who dream of a better life and another place. It is a story of three sisters who question abandonment through cities, countries and continents. A city is abandoned, even the birds are gone. Only three sisters are left behind. Hayal Perdesi presents a unique version of "Three Sisters" that combines the innovative stage management of award-winning Macedonian director Aleksandar Popovski and contemporary stage design of Sven Jonke. Chekov's "Three Sisters" is coming to Salon's stage along with Hayal Perdesi's taboo-breaking interpretation and the successful translation by Ataol Behramoğlu on Nov 7. and 21.
When: Nov. 7, 21
Bird Kiss (Kuş Öpücüğü)
"Bird Kiss" is the story of a mother (Hatice) who finds her son years later and her sick son (Mehmet) who earns his bread by playing accordion in the streets. The play starts with Hatice and Mehmet's paybacks with the past and each other in a one-room house in a neighborhood where life swiftly passes by with drug dealers, thieves and the usual police interventions. Mehmet's chronic heart disease that worsens day by day drags Hatice to find a solution. When they decide to look for hope in the sparkling and cruel world of television, their lives suddenly change. Written by Berkay Ateş and directed by Can Kulan and Emir Çubukçu, "Bird Kiss" will be put on the stage by Tiyatro D22 at Salon on Nov. 14 and 28.
When: Nov. 14, 28
National Theatre's Frankenstein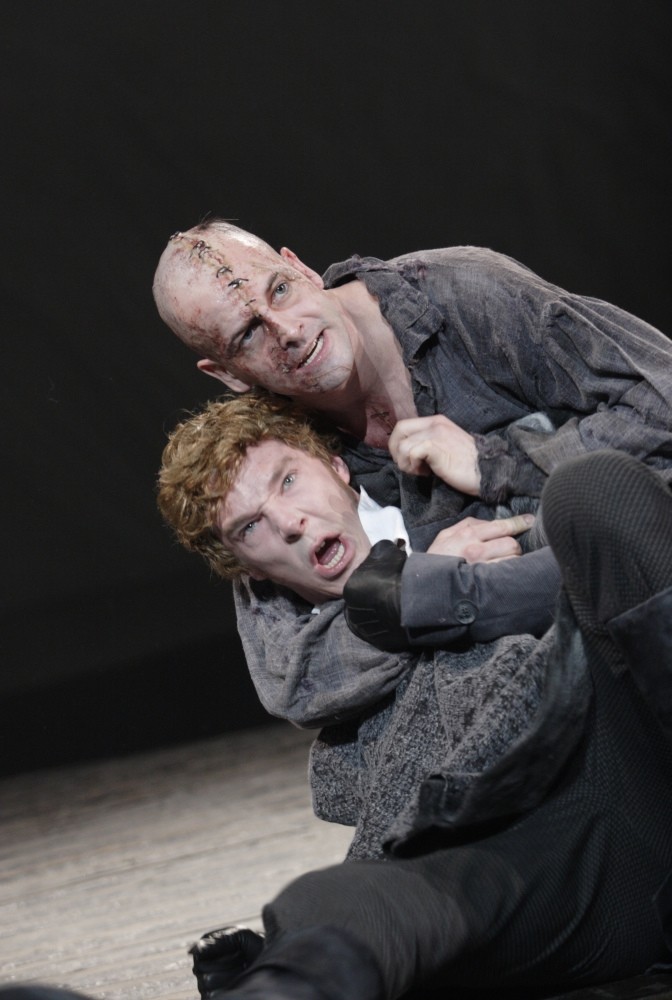 Benedict Cumberbatch and Johnny Lee Miller portray Victor Frankenstein and his monster in changing roles. Constantly changing roles on the fine line between insanity and genius, the actors open up the story of parents' negligence, development of consciousness and the nature of good and bad for discussion. Directed by Danny Boyle, this sellout play has reached over half million spectators in movie theaters. Depicting an exciting, disturbing, classic and gothic tale to the audience on the silver screen established at Salon with HD quality under the scope of Theater Salon, Frankenstein will also be shown to theater buffs along with screenings that will be held at Salon on Nov. 1, 11, 18 and 25 at 8:30 p.m.
When: Nov. 1, 8, 15, 22