Edward Burtynsky, who chronicles industry's effect on nature through his large-scale photographs, is a current guest artist at Borusan Contemporary, the most prominent new media exhibition space in Turkey, with his latest offering "Aqua Shock: Selections from the Water Project." The exhibition "Script," held alongside Burtynsky's, offers a new perspective on the Borusan Contemporary Art Collection, bringing literary works together with art. Curated by Necmi Sönmez, the poet-inspired "Script" is centered around the works of Turkish poet İlhan Berk. The exhibitions run until Feb. 19, 2017.
Burtynsky brings most ambitious works
Known for large-scale photographs which turn industrial landscapes into pieces of art with the theme of reconstruction and geometric detail, Burtynsky brings "Aqua Shock: Selections from the Water Project," up-to-date in his most ambitious work, curated by William A. Ewing.
Burtynsky puts the industry's effect on nature's transformation at the center of his artistic production. In his own words he says,"To make these ideas visible, I search for subjects that are rich in detail and expansive in scale, yet open-ended in terms of their meaning. Recycling facilities, mine tailings, quarries and refineries are all places outside of the human realm of normal experience, yet we partake of their output on a daily basis. These images are used as metaphors for the dilemma of our modern existence and speak of the search for dialogue between attraction and repulsion and seduction and fear."
The artist, who previously produced a series focusing on caves and oil, has focused on water, the source of life on earth in his most recent works. Discussing the problematic relationship between mankind and water, mankind's most irreplaceable natural resource, Burtynsky spoke of travelling extensively from the Gulf of Mexico to the shores of the Ganges River, employing unusual methods like crews, man-lifts, aircraft, remote-controlled unmanned aerial systems (UAS) and a custom-made pneumatic mast with a camera mount and fiber-optic remote. "Aqua Shock: Selections from the Water Project," featuring 29 pieces by Burtynsky, is on display in the temporary exhibition space at Borusan Contemporary.
Poet's perspective on Borusan collection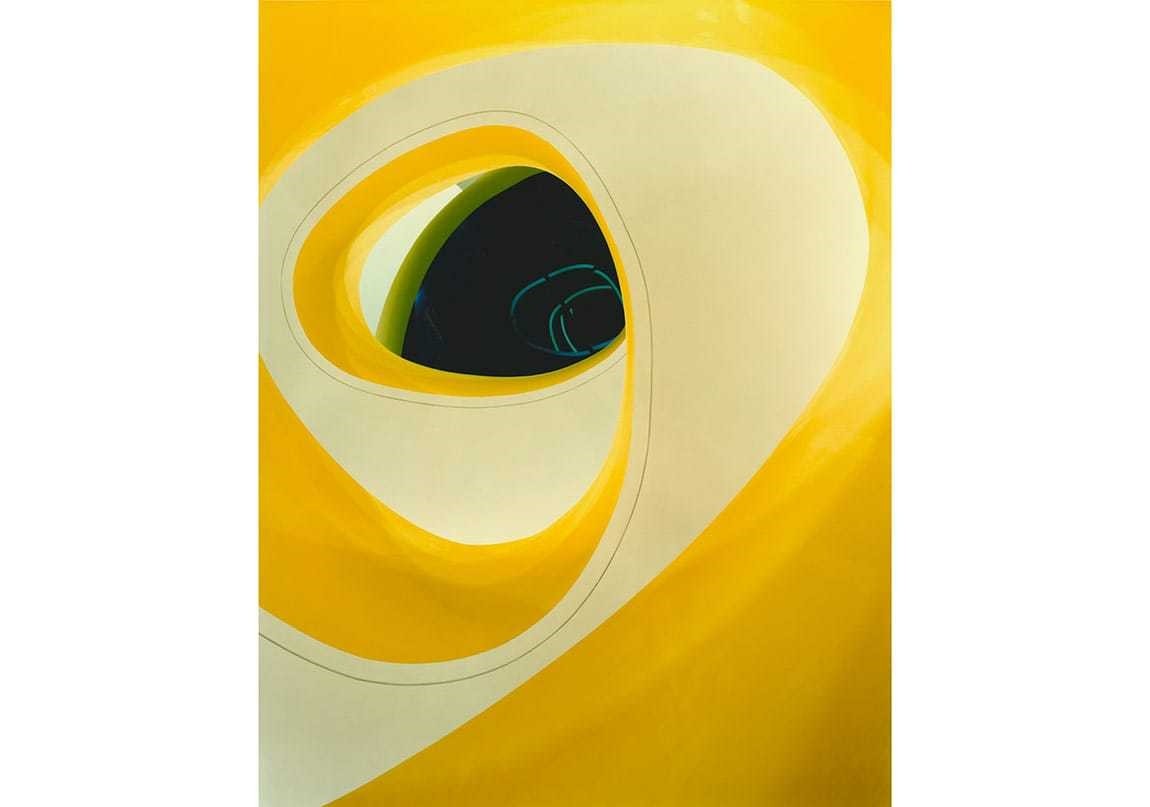 In conjunction with Burtynsky's project, Borusan Contemporary is hosting another exhibition titled "Script" at Perili Köşk. The exhibition curated by Dr. Necmi Sönmez reads into new acquisitions of the Borusan Contemporary Art Collection through the poetry of İlhan Berk, offering a new perspective that art lovers will enjoy. The exhibition is accessible to visitors on the office floors and areas excluding the temporary exhibition spaces.
The exhibits featuring works selected from the Borusan Contemporary Art Collection were previously inspired by writers such as Leyla Erbil and Tezer Özlü, and now take inspiration from İlhan Berk (1918-2008) who brought a breath of fresh air to Turkish poetry. The starting point of the exhibition is Berk's poem "Script," as well as him being a poet who paints. Videos, photographs, light sculptures and installations in the collection are displayed with Berk's poetry, along with 10 prints of the poet himself and his handwritten manuscripts.
The art of writing, such as handwriting, letters and lithography, generated the backbone of Berk's poetry. He kept track of his footsteps in a diary, with notes about his daily life, and constructed his paintings and patterns around the same theme.
Notes, documentaries and archive pieces which have held great importance in terms of contemporary art in recent years, demonstrate the differing viewpoints of the artists. "Script" brings together master poet Berk's world of poetry and painting with the pursuits of contemporary art, opening an unusual contextualization process to discussion. Poetry readings and panel events will be held at the exhibition and allow viewers to interpret the relationship between poetry and contemporary art.
New work by Marina Zurkow on display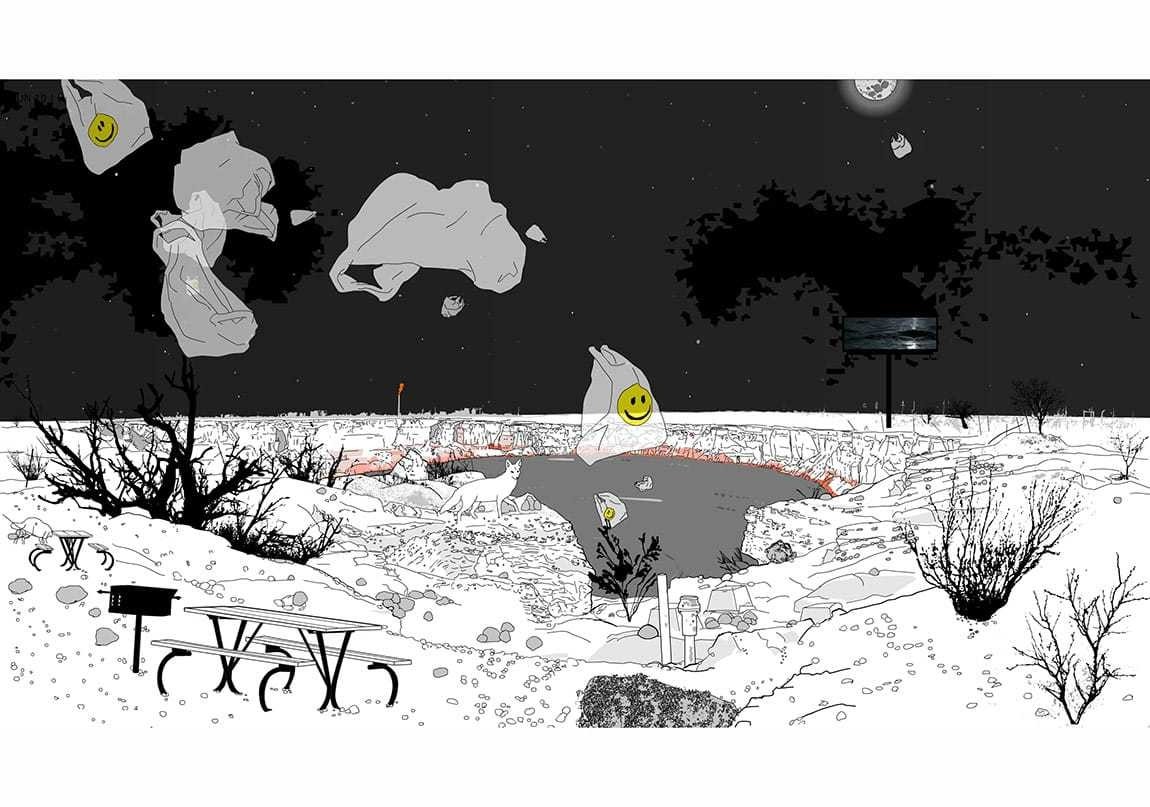 In addition to the temporary exhibition, art lovers also have a chance to see "Flight," a new work by Marina Zurkow and Paul Paradiso which was recently added to the Borusan Contemporary Art Collection. "Flight" discusses the "notion of flying" in a poetic manner. It is an animated, data-driven application that renders a real-time vision of what populates the proximate airspace. The real (airplanes landing and taking off, birds, satellites, clouds, rain and wind) meets data not necessarily credible, such as UFOs.
The current data landscape of "Flight" is determined by the data proximity of airports in Istanbul (IST), London (LHR), Los Angeles (LAX), and New York (JFK). Local receivers reflect the complicated world of the sky by using the real-time data derived from local sensors, news sources and the civil registry in "Flight." The ecologically inclusive approach is, in a sense, a continuation of Zurkow's "Mesocosm series," which is also featured in the Borusan Contemporary Art Collection. "Flight" is on display as a site-specific installation.