Everyone in this family of three is excited. From their apartment living room neighborhood of Summit in the Ethiopian capital Addis Ababa, they are about to be mesmerized, and transported to another world of Turks fluently speaking Amharic, Ethiopia's national language.
A fresh wind blows amid the hurly-burly of the bustling 4-million-strong metropolis that lives under a state of emergency, which has led access to mobile data connections being banned.
The Ethiopian government has imposed martial law since mid-October to help subdue months of violent anti-government protests.
At 7 p.m., a deep silence fills the living room of the working class apartment.
Riding on an emotional roller coaster
Wessenyelehe Tilahun, 49, a film and media professional, his wife Asteway Belay, 35, a civil servant and their 18-year-old daughter, Betel, are watching "Kuzey Güney" - a Turkish television drama series dubbed in Amharic.
Later in the evening they will watch another Turkish drama, "Kara Para Aşk" (Dirty Money Love), which private Ethiopian satellite television Kana has beamed to households for the past six months.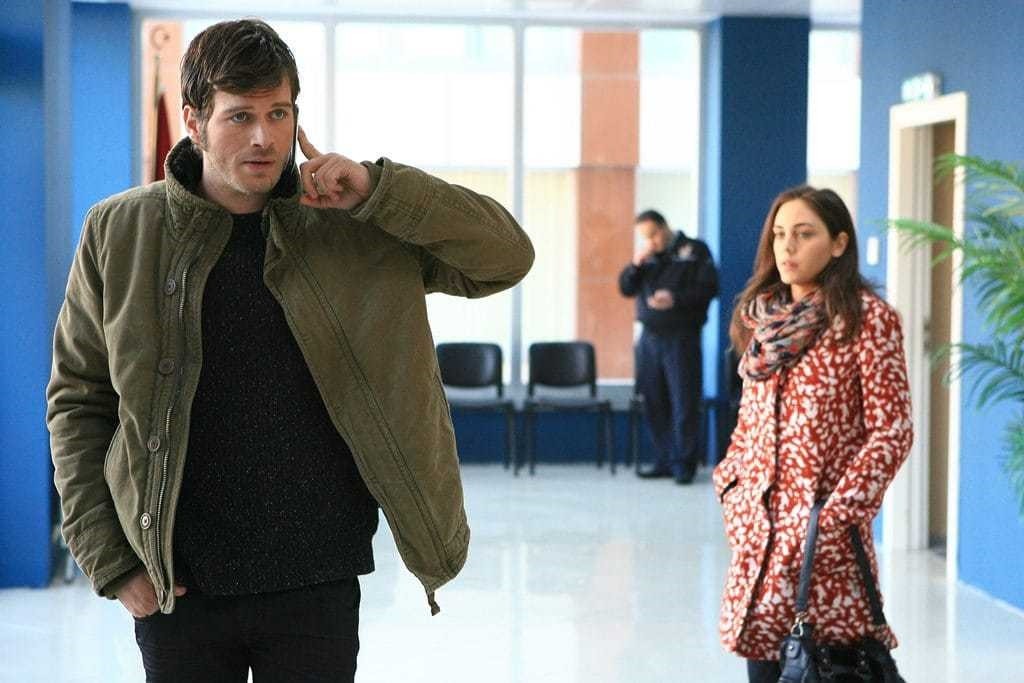 After a few minutes, Betel suddenly shouts at Kuzey, one of the main characters of the drama. "Mind your business, I hate this!" Her father gives her a nod and, smiling, says "It is okay."
Asteway and Betel stand up to get closer to each other.
"Today, Güney is like a damn fool," murmurs Asteway.
For an hour, even Tilahun, a man who habitually conducts his affairs with hard-headed principles, silently rides an emotional roller coaster.
'Adorable family members'
Eyes glued to the television set, speaking in a low excited voice, Tilahun says his family has been overjoyed to have the opportunity to watch the two Turkish dramas.
"Every evening, we are transported to an exciting beautiful world of art, and the land and culture of the people of Turkey," he says.
The Turkish cultural values and norms depicted in the drama series are very similar to that of Ethiopia, he adds."We feel like we are living in a united world with our Turkish brothers and sisters, and this is why the characters of the dramas have become adorable family members to every household," he says.
Teferi continues: "Since there are no excessively violent and sexually explicit scenes, adults, youngsters and even kids can comfortably watch them."
Filling the gap
For more than half a century, Ethiopia's television landscape has been dominated by the state broadcaster, which operates multilingual radio and television channels.
Mekuria Mekasha, assistant professor of journalism and communications at Addis Ababa University told Anadolu Agency that the state-owned station had been preoccupied with providing educational programming based on state directives.
"They allot a very small amount of air time to entertainment and viewers had to switch to free satellite channels [to see these shows]," he explains.
Elias Schultz, Kana co-founder and managing director, tells Anadolu Agency that the station entered Ethiopia's television industry using top-notch research to discover a missing service in the market.
"We latched onto the airwaves to fill the gap profitably by providing high-quality entertainment programming," he explains. "Various market researchers have unanimously found that in six months we have become the market leader."
According to Elias, among Ethiopia's estimated 100-million-strong population, some 45 million households have satellite receivers, and the station's reach is expected to grow along with the economy.
The most watched dramas
Kana airs Turkish, Indian, Korean and Italian television dramas. Elias says the two Turkish dramas, "Dirty Money Love" followed by "Kuzey Güney" are the most watched.
"Dirty Money Love will end soon and we have finalized preparations to broadcast another famous Turkish drama - 'Fatmagül,"' he says. Dirty Money Love has been on air six months in Ethiopia. It aired one season of 14 episodes in 2014 in Turkey.
The Turkish drama "Kuzey Güney" ran in Turkey from 2011 to 2013 and featured 80 episodes.
Fire of criticism and implausible demands
Kana's dubbed foreign dramas at first encountered a barrage of criticism. According to Mekuria, the nascent Ethiopian film industry had feared that the dramas would negatively impact local creativity.
"Some condemned them as a channel of cultural invasion and had openly appealed to authorities to put them off the air, but this will not happen," he said.
Musse Yakob, chairman of the Ethiopian Writers Association said that there was no reason to view the dramas as anti-culture; and the demand to ban them would infringe on the rights of the viewers to freely receive harmless content.
"In our view, the series could provide skills and motivations to local producers to improve the quality of local films, so that they can compete in the global market," he says.
'A new public perception'
When the evening's episode of "Kuzey Güney" comes to an end at 8 p.m., Tefera gazes at everyone in the room, and quickly seizes on to the traditional norm, which allows family heads to speak first at a family gathering."We were taken aback by the quality of the dramas and they made us see Turkey as a nation of a world-class creative writers and producers," he says.
"I have one big and compelling dream. I want to visit Istanbul - the city of my stars," says Betel to her parents.