Los Angeles is one of the most vibrant cities in the U.S. and is rightfully known as the "City of Angels," with its warm climate year-round, beautiful beaches and diverse cultural demographics making it highly appealing to international tourists. As you may know, Los Angeles is the center of the global film industry and is home to residents of many different ethnicities. Within this menagerie of cultural influences, you will find strong traces of Turkish culture, attributable to successful people who have established local businesses. I had the privilege of flying to this dynamic city two weeks ago, enjoying my New Year's Eve while having the chance to observe those who represent Turkey and Turkish culture proudly in L.A.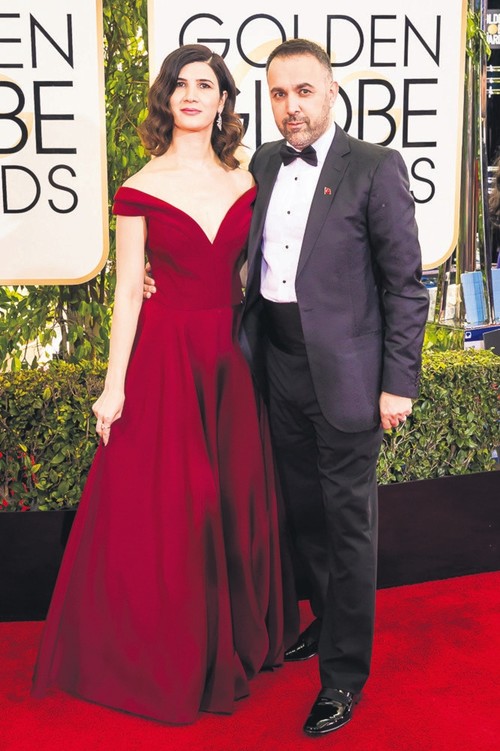 Elif Zorlu Tapan and Barbaros Tapan
There is no doubt that Turkish Airlines (THY) has become one of the most successful Turkish brands that represents Turkey on the West coast. Last season, THY sponsored Hollywood's popular film, "Batman vs. Superman," having a huge impact on tourism and the entertainment scene. THY offers daily round-trip flights from Los Angeles International Airport (LAX) to Istanbul. Since this route opened in 2010, THY has made Istanbul a new hub for passengers seeking to connect to Asia, Europe and Africa -- living up to its motto, "Widen Your World."
Among the numerous examples of Turkish hospitality, THY's cabin service is an exemplary representation of a culture centered around service to others. Namely, the business class cabin resembles a hotel room, offering foods from a variety of gourmet tastes served with special perks including silver spoons, forks and knives, porcelain miniature salt-and-pepper shakers, just to name a few. During my flight to L.A., I was served the best lamb chops of my life. Also, the Turkish coffee cups used by the airline are pieces of art. Golden soup bowls once again reflect the beauty of Turkish culture and I was served a pumpkin soup which I especially loved. Last but certainly not least, dinner is served with an electronic candle with an emblem that reads "Candle-Lit Dinner High Above the Clouds." Just like a fairy tale! After enjoying your food, you have the privilege of lying down on a full-sized seat which functions as a sleeper or simply choosing a blockbuster movie to pass the time, while connecting to free Wi-Fi to do work as necessary.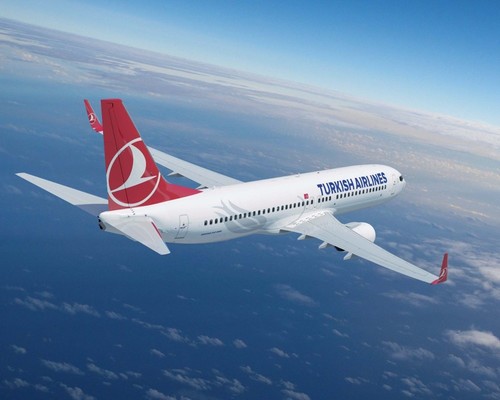 While my primary goal in visiting Los Angeles was to spend my New Year's Eve with friends, I also received a priceless invitation to attend some Golden Globe after-parties from one unique and prestigious journalist. The first and only Turkish member of the Hollywood Foreign Press Association (HFPA), Barbaros Tapan has spent more than 20 years in the U.S. where he has worked as a journalist. After conducting many important interviews with NBA players and Hollywood stars, he was selected to be one of only 90 members of this prestigious club. Tapan represented Turkey for the first time in the history of the Golden Globe awards with a beautiful pin on his jacket depicting the Turkish flag. I had the exclusive chance to witness he and his lovely wife Elif Zorlu Tapan on the red carpet proudly representing our country. Although Tapan has maintained a very close relationship with NBA players and Hollywood stars, he has never become disconnected from the Turkish community in Los Angeles, continuously supporting his country. Tapan has never forgotten his roots nor has he neglected the needs of the Turkish people. Therefore, I congratulate Tapan and his number-one supporter, his wife. I would like to also add that Tapan's wife Elif wore a beautiful gown created by Turkish fashion designer Ayşegül Afacan Köksalfrom her clothing line "My Best Friends," allowing Tapan to shine on the red carpet. Everyone was super chic and sharp. During the Golden Globe events, from the rolling out of the red carpet and ceremony to the eight after-parties at the Beverly Hills' Hilton Hotel, we really had a wonderful time. At the hotel, every inch of space was utilized to host eight different after-parties, with hosts even turning parking lots into high-end nightclubs. The events were managed professionally and smoothly.
Congratulations to the HFPA Board of Directors and all of its members.
When it comes to venues, I must say that Mama's Secret is the most popular Turkish spot in L.A. This Soho-style place is in the Beverly Grove area and is frequented by princes from the Middle East and Hollywood artists alike, all of whom enjoy the delicious food served here. You wouldn't believe it but you can even see Leonard Cohen's handprint on the wall. Yes, here you can grab a marker and outline your own handprint on the wall to leave a colorful mark at this cool, trendy establishment. There are handprints by Turkish, Arab and American celebrities, making it a melting pot where you are sure to fit in.
As you can understand from its name, Mama's Secret has top-secret, highly confidential recipes that are never shared with anyone. I recommend that you try the manti and homemade baklava here. Also, the venue is famous for its traditional Turkish breakfast and various Turkish products. Alican Bayar and Jeffery Fıratlı, the restaurant's owners, are true entrepreneurs. Both are experienced, savvy, successful and in love with Turkish food. In addition to Mama's Secret, they also own another venue called Prime Cuts. Here, you can find incredible Turkish döner kebab served with side dishes such as creamy eggplant, hummus, kale salad and more. You can get your döner kebab in a bowl, in a wrap or even in a Mexican taco. Workers with hippy-inspired beards and bandanas serve customers foods that are high in protein and high-quality meats. Therefore, I can say that they have successfully localized Turkish döner kebap and acclimated these traditional flavors of Turkish cuisine with the local flavors in Los Angeles. Finally, I believe that the efforts of these men are an example of how to promote Turkish cuisine effectively abroad. I recommend that you visit L.A. and discover the Turkish touch to this city the first chance you get.
Tips of the week
Top 3 Venues of the Week
- Goya / Karaköy
- Fahham / Kuruçeşme
- La Scarpetta
Top 3 Hotels of the Week
- Golden Key / Kartalkaya
- Argos / Cappadocia
- W Hotel / Akaretler
Top 3 People to Follow This Week
- Barbaros Tapan / Journalist
- Çağla Cabaoğlu / Artist
- Karsu Dönmez / Pianist