Organized by the Independent Art Foundation, the group painting exhibition "Good Things Shall Happen" has opened its doors to art lovers.
The opening of the exhibition curated by head of the foundation Hülya Yazıcı and artist Ahmet Özel took place at Cağaloğlu Independent Art Foundation Gallery.
Beyoğlu Mayor Ahmet Misbah Demircan, who attended the exhibition, stated that the municipality contributed to the venue in order for the Independent Art Foundation to pursue art activities.
Demircan also emphasized that these art galleries are important for artists to express themselves.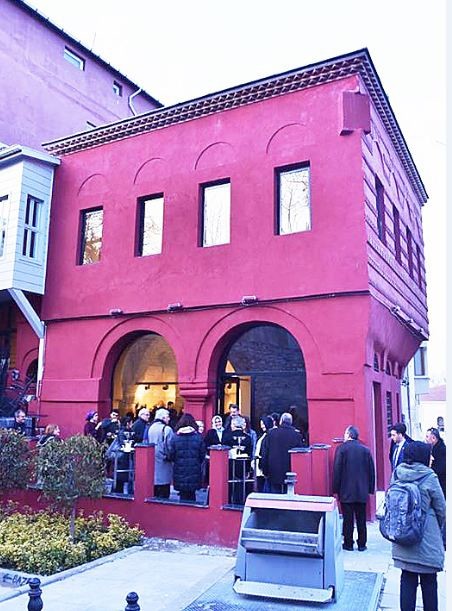 "It is valuable that these places continue to exist and artists have a chance to express themselves. Independent Art Foundation organizes these kinds of large events once in every three years and gathers dozens of people; however they did not have their own place at that point. They existed when they had an exhibition somewhere and they were not there during other days. Now, with this gallery, they will be able to continue exhibitions all year long," he said.
Demircan added that culture is a source of inspiration in art activities.
"It does not only express our emotions, but it is also fundamental to shape our lives, and to produce good works and designs, industrial designs, proper architecture and environmental design, as well. Therefore, everything comes from our souls. We reflect our emotions on canvasses, poems and songs. Turkey is in progress to become a competitive country, which builds its future by completing its substructure. There will be more need for these people and their artistic endeavors during this process," he said.
Curator Hülya Yazıcı said there are works of 28 artists in the current exhibition.
"We opened the foundation's new art gallery. We wanted to start with a group painting exhibition, 'Good Things Shall Happen,' to eradicate the negative energy accumulated in the society with an artistic approach," she said.
Yazıcı also said visitors can see two pieces of work from each artist in the exhibition with only one up for sale. The other painting will be kept by the foundation. Regarding the Independent Art Foundation, Yazıcı said that it was opened as a continuation of the Independent Art Association.
"The association organized the Istanbul Triennial three times during its 10 years of operation. We will continue our way as a foundation from now on. There will be art conversations, interviews, philosophy classes and practical classes," she said.
Artist Ahmet Özel said the theme of the exhibition was inspired by one of the paintings made by his 7-year-old son Cankat Özel.
Özel said that the pieces were made by the artist specifically for this event and that his own works are also on display in the exhibition.
"I have a positive art understanding, which can be remedy to negative thoughts of people. My painting in the exhibition is in this direction," he said.
The exhibition, which holds 56 paintings created with different techniques, can be visited until April 8.