The stage of Zorlu Performing Arts Center (PSM), Studio, which has hosted many unforgettable events with its alternative atmosphere and effective sound performances, is getting ready for its fifth season. Studio will host many performers and bands from different genres this season with its new balcony which will increase the capacity to 800 people. The first guests of Studio are MONO, Aeroplane, Brazzaville, Betoko, John Maus, ADULT and Portico Quartet, which will be held within the Garanti Jazz Green concerts.
MONO
Established in Tokyo in 1999, Japan post rock band MONO will be a guest at Zorlu PSM Studio on Sept. 8. The band, which blends orchestra arrangements with shoegaze guitar rhythms, comprises of Takaakira "Taka" Goto, Hideki "Yoda" Suematsu, Tamaki Kunishi and Yasunori. Having performed 150 concerts and visited 55 different countries, the band released 10 successful albums including their live album recorded together with the New York Orchestra. Their live performances are usually received with enthusiasm by their audiences.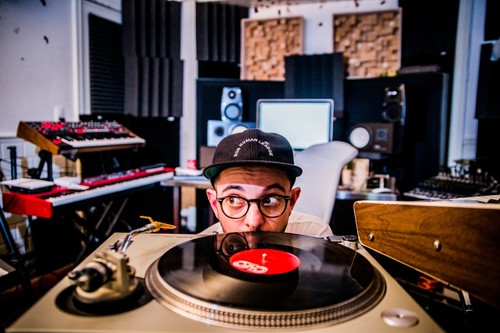 PORTICO QUARTET
The successful band with modern jazz, folk, ambient and synthpop styles, Portico Quartet will be on Studio's stage within the Garanti Jazz Green on the night of Oct. 4. Comprising of Jack Wyllie, Duncan Bellamy, Milo Fitzpatrick and Keir Vine, the band blends modern jazz together with synthpop. The band's album titled "Art in the Age of Automaton" was released in August this year. Known for their new breath in modern jazz, Portico Quartet will perform on Oct. 4.
AEROPLANE
Known for bringing French house music and Balear rhythms together, nu-disco leader Aeroplane will be hosted at Zorlu PSM. Aeroplane is different from others with peculiar analogue house rhythms and they released their first album "We Can't Fly" in 2010. Having released an extended play with Alex Metric under the name of Metroplane, Aeroplane received support from Annie Mac, Pete Tong, Triple J, Dancing Astronaut and MixMag. Having performed in many famous festivals such as Made in America 2015, TomorrowWorld 2015, NOS Alive Festival 2015, Space Ibiza Resident DJ Summer 2015 and Coachella 2014, Aeroplane will be at Zorlu PSM Studio on Oct. 7.
BRAZZAVILLE
Named after the capital of Kongo, Brazzaville presents a wide range of ethnic elements from tropical rhythms to bossa nova in their music. Having released 12 albums including "Brazzaville in Istanbul," which was released in 2009, Brazzaville managed to make their music attractive with the inspiration of different geographies. American indie/chamber pop and bossa nova band Brazzaville, who is a big fan of Istanbul and who writes songs for it, will be at Zorlu PSM Studio on Oct. 13.
BETOKO
One of the important representatives of techno and deep house, Mexican DJ Betoko will be another guest of Zorlu PSM Studio. Having played guitar and drum in different music bands since he was 12, Betoko was the owner of his own studio, production company and modeling agency in Guadalajara at the age of 20. He moved to London in 2002, and he started to make electronic music. After he started to work with Wow! Records, he performed in many world-famous festivals and clubs. His EP "Phobic" was named as the "Future of Techno," and now Betoko will present an energetic night with his dynamic performances in Istanbul on Oct. 20.
JOHN MAUS
Known for his lo-fi, synth pop and experimental pop songs, American John Maus will present an amazing experience with his hypnotic style on Oct. 25. Having released two albums named "Songs" and "Love is Real," Maus is also known for the bands Animal Collective, Panda Bear and Haunted Graffiti. However, he became a cult with lo-fi synth-pop album "We Must Become the Pitiless Censors of Ourselves" in 2011.
ADULT
Comprising of married couple Nicola Kuperus and Adam Lee Miller, electronic punk band ADULT will take the stage at Studio on Oct. 28. Bringing drum machines, analog synthesizers and electronic punk elements together, the couple toured around the U.S. before releasing their first album. The duo is recognized with their unique music among electronic music bands emerging from Detroit in the 90s.