Zorlu Performing Arts Center (PSM) will be hosting the leading name of nu-disco Aeroplane, American indie-chamber pop and bossa nova band Brazzaville, the representative of techno and deep house in Mexico DJ Betoko, Pig&Dan, one of the leading names of techno with cooperation of Jeton Records and Zorlu PSM, the one-man show of John Maus, France's enchanting voice of Patricia Kaas, the dynamic duo of electro-pop and techno, and HVOB accompanied by Winston Marshall.
The play, "Yoldan Çıkan Oyun" (The Play that Goes Wrong) will also continue this season along with "39 Basamak" (39 Steps) and the children's play "Karton Şehir" (Cardboard City). For the Movies in Concert series, screening of "La La Land," "The Taming of the Shrew" with the Bolshoi Ballet, "The Magic Flute" and "La Boheme" for Royal Opera House Screenings are some of the other events not to be missed at Zorlu PSM this October.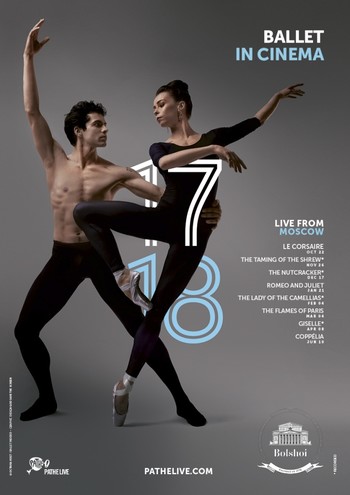 The Movies in Concert series will screen six-time Oscar winner "La La Land" today and tomorrow at the Main Theater. Directed by Justin Hurwitz, the soundtrack will be performed by a live orchestra.
One of the leading figures in the genre of nu-disco, Aeroplane, which rose to fame thanks to their interesting combination of French house music with Balear rhythms, will be hosted by Zorlu PSM Studio. The band has performed at world-renowned festivals such as Made in America 2015, Tomorrow World 2015, NOS Alive Festival 2015, Space Ibiza Resident DJ Summer 2015 and Coachella 2014 and now they will be at Zorlu PSM Studio tomorrow for another stunning performance.
Taking its name from Congo's capital, American indie chamber pop and bossa nova band Brazzaville offers a wide range of music, including bossa nova, cabaret pop and different flavors and will be at Zorlu PSM Studio on Oct. 13. The band released 12 albums, including "Brazzaville in Istanbul" in 2009, on the label of Doublemoon and managed to remain interesting thanks to the inspiration the band receives from different geographies. Brazzaville is a very big fan of Istanbul, writing songs about the city, and in return they have a large fan base in the country.
The Mexican representative of techno and deep house, DJ Betoko will be welcomed by Zorlu PSM Studio. Having performed at many renowned festivals and clubs after working with Wow! Records in his career, DJ Betoko released "Phobik EP" in 2015, deemed as the "future of techno." The DJ will be at Zorlu PSM Studio for a highly dynamic and memorable performance on Oct. 20.
One of the pioneering figures of new-school techno, Pig&Dan will be at Zorlu PSM Studio on Oct. 21 with the cooperation of Jeton Records. In the magical atmosphere of Zorlu PSM's Studio, before Pig&Dan, who performed at some of the best festivals in the world including Tomorrowland, Noctural Wonderland, Solomun ile Ushuaia, and at New York City's renowned "Output" and BBC Essential Mix performances, Jeton Records' founder Ferhat Albayrak and Jeton Records' new talent, Alan Cutt, will be on stage as the hosts of the night.
American musician John Maus, who made a name for himself with his lo-fi, synth-pop and experimental pop and is known for his bands Animal Collective, Panda Bear and Haunted Graffiti, will be at Zorlu PSM Studio on Oct. 25 with his hypnotizing style and intense performance.
Zorlu's Main Theater will welcome one of the strongest and impressive voices in French music, multi-award winner Patricia Kaas. Since her debut album "Scene de Vie," released in 1990, Kaas is an acclaimed and popular French musician and she will be at Zorlu PSM's Main Theater on Oct. 26 to impress with her voice and style.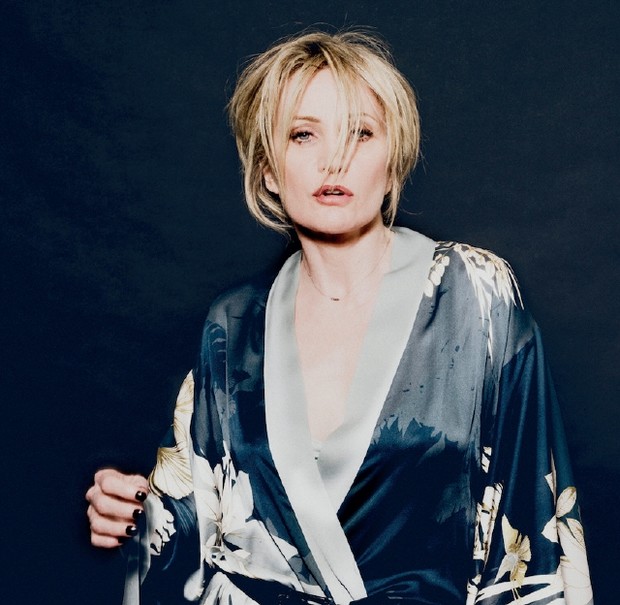 The dynamic duo of electro-pop and techno, HVOB will be at Zorlu PSM with the cooperation of the Austrian Culture Office, along with a special performance accompanied by Winston Marshall for the promotion tour of their latest album "Silk," on Oct. 27. A breath of fresh air to techno and house, the band will be at the Main Theater with a "On Your Feet on Stage" performance.
Many classical works will be at the Studio's screen with the Royal Opera House and Bolshoi Ballet Screenings. "The Taming of the Shrew" will be performed at Zorlu PSM Studio on Oct. 8 with the Bolshoi Ballet Screening. The ballet, which performs new versions of classical ballet works re-interpreted by some of the best choreographers and world-renowned dancers, will stage Shakespeare's famous comedy. The performance includes clever, athletic and lively performances of Bolshoi Ballet's dancers with the choreography of Jean-Christophe Maillot.