Zorlu Performing Arts Center (PSM) is hosting audio-visual shows in November such as 'Harry Potter and the Philosopher's Stone' accompanied by a variety of music by famous figures such as Mor Karbasi, Christian Smith and Roni Size.
Mor Karbasi
Mor Karbasi, born to a Moroccan mother and an Iranian father in Jerusalem and under the influence of different cultures, will be at Zorlu PSM Main Theater on Nov. 16. Karbasi, who achieved international success with her first album and rapidly became a rising diva in the music world with her second album, is influenced by not only Sephardic music but also Berber culture, and she respects the musical tradition of North Africa. Tickets for this concert are TL 90 for the first category, second category for TL 70 and third category for TL 50.
Christian Smith
Having become an icon in a short time with his boundary-pushing style, Christian Smith focuses on the future of music with "New School" style on Nov. 17 at Zorlu PSM Studio. Smith, who founded Tronic, the second best selling Techno Record Companyin 1997, brings his music, which he has transmitted to different places in the world as headliner at the biggest festivals, to Istanbul.
Ferhat Albayrak, the founder of Jeton Records and Uğur Project, will take the stage before Smith as host of the night.
Gates will open at 10.00 p.m., and Uğur Project will perform. Albayrak will be on stage at 12.00 a.m., and Smith will appear at 02.00 a.m. Tickets are TL 50.
Roni Size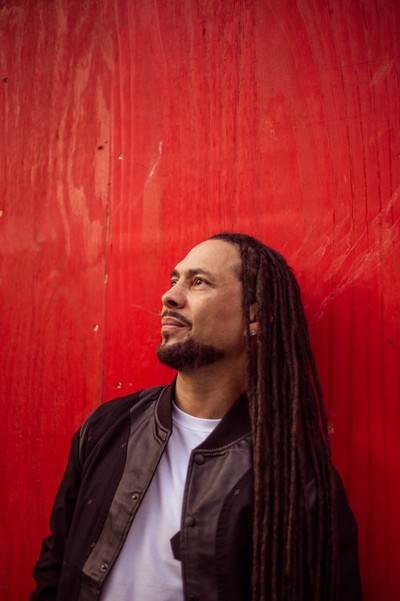 Producer, owner of a record label and drum'n'bass collective Roni Size, underground guru and founder and leader of Reprazent, will be at Zorlu PSM on Nov. 18. Size, a child of a Jamaican immigrant family in the suburbs of Bristol, where he learned the basics of hip-hop through sound systems, home parties and underground clubs, brings his music with different references to Zorlu PSM Studio. The ticket prices are TL 50 for adults and TL 30 for students.
Le Corsaire (Pirate)


Classical works - re-interpreted by dancers around the world for cinema by the best choreographers - are presented to art lovers with Bolshoi Ballet Screenings. "Le Corsaire," with a stunning shipwreck and a striking romance, will be presented to Istanbulites at Studio on Nov. 19. Tickets are TL 40 for adults and TL 20 for students.
Carton City
"Carton City," which is staged for the first time as a play written by children in Turkey, meets little art lovers at the Zorlu PSM Drama Stage on Nov. 25-26. Directed by Gaye Çankaya, the play, which is prepared especially for the World Theater Day on March 27 this year, will continue through the season.