The Yusuf Kenan documentary, which reflects an unknown page of the Gallipoli campaign, will debut abroad after it met with Turkish spectators for the first time on March 18 – the 103rd anniversary of the Gallipoli campaign.
The documentary tells the story of Capt. Kenan, the seventh company commander who was the first person to realize that English troops were landing on İkiz Bay on April 25, 1915. He wrote his name in history when he successfully was able to block 2,500 enemy troops from advancing with just 250 soldiers at his command.
It also shows some of the heart-wrenching letters Kenan, who was martyred in Gallipoli at the age of 34, shared with his wife Zehra.
Capt. Kenan was only one of the thousands of soldiers who were martyred in the Gallipoli campaign. He drew his last breath while fighting heroically in Kirte 103 years ago in 1915. His family heard about his death 15 days later His wife Zehra was widowed when she was 27, and their children Rüçhan, who was 3 years old, and 6-month-old baby Müjgan, were left orphans.
However, what makes the story of Kenan and Zehra different is their letters to each other left from which reveal lines written with sometimes longing and sometimes resentment.
While some of these letters started with "My soul, dear husband," others started with "To an unhappy wife."
Pain in his letters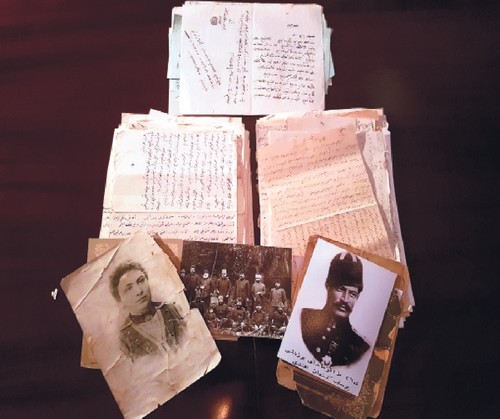 The letters that Yusuf Kenan and his wife Zehra wrote each other reveal their pain.
Project director Mesut Gengeç, who noted that Turkish heroes are generally nameless, said, "We tried to reveal a nameless hero with the 'Yusuf Kenan' documentary. Kenan is a soldier who served not only in the Gallipoli campaign but also in the Turco-Italian War and Balkan Wars. He married Zehra in 1909. Their first child İhsan died when he was some months old. Since Kenan was on duty on the front lines, he could see neither the birth nor the death of his son. This pain reflects in his letters. He is a herowho served at Cape Helles for 32 hours straight when the English tried to land and changed the course of the war. He is one of the martyrs who doesn't even have a grave. The gracious letters that he wrote to his wife and children move people to tears and make one feel that this homeland wasn't protected easily."
Shot in five different cities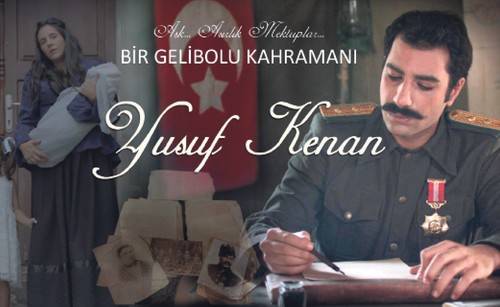 Shot in Çanakkale, Istanbul, Mersin, Ankara and İzmit provinces and produced by MG Production, the documentary was directed by Mesut Gengeç. While the general coordinator was Bülent Günal, the project officer was Yılmaz Aydın.
Barış Yurtsever played the role of Kenan and Banu Günal played Zehra in the docudrama. Supported by the Ministry of Culture and Tourism General Directorate of Cinema, the short film has a running time of 45 minutes.
The soundtracks belong to Yıldıray Gürden, who worked on other TV series such as "Vatanım Sensin" (My Homeland is You) and "Payitaht Abdülhamid" (Capital Abdul Hamid). The documentary also includes interviews with professor Dr. Vahdettin Ergin, Muzaffer Albayrak, war historians Şahin Aldoğan and Gürsel Akıngüç and Kenan's grandchildren.