Produced with contributions from the Ministry of Culture Directorate General of Cinema and the Bağcılar Municipality, the documentary "Saraydan Bakmak" (Through Ottoman Eyes) premiered at Yıldız Şale Mansion with the participation of many guests like Bağcılar Mayor Lokman Çağırıcı. This documentary focuses on the story of the Yıldız Palace Photo Collection that was collated in the period of Abdulhamid II.
Ümran Safter, who wrote and directed the documentary and produced it with Ahsen Diner, told Anadolu Agency (AA) that Abdulhamid II was very curious about photos, as he was interested in technology and all new inventions.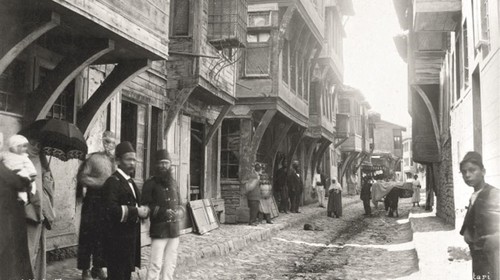 Photographs in Sultan Abdülhamid's collection offer a perspective on the urban life in cities of the empire.
Indicating that Abdulhamid II became aware of photography in London, Safter said: "He brought photographers and cameras and had the photographers take photos everywhere in the Ottoman Empire. The Yıldız Palace Photo Collection is the largest photo collection of the
world in the 19th century. It is a great archive. It is the first and only visual archive of Turkey in that period. You can learn many things when you examine a photo in this archive."
Public diplomacy with photos
Indicating that there are other similar collections in the world, Safter said: "The Russian tsar of the period and the English queen had photos taken and a collection prepared. However, their collections are narrower. There are many photos of every subject since this collection isn't a thematic one. The sultan had albums prepared and sent them abroad as a form of public diplomacy. Other albums from abroad were sent in return, and a large collection was formed."
Implying there is great interest in 19th-century photography in Istanbul and Jerusalem, the director said: "Those who want to travel in time should observe this album. We researched how the collection was formed, who took the photos along with the photography perception of the period, the palace's approach to photography and its interest in photographers. Thus, we enhanced our scope a little. In this process, Mimar Sinan Fine Arts University academic member Kamil Fırat, who is among those who know this collection well, guided us."
She added that they received information from experts, academics and collectors while shooting in Istanbul, London, Paris, New York, Washington and Los Angeles.
36,585 photos reveal 150-year history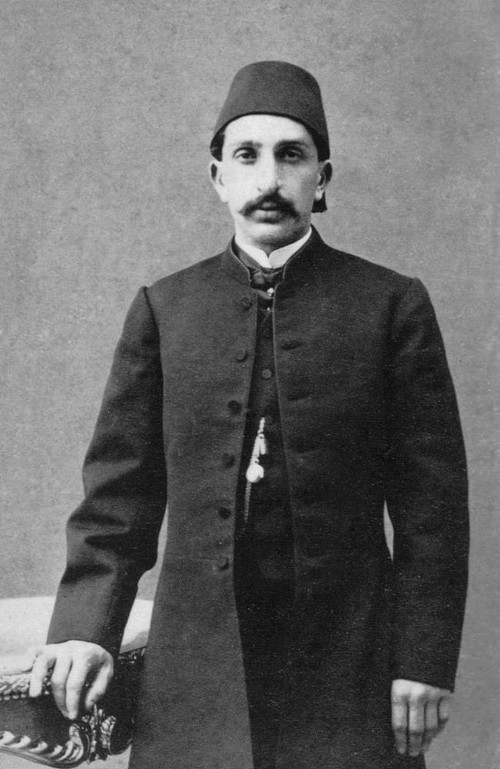 Sultan Abdülhamid brought photographers and cameras to take photographs throughout the Ottoman Empire.
Completed in nearly 10 months, "Saraydan Bakmak" reveals a 150-year history through the Yıldız Palace Photography Collection, featuring 36,585 photos in 911 albums.
The directors of photography were Orkun Telli and Bülent Yılmaz, and the soundtrack was prepared by Derya Türkan.
The Sultan Abdul Hamid II Application and Research Center of Yıldız Technical University under the auspices of the Presidency consulted on the project with regard to visual effects and short impersonations.
Documentary interviews included many figures, such as Prof. Nurhan Atasoy, Prof. Vahdettin Engin, Prof. Zekeriya Kurşun, Prof. Davut Hut, Prof. Mahir Aydın, Prof. Mahmut Ak, Prof. François Georgeon, Prof. Ali Behdad, Prof. Zeynep Çelik, Prof. Mehmet Bayhan, Prof. Yusuf Murat Şen, Philip Mansel, Engin Özendes and Joseph Malikian and Hasan Şenyüksel.
"Saraydan Bakmak," which is nearly 60 minutes long, will be shown at the London Yunus Emre Institute on April 12 and at Oxford University on May 18.