Venezuelan President Nicolas Maduro visited the set of world-renowned television series "Resurrection: Ertuğrul" in Istanbul's Beykoz on Tuesday. The Latin American leader also invited the series' directors and scriptwriters to conduct a joint project in his country.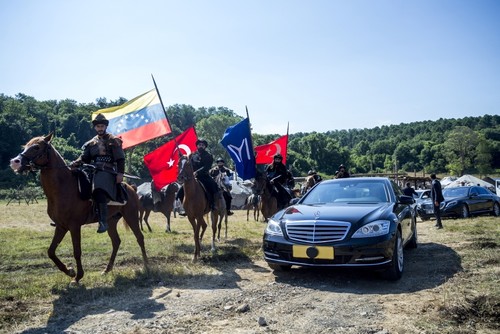 The President, a self-proclaimed super fan of the show said that the series is very sensitive on humanitarian values. "The series has a spectacular quality of production," he said, adding that the actors and actresses are "perfect" in their roles.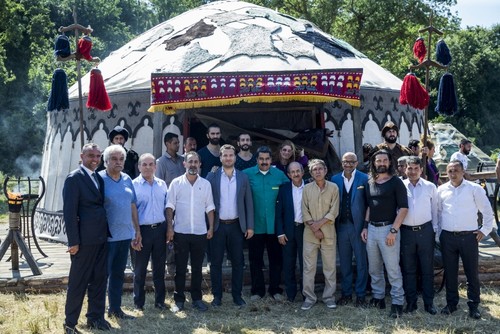 Saying that the main character in the series, Ertuğrul never backs down when confronted with difficulties, he added that he and his country is similar to him in that way.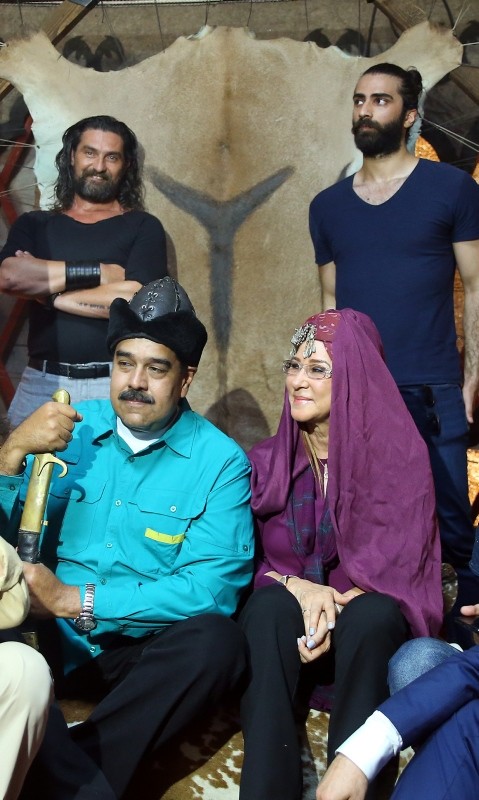 Addressing the actors and actresses by their names in the series, he also wore a börk, a traditional Turkish hat, and forged iron in the set.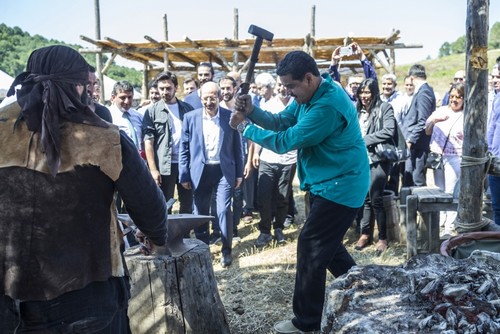 Maduro, who arrived in Turkey on Monday for the inauguration ceremony of President Recep Tayyip Erdoğan, said that his country looks forward to developing cooperation in all areas.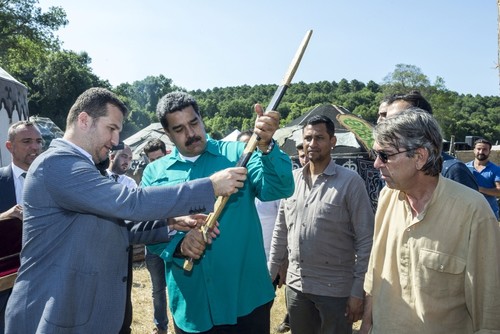 The loyal fan was also gifted a sword by the producer of the series.