This year's Digilogue Future Teller theme is the open source movement and new learning, and they have made an open call to representatives of all creative industries and performers by offering them opportunity to exhibit their artworks at Zorlu Performing Art Center (PSM).
Digilogue invites performances, performative projects and artworks to be showcased at Zorlu PSM's venues, screens and Digilogue Space from Oct. 1 to Nov. 15. Organized under two separate titles, "Open Call for Creatives" and "Open Call for Open Space," participnats will be finalized on Sept. 10 with an announcement made on Sept. 15.
The jury members consist of Head of Next Academy Levent Erden, new media artist and researcher Refik Anadol, storyteller and head of Abak.us Barış Özcan, Digilogue Artistic Director Lalin Akalan, new media artist Zach Lieberman, and researcher and curator Ebru Yetişkin. The jury will choose the artworks to be exhibited in the Open Space by evaluating the participants.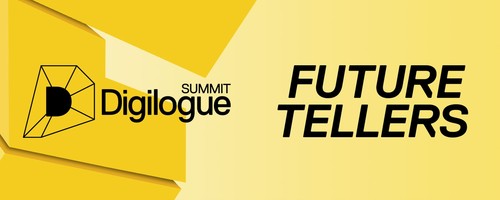 Works accepted under the Open Call will be exhibited at Zorlu PSM, taking part in Future Tellers' 45-day program. With the support of esteemed jury members, participants will have the opportunity to get artistic guidance to develop their projects, as well as present their current or previous work on platforms supported by Digilogue.
Future Tellers'18 aims to explore the "open" and "closed" states of knowledge, creating, algorithms and data. The theme calls for explorations in the fields of "New Learning" (Person and/or Machine), "Profiling in the Age of Data," "The Impact of Algorithms on Society and Culture," and "Privacy and Legal Rights and Freedoms of Users in Digital Fields." Detailed information about the theme can be reached at the website of Digilogue Future Tellers18.
The content of Digilogue Summit-Future Tellers to be held at Zorlu PSM on Oct. 19 to Oct. 20 under the theme of "Open Source Movement" and "New Learning" will be announced soon.