The first few artists to perform at the Zorlu Performing Arts Center (PSM) in the much-anticipated new season have been announced. Zorlu PSM, the meeting point of all art-lovers in the new season, will continue to host popular figures of the art and music world.
EMPYRIUM
Empyrium, one of the most unique groups of the metal scene since its inception in 1994, is preparing to meet with fans at Zorlu PSM for two nights at 9 p.m. on Sept. 7-8. Founded by Markus Stock, known as Uf Theodor Schwadorf by his fans, together with Andres Bach, the band draws music fans with a wide range of music ranging from doom metal to folk and from neofolk to dark folk. Empyrium will perform unforgettable concerts at the Turkcell Platinum Stage with songs that take their theme from nature and feature melancholy in a unique way.
DAMIEN JURADO
Damien Jurado, a star of urban folk and indie rock performances from Seattle, will be at the Turkcell Platinum Stage at 9 p.m. on Sept. 11. Jurado started his music career in the mid of 1990s and released 17 albums and popular songs such as "Ohio," "Museum of Flight" and "Silver Timothy." He will meet his fans in Turkey for the first time. "The Horizon Just Laughed," the new album by Jurado, who stands out with his velvet voice and is known as a singer, songwriter and composer, was released last May.
ERLEND ØYE & LA COMITIVA
Erlend Øye, a Norwegian songwriter, composer and indie folk/pop artist, will take the Turkcell Platinum Stage on Sept. 19. As an artist of many parts who also stands out as the leader of the Whitest Boy Alive, he has carried out unforgettable work with the Kings of Convenience project. He is also the founder of the independent record label Bubbles Records. Øye, who has included countless albums and collaborations in his career, had rocked electronic music listings with "Poor Lino" and "Remind Me" songs he performed with Röyksopp in 2001.
KRUDER & DORFMEISTER
Kruder & Dorfmeister, the joint project by Peter Kruder and Richard Dorfmeister, will be at Zorlu PSM for two nights on Sept. 21 and Sept. 22. The Austrian duo has made a name for themselves worldwide with trip-hop downtempo remixes they have made for pop, hip-hop, and drum and bass songs. Kruder & Dorfmeister, who are also acclaimed for their unique interpretations of familiar songs, will display unforgettable performance at Studio.
NIYAZ: THE FOURTH LIGHT PROJECT
Zorlu PSM is preparing to host Niyaz, the project by Iranian singer Azam Ali and multi-instrumentalist Loga Romin Torkian, on the evening of Sept. 27. The duo that gives the best examples of modern mystic music, blends Sufi tunes with electronic music. Niyaz, which brings together poetry and folk songs of the Middle East with the acoustic instruments of the West, will present a magical concert experience to art lovers at Zorlu PSM with "The Fourth Light Project." Niyaz will also meet fans prior to the concert with the "Meet & Greet" package which will be offered for sale.
MATRIXXMAN
​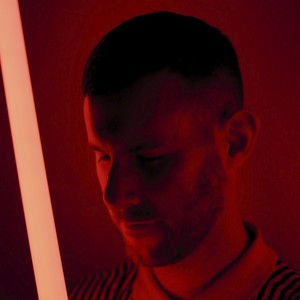 Marked as a new power in Techno, Matrixxman will be at Zorlu PSM Studio with the cooperation of Jeton Records on the night of Sept. 29. With the EP named "The XX Files" released in 2013, Matrixxman has his name written in gold letters in the techno music scene, getting full marks from prestigious magazines such as The Fader and Pitchfork. Ferhat Albayrak, the founder of Jeton Records, will host this special night when the artist, whose works are shown among the "modern classics," will perform.
ANNA MARIA JOPEK
Anna Maria Jopek, one of the most beautiful voices of Poland, is coming to Istanbul. Having represented Poland in the Eurovision song contest in 1997, the artist has achieved a worldwide reputation and displays unique performances by mixing jazz, pop and folk music poetry with her fascinating voice. Jopek, having restored a patient in coma to life with her strong voice, does wonders and has come up with experimental works in recent years. On the evening of Oct. 10, she will perform a concert worthy of the spirit of the fall on the Turkcell Platinum Stage.
KONSTANTIN SIBOLD
Zorlu PSM and Jeton Records' cooperation continues with a high-tempo event. The Zorlu PSM Studio will host Konstantin Sibold on the night of Oct. 20. Konstantin Sibold, a rising star of the German electronic music scene, is at the forefront with his DJ and producer identity. Sibold, who has been widely known as the DJ of Rocker 33 resident, one of the famous clubs in Stuttgart, and who previously played with names such as Ellen Allien and Adam Beyer, is also the founder of the popular "Common Sense People" party series. During the night which will be hosted by Ferhat Albayrak, participants will feel like they are beamed up to a nightclub in Germany.
VITALIC
Vitalic, the project by French producer and multi-instrumentalist Pascal Arbez, is coming to Studio on Oct. 26 with a live performance. Successfully blending electro, techno and house, and combining classical, rock, Italo-disco and the electronic music elements of the 1970s, Vitalic brings years of experience to his performance. Vitalic, who is one of the indispensables of the underground electronic scene since 1996, will make fans have an unforgettable night at Zorlu PSM.
IMOGEN HEAP & GUY SIGSWORTH
After a break of eight years, Imogen Heap starts touring the world to bring together successful artists and technology geniuses in 40 cities throughout the year. Imogen Heap is taking the road in order to actualize her "Creative Passport" project, designed by Mycelia, a company she founded, for a sustainable future for musicians. The project aims to organize fair, encouraging and sustainable organizations while creating a more reliable ecosystem for musicians under the global roof. The special performance to be displayed by Imogen Heap for two nights on Oct. 26-27 at Zorlu PSM will be accompanied by British composer Guy Sigsworth, her partner in the Frou Frou project. Sigsworth is known for his work with world famous names such as Björk, Goldie, Madonna and Britney Spears throughout his career.
CHARLOTTE DE WITTE
Charlotte de Witte, one of the shining stars of the Belgian techno music scene, is preparing to meet with fans in Istanbul. Charlotte, having started her music career under the name of "Raving George" and become famous with aggressive techno music sets, had hit the peak in music listings in Europe and Turkey with her "You're Mine" song she performed with Oscar and the Wolf. The young singer who headed the DJ set in world-renown festivals such as Tomorrowland and Pukkelpop will make fans enjoy a night full of dance and entertainment at Zorlu PSM on Oct. 28.
YOUN SUN NAH
Youn Sun Nah, a shining star of jazz, will be at the Turkcell Platinum Stage on the evening of Nov. 2. Youn Sun Nah, born in Seoul to a choir master father and an artist mother, is admired by many jazz lovers with her unique vocals. The multi-award winner will perform her new album, "She Moves On" in a concert at Zorlu PSM as part of her tour.
JAZZANOVA FT. PAUL RANDOLPH
Berlin-based nu-jazz, jazz house and funk collective Jazzanova will meet with fans at the Zorlu PSM Studio on the evening of Nov. 2. Discovered by Gilles Peterson, one of the leading names in the U.K. music market, the band has made great strides and has displayed unforgettable performances all over the world since 1995.
JONAS KOPP
Jonas Kopp always believes in the power of his music to bring people together and always reflects his spirituality in his work. Scheduled to perform at Studio with the Zorlu PSM and Jeton Records cooperation on the evening of Nov. 3, the famous DJ conducts impressive works by combining house and ambient music. Ferhat Albayrak, the founder of Jeton Records, will host this special guest who has dedicated his life to making and discovering music.
TAMINO
Tamino, who is considered the heir apparent of Jeff Buckley, is coming to Istanbul to present a fascinating concert experience to his fans with his unique voice and melancholic songs on Nov. 10. The young singer, whose interest in music started in his high school years, says Tom Waits and Serge Gainsbourg are his inspirations. The works of the semi-Egyptian half-Belgian artist bear traces of Arab music. Tamino, who has made a name for himself with "Habibi" all over the world, will be a guest at Zorlu PSM.
CELUI QUI TOMBE
​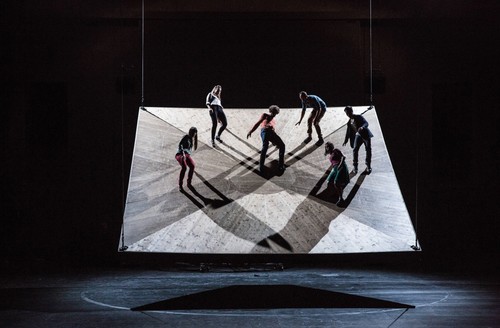 The Celui Qui Tombe (He Who Falls) project by Yoann Bourgeois, a French acrobat, actor and performing artist who is one of the most creative names in today's modern dance scene, will be at the Zorlu PSM Turkcell Stage on Nov. 11 with the collaboration of French Cultural Center. The performance, which raises the heartbeat of not only the performers on stage, but also the spectators, pushes the boundaries of physics.
RODRIGO AMARANTE
Rodrigo Amarante, a singer, songwriter, poet and multi-instrumentalist, who is known for Narcos generic music "Tuyo" around the world, is preparing to appear at the Zorlu PSM Turkcell Platinum Stage on the evening of Nov. 13. Having previously made a name for himself with bands such as Los Hermanos, Orquestra Imperial and Little Joy and released his first solo album "Cavalo" in 2014, the Brazilian singer will entertain his fans with popular songs such as "Tuyo," "Hourglass," and "Irene." The unforgettable concert will be opened by Sedef Sebüktekin, one of the most popular names of the alternative scene in Turkey.
ANA POPOVIC
Zorlu PSM is preparing to host a unique blues experience with Ana Popovic on Nov. 23. The world-famous blues guitarist and vocalist from Yugoslavia will give a concert at Studio. Inspired by her father's gigantic record collection, she stepped into the music world at the age of 15. Popovic has released many albums and received many awards throughout her career. Popovic, who performs concerts all over the world and works with the leading names of the jazz scene, is counting the days to meet her fans in Istanbul.
SAM PAGANINI
Sam Paganini, the legendary name of the international techno scene, is coming to Istanbul in cooperation with Jeton Records. After having been discovered by Adam Beyer, the Italian DJ and producer has won the heart of millions with his hit song "Rave." Paganini has become one of the most wanted names at prestigious festivals after founding his own record label JAM. He will perform at Zorlu PSM on the evening of Jan. 26.