Prominent figures in Turkish art - including Bubi, Hüsamettin Koçan, Erdinç Bakla and Devrim Erbil - will get a chance to display their work with art lovers at Contemporary Istanbul.
The art fair at the booth of Visual Arts Foundation (GÖRSAV) is being held for the 13th time and will be opened to visitors starting tomorrow.
One of the rare representatives of gothic art in Turkey, Bubi has prepared a special work he calls "Kafes" (Cage) for the event. The piece is among the most interesting works among the event's extensive collection.
Hüsamettin Koçan, the founder of Baksı Museum, is also taking his place in the fair with two of his best works, which will be exhibited in Istanbul for the first time.
One of turkey's most talented artists and sculptors, Erdinç Bakla will be displaying two works from his "Anadolu Medeniyetleri" (Anatolian Civilizations) and "Kadın" (Woman) ceramic series. Additionally, Devrim Erbil will also exhibit three works from his Istanbul series.
Bubi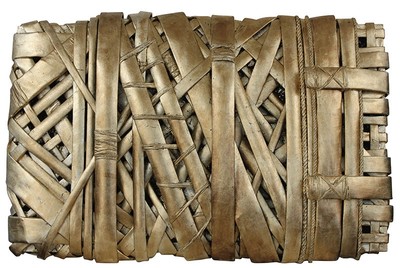 Bubi was born in Istanbul in 1956. After receiving and education in psychology and anthropology at Istanbul University, the artist opened his first exhibition in 1986.
He conducted works together with young artists at the training workshops that he established in 1990.
The artist, who mostly focuses on pressure and frustration in his "Kafes" series, which comprises of intertwined spirals, opened many solo exhibitions throughout his career.
His works have taken place at many special collections and museums at home and abroad. Bubi continues his art life with authentic works.
Devrim Erbil
Devrim Erbil was born in Uşak province in 1937. After completing his secondary education in Balıkesir province, he graduated from the Painting Department of Istanbul Fine Arts Academy.
Erbil was a student of Halil Dikmen and Bedri Rahmi Eyüboğlu. In 1962, the painter was appointed as an assistant to the academy, which he completed three years earlier in 1959.
He became an associate professor in 1970 and a professor in 1981.
Erbil has curated several exhibitions that introduced Turkish art to the world and he has opened many group exhibitions abroad.
Today, the artist's works can be seen in official art institutions around Turkey and special collections at home and abroad.
Hüsamettin Koçan
Hüsamettin Koçan was born in Bayburt province in 1946. Koçan worked as a member of the academic staff at Marmara University Fine Arts Faculty for a long time until he became the faculty dean between 1997 and 2005.
He completed his research on "Turkish Folk Paintings" in 1980. The artist, who is among the founders of the International Plastic Arts Foundation, became the president of the foundation between 1990 and 1995.
He opened the Istanbul Art Fair in 1991. He founded the Baksı Museum in July 2010.
He received the Honor Award of Grand National Assembly of Turkey in 2014 and the Council of Europe's Parliamentary Assembly considered his museum worthy of the Museum of the Year Award.
Koçan has won 35 awards to date, including the Austria Salzburg City Honor Award and Grant Painting Awar of Asia Art Biennial. He has also opened 45 solo exhibitions and attended many local and international group exhibitions.
Erdinç Bakla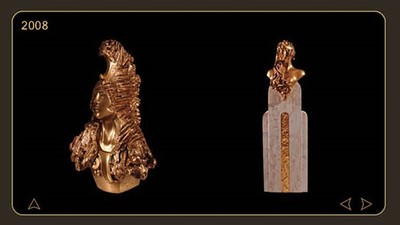 Erdinç Bakla was born in 1939 in Erzurum province. He graduated from the State Fine Arts School's Ceramics Department and afterwards, worked as an assistant at the school.
Opening many solo exhibitions and attending various group exhibitions at home, the artist won honor diplomacy at the fifth exhibition of the International Ceramic Academy.
He has hosted 24 exhibitions at home and nine abroad.
Bakla uses materials such as glass, marble, polyester, bronze, plexiglass and fiberglass in his works.