Kundura Cinema, a movie theater located on Istanbul's Beykoz coast, has prepared an online program titled "A Promenade from the Inside," in collaboration with Square Eyes, a film distribution agency that has worked at such prestigious events as Cannes, Locarno and the ​International Toronto Film Festival (TIFF).
The online event offers a pandemic-era slice of culture for movie buffs, with a program comprised of 10 award-winning short films from the U.S., Brazil, the Netherlands and Greece. It will be available on Kundura Cinema's website until July 1, 2020, completely free of charge.
Dutch director Douwe Dijkstra contributes with his 2016 documentary "Green Screen Gringo." The 16-minute experimental documentary takes the audience to the chaotic streets of Sao Paulo in 2016, when President Dilma Rousseff was unseated by Michel Temer. The piece explores an unsettling time for Brazil and shows how political unrest was experienced on the streets.
Having premiered at the Toronto Film Festival in 2017, Ivete Lucas and ​Patrick Bresnan's "Roadside Attraction" explores the absurdity of the throngs of people who each year flock to Florida to try to see the former Air Force One plane – the personal plane used by American presidents. The piece is made up of footage taken over eight hours and cut into a neat, fun documentary​.
In the film ​"Nature: All Rights Reserved," Dutch director ​Sebastian Mulder asks at what cost urbanites insist on surrounding themselves with artificial nature. Can it take the place of the real thing? Are we satisfied with what we have substituted for nature in an era when nature is brutally destroyed and facing extinction? The director finds these questions pertinent in a world in which the environment is fast being depleted.
Having premiered at Venice Film Festival, "L'ete et Tout Le Reste" ("​The Summer and All The Rest") is an 18-minute short film directed by Sven Bresser. The movie invites the viewers to Corsica, famous for its untouched nature and mesmerizing beaches. It depicts a time when the last ferry of the season edges away from this lovely island and all visitors move to the opposite shore, giving many locals limited means to make a living.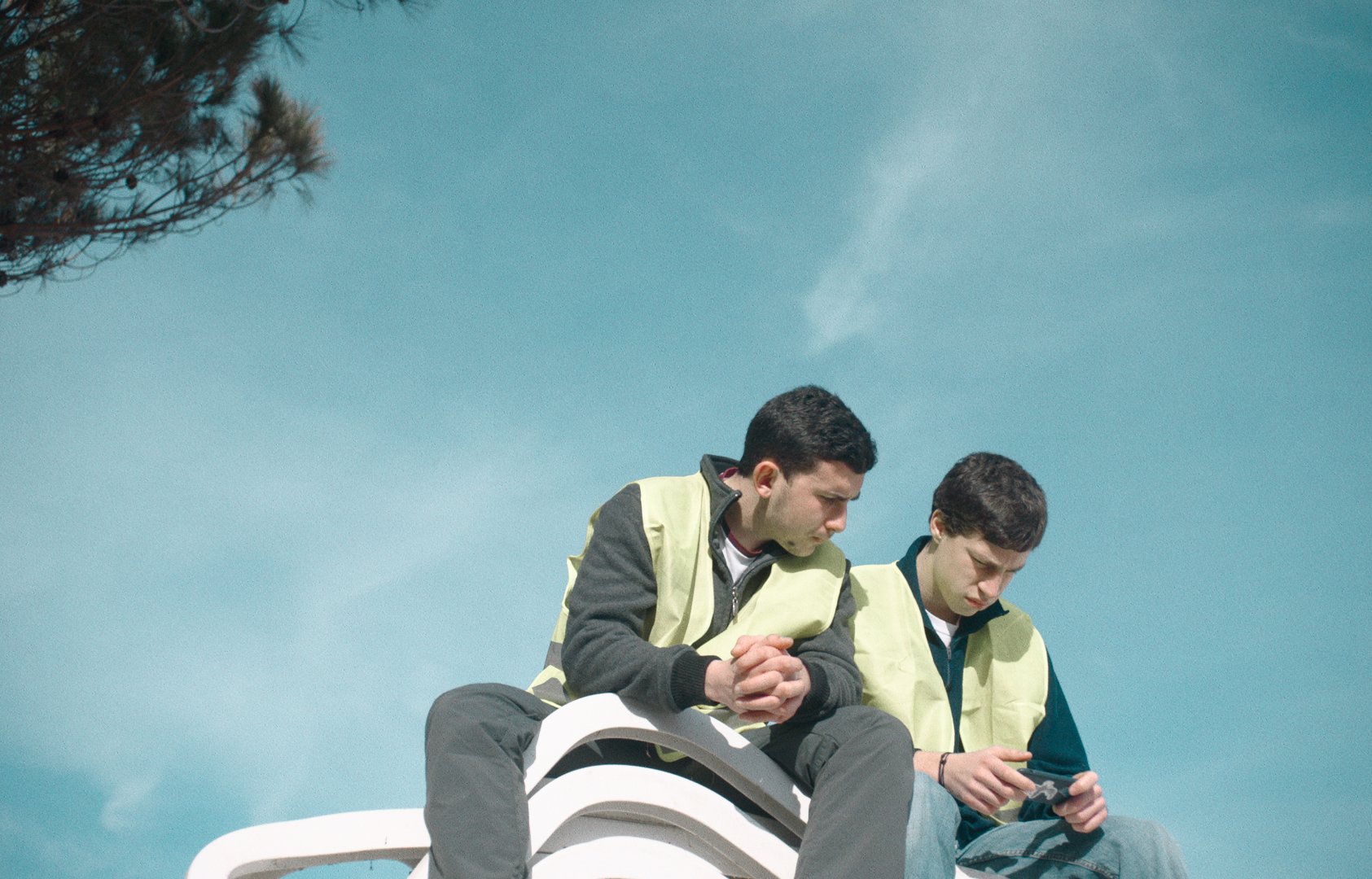 In his 10-minute comedy "Spoetnik," Dutch director ​Noel Loozen depicts a classic love-at-first-sight story. However, this time it will be combined with absurd elements and take the audience on an autobiographical journey between reality and the imaginary world. "​Spoetnik" premiered at the Berlinale in ​2016 and shows the chance meeting of main character Sam and fast-food seller Gilles.
Director ​Wouter Stoter's "A Day Off" introduces audiences to married father Erik, 40. What do you think a married man and a father of three in his 40s should do to make the most of his off day? Should he mow the lawn as his wife told him to, or try to flirt with the nanny sunbathing right next door? The tragicomic film shows his struggle to take on the role of a family man.
Bosnian director ​Ena Sendijarevic's "Travellers Into The Night" invites the audience to a gas station on the highway. The ​2013 short film has been shown at more than 50 film festivals. A woman works all alone inside this station and passengers drop by all night long. These people she does not know at all enter her life somehow and then leave her all alone in the deserted station. But an unexpected visitor arrives and changes everything.
Greek director​ Jacqueline Lentzou's ​"Hiwa," which premiered at Berlinale in ​2017, takes a lyrical look at a nightmarish dream we follow through the eyes of the character Jay, for 11 minutes.
The Icelandic director ​Victor van der Valk's "Onno the Oblivious," which premiered in 2014 ​at San Sebastian International Film Festival​, follows main character Onno, who desires to get rid of his obsessions by taking a journey into the past.
In the 2014 documentary ​"Homeland," director ​Nathalie Crum addresses the states of walking away and remaining behind in a poetic style. The movie asks how those left behind can ever know that the person is never coming back.