BADAKHSHAN
— Turkey's IHH Humanitarian Relief Foundation has delivered humanitarian aid to 350 families hit by Friday's landslide disaster in Badakhshan province in northeast Afghanistan.
"Emergency packages were prepared for 350 families in the first stage of the aid campaign," Orhan Sefik, Central Asia regional coordinator of the foundation, told Anadolu Agency.
He said the packages contained food, rugs, blankets and kitchen utensils, adding that the foundation would continue to provide aid to the area.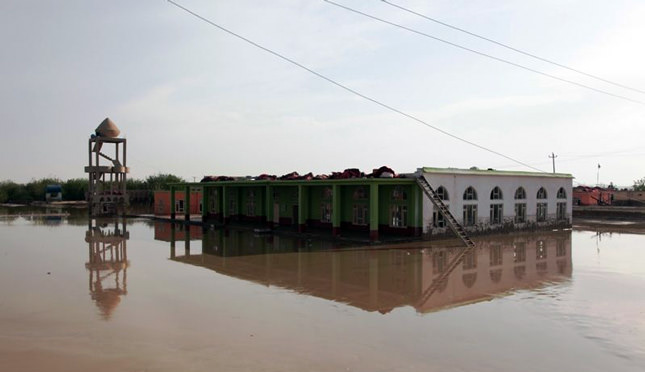 Early Friday afternoon, a massive landslide triggered by recent heavy rainfall swallowed a village, burying thousands under mud and rock. Approximately 300 families have been buried under earth as a result of the landslide, while only 255 of the dead bodies have been identified so far.
Heavy rains in the last few weeks have also caused flash floods in the northern parts of the country, killing dozens of people and damaging hundreds of houses.