At least 59 people were killed in landslides, floods and other accidents caused by a tropical storm in the Philippines, the national disaster relief agency and police said Wednesday.
More than 80,000 people were also displaced as tropical storm Jangmi dumped heavy rains in 12 southern, eastern and central provinces over the past two days.
The fatalities included 19 people killed in a landslide that buried six houses and two vans in the village of Mercedes in Catbalogan City in Samar province, 525 kilometres south of Manila.
Twelve people were also killed when flash floods swept their homes in the town of Rondo in Cebu province, the national disaster relief agency said.
Sixteen people were also killed due to landslides, floods and electrocution in the eastern province of Leyte, police said.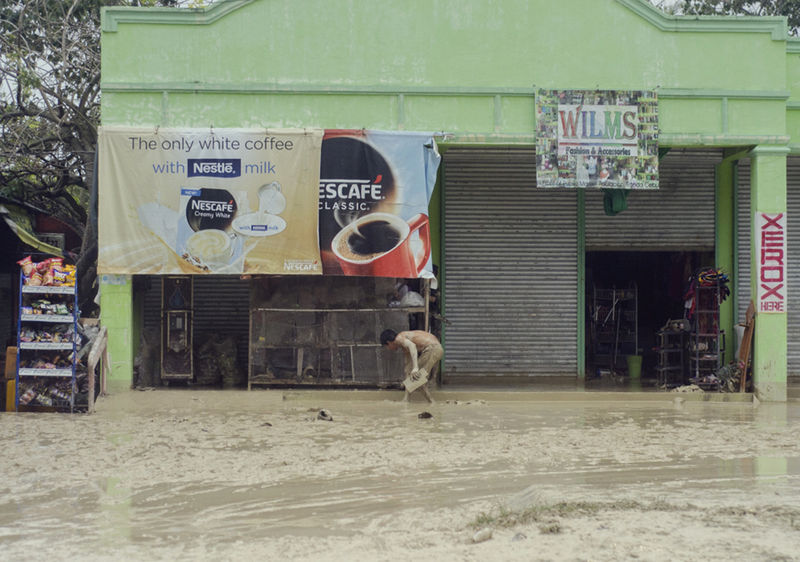 The death toll was higher than the 18 killed in a stronger cyclone earlier in the month, typhoon Hagupit, which prompted the evacuation of more than 1 million people in the Philippines.
Alexander Pama, head of the national disaster relief agency, said all precautionary measures were put in place ahead of Jangmi.
"All pre-disaster efforts that had to be done were done," he said amid criticisms that the government was not prepared for the storm's impact.
President Benigno Aquino ordered all government agencies to help those affected by the storm, which was expected to be out of the country by Friday.
"The government is mobilizing all resources needed to provide relief and assistance to families and communities affected by (the storm)," presidential spokesman Herminio Coloma said.
The weather bureau said Jangmi had weakened into a tropical depression as it moved west-southwest with maximum sustained winds of 55 kilometres per hour (kph) and speed of 13 kph.