At least 28 people were killed and more than 320 people were injured in a blast and subsequent gun attack staged by Taliban that rocked central Kabul during the morning rush hour on Tuesday, President Ashraf Ghani said, an attack that apparently targeted the offices of Afghanistan's main security agency.
The Presidential Palace condemned the attack "in the strongest possible terms" and said in a statement a number of people had been killed or wounded.
Kabul's police chief Abdul Rahman Rahimi stated that 28 people, mostly civilians, were killed in the attack.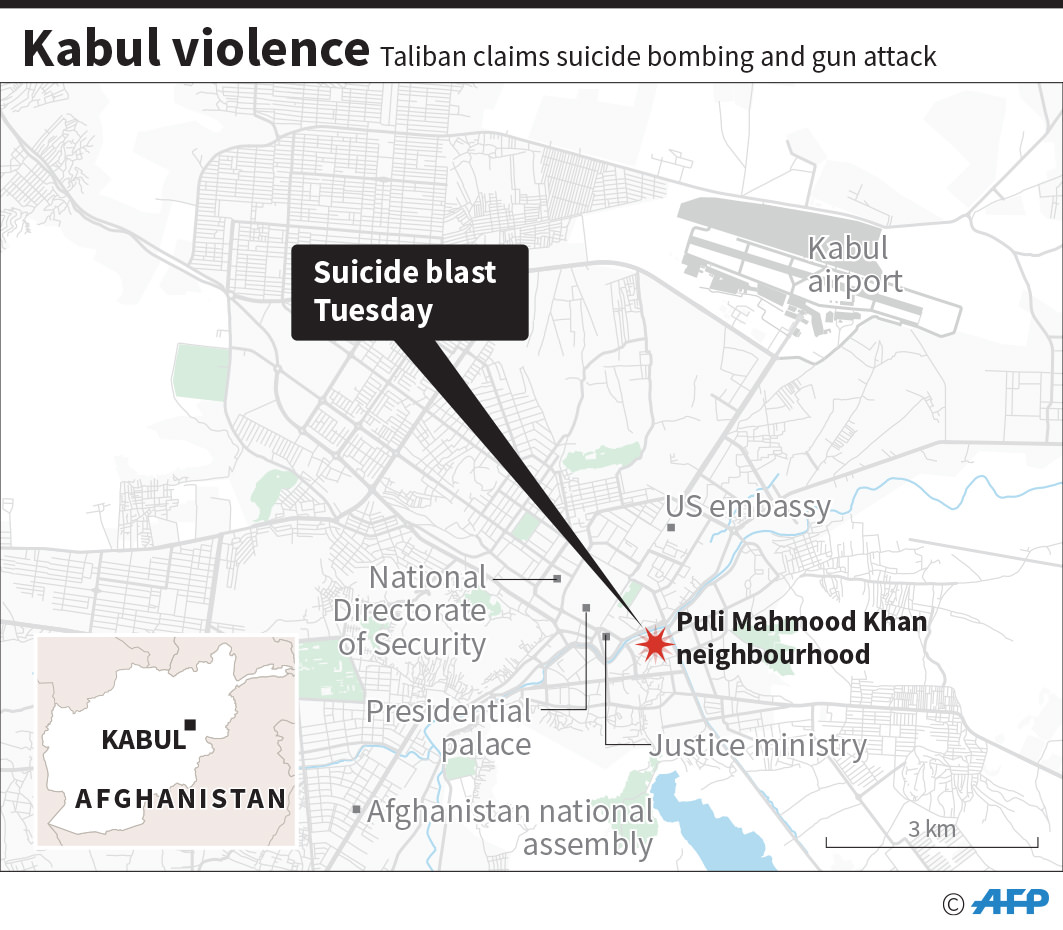 A Reuters witness near the scene also reported hearing gunfire more than half an hour after the blast. Kabul police also reported some gunfire in the area immediately after the blast, which happened during the morning rush hour.
Several major Afghan security agencies are based in the area, including the National Directorate of Security. The Ministry of Defence and the presidential palace are also within a few hundred metres.
There was no indication of what caused the blast, nor any claim of responsibility, although both the Taliban and the al Qaeda-linked Haqqani network have carried out attacks in the city in the past.
The Taliban-led insurgency has gained strength since the withdrawal of international forces from combat at the end of 2014 and the Taliban are stronger than at any point since they were driven from power by U.S.-backed forces in 2001.
The U.S. embassy said it was not affected by the blast. The NATO-led force also said it was unaffected.