Explosive revelations on a national television show of a regime of widespread brutality and humiliation in a Northern Territory juvenile detention center has led Australia's "shocked and appalled" prime minister to call for an immediate inquiry.
"We want to know why there were inquiries into this center which did not turn up the evidence and the information that we saw on [the ABC's] Four Corners last night," Malcolm Turnbull said on radio Tuesday morning.
"There has been a failure of accountability and transparency."
On Monday night, Four Corners aired CCTV footage of boys, one as young as 14, being tear-gassed, strip-searched and held in solitary confinement for extended periods.
One youth, Dylan Voller, who has been in and out of juvenile detention since he was 11 years old, was hooded and shackled into a chair for almost two hours.
The use of mechanical restraints for juveniles was legalized in the Northern Territory earlier this year.
Barrister John Lawrence, who featured in the Four Corners program, referred to the sight of Voller shackled to a chair as "a la Guantanamo Bay".
"This is actually happening in Australia in 2016," Lawrence said.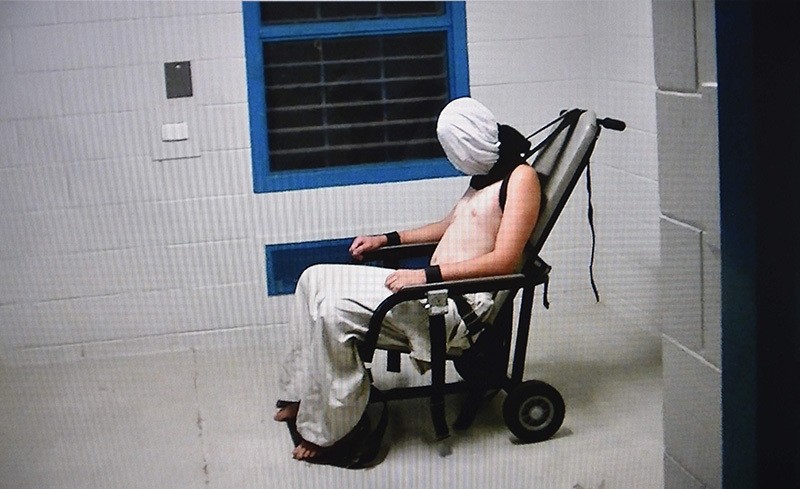 National Children's Commissioner Megan Mitchell has called for the shutdown of the Don Dale Youth Detention Centre in Darwin, where the CCTV footage was recorded.
In a statement, UNICEF Australia said the treatment being inflicted on inmates of the juvenile detention center "may amount to torture by the Government responsible for their care".
"Based on our global experience, we know that this treatment has severe consequences for children and commonly causes anxiety, depression, insomnia, psychosis, extreme paranoia, cognitive delays and psychosis," UNICEF stated.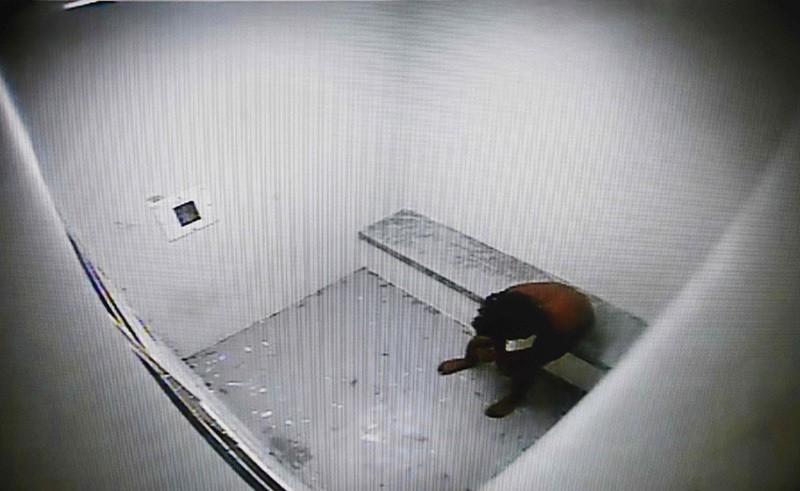 "These are not new issues. The warning signs have been there for years," Law Society Northern Territory President Tass Liveris told Anadolu Agency.
"The local press has been writing about this for years, courts have been commenting on the inadequacies of the facilities and programs and therapeutic interventions for juveniles in detention and I've counted four media releases we've issued over 20 months about this issue."
Turnbull has announced there will be a royal commission -- an inquiry established under specific legislation conferring specific powers of investigation -- into the abuse of youths in the Northern Territory corrections system.
Turnbull made the announcement Tuesday morning after consultations with Human Rights Commission President Gillian Triggs, Northern Territory Chief Minister Adam Giles, Indigenous Affairs Minister Nigel Scullion and Attorney-General George Brandis.
The royal commission has been welcomed by human rights groups.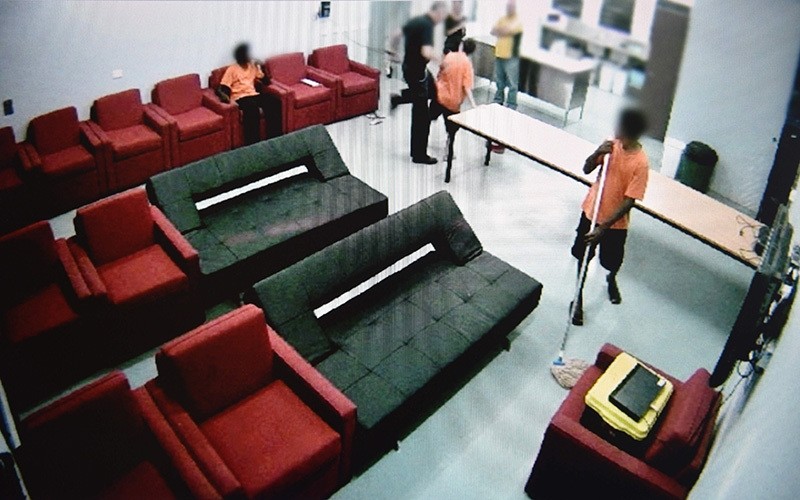 The Labor Party has pledged bipartisan support, saying the inquiry shouldn't be limited to Don Dale but instead address systemic issues in the juvenile justice system across all Territory prisons.

The majority of youth in detention in the Northern Territory are indigenous, and the ABC cited indigenous groups as describing the treatment in Don Dale as "barbaric" and calling for the Northern Territory government to be dissolved.
Human rights activists accused the government of ignoring the issue until it became public because the teens involved were indigenous. The Northern Territory has the highest rate of youth detention in the country, and 97 percent of detainees are Aboriginal.
"Amnesty International has repeatedly raised concerns of abuse of children being held in youth detention centers in the Northern Territory," Julian Cleary, Indigenous Rights Campaigner at Amnesty International Australia, said in a statement. "As this program shows, these are not isolated incidents. The (Northern Territory) Government has failed to deal with systemic issues with the treatment of children in its youth detention system."
Northern Territory Chief Minister Adam Giles said he had never seen the footage before it aired on Monday night, and blamed a "culture of cover-up" within the corrections system for the government's lack of action until now.
"I sat and watched the footage and recognized horror through my eyes," Giles told reporters in Darwin.
Giles said he had removed Northern Territory Corrections Minister John Elferink from his position on Tuesday.
The royal commission was expected to begin holding hearings as early as September, with a final report due to be released early next year, Giles said.
On Tuesday night, Voller's lawyer Peter O'Brien tweeted: "Three of the guards from #DonDale are now working at the Darwin Correctional Centre where Dylan is being held. He's scared for his safety."