At least 17 people have been killed and dozens more injured after two passenger trains collided in Pakistan's southern port city of Karachi early Thursday, hospital officials said.
The country suffered its second major rail collision in less than two months.
"So far we can confirm 17 people dead from the train accident, and we have received 50 injured," Seemi Jamali, spokeswoman at Karachi's Jinnah Hospital said.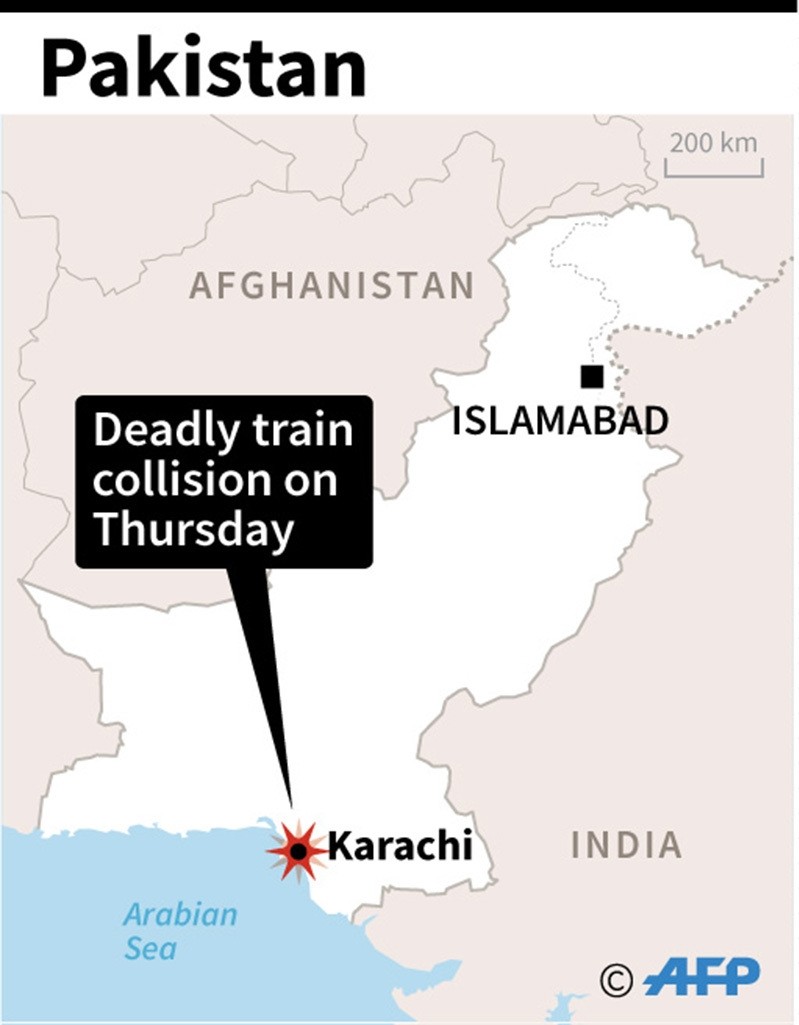 Television footage showed mangled and overturned carriages, and local media reported rescuers were working to free people trapped in the wreckage.
All train traffic between Karachi, Pakistan's biggest city, and the rest of the country was suspended after the collision near the city's Landi Railway Station, television news channels reported.
The collision occurred between the Zakaria Express and Fareed Express trains, media reported.
In September, at least four people were killed and 93 were injured when an express train collided with a freight train near the city of Multan, in Punjab province.